At Rest ~140hr Candle (Incense, Earth, Musk)
Regular price
Sale price
$39.00
Unit price
per
At Rest
 is our best-selling fragrance and evokes the atmosphere of high ceiling 
cathedrals & lighting incense
.
Scent profile :

Smooth • Incense
Its earthy and soft notes of Incense, Champa and a hint of Musk, holds a calming & mysterious effect.

Handmade with :

✺ 14 oz of Soy wax (Approx. 140 hours burn time)
✺ Cotton Braided Wick
✺ Phthalate-Free Fragrance
✺ Clear Glass Prayer Vessel
✺ Silver Foil Label with Gothic Arch
Why our candles are worth more

Our products are exclusively designed, molded & handcrafted in-house, to create unique products like no other. Hand-poured in small batches to offer the best quality. Read more
Care Info

✧ Allow for the wax to liquefy evenly across the diameter of the candle for each use (One hour per inch).
✧ Wax has a memory and will burn as far as the initial burn.
✧ Prior to each use, trim the wick to 1/4 inch.
Candle Safety

Each order comes with a Candle Care card with guidelines to ensure proper use of each type of candle, favour its longevity and, most importantly, offer a safe burning experience.


For more information, please visit the Candle Care page.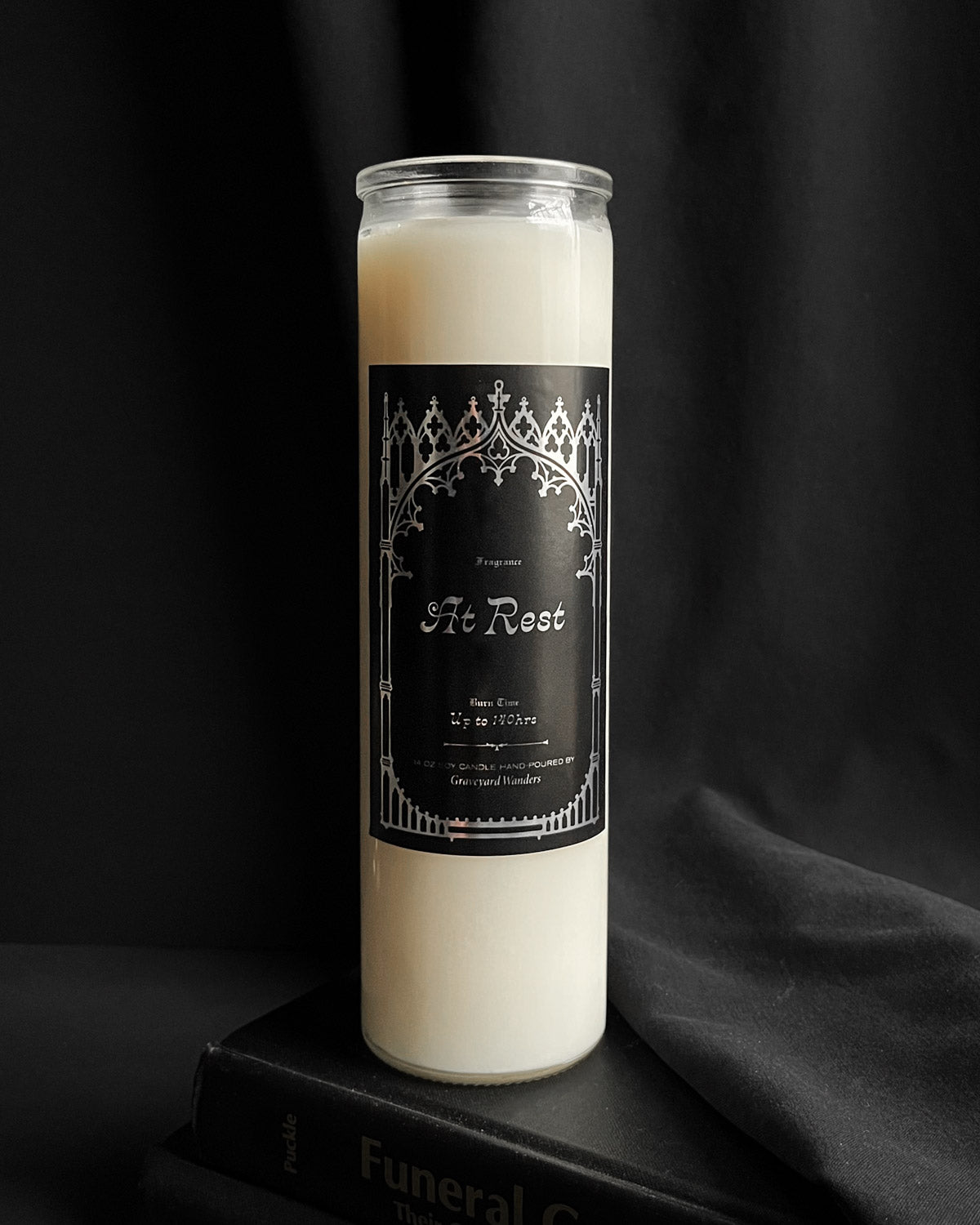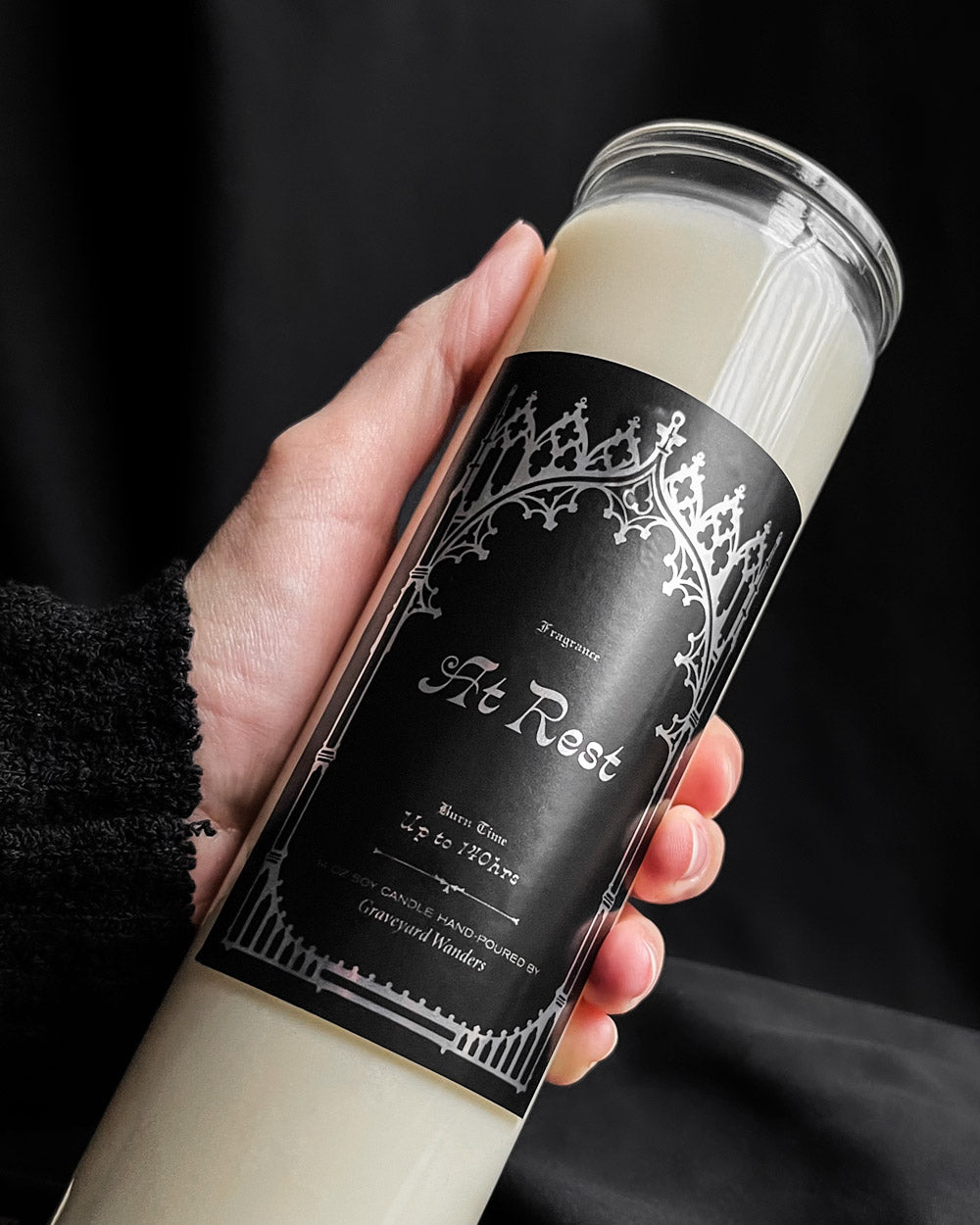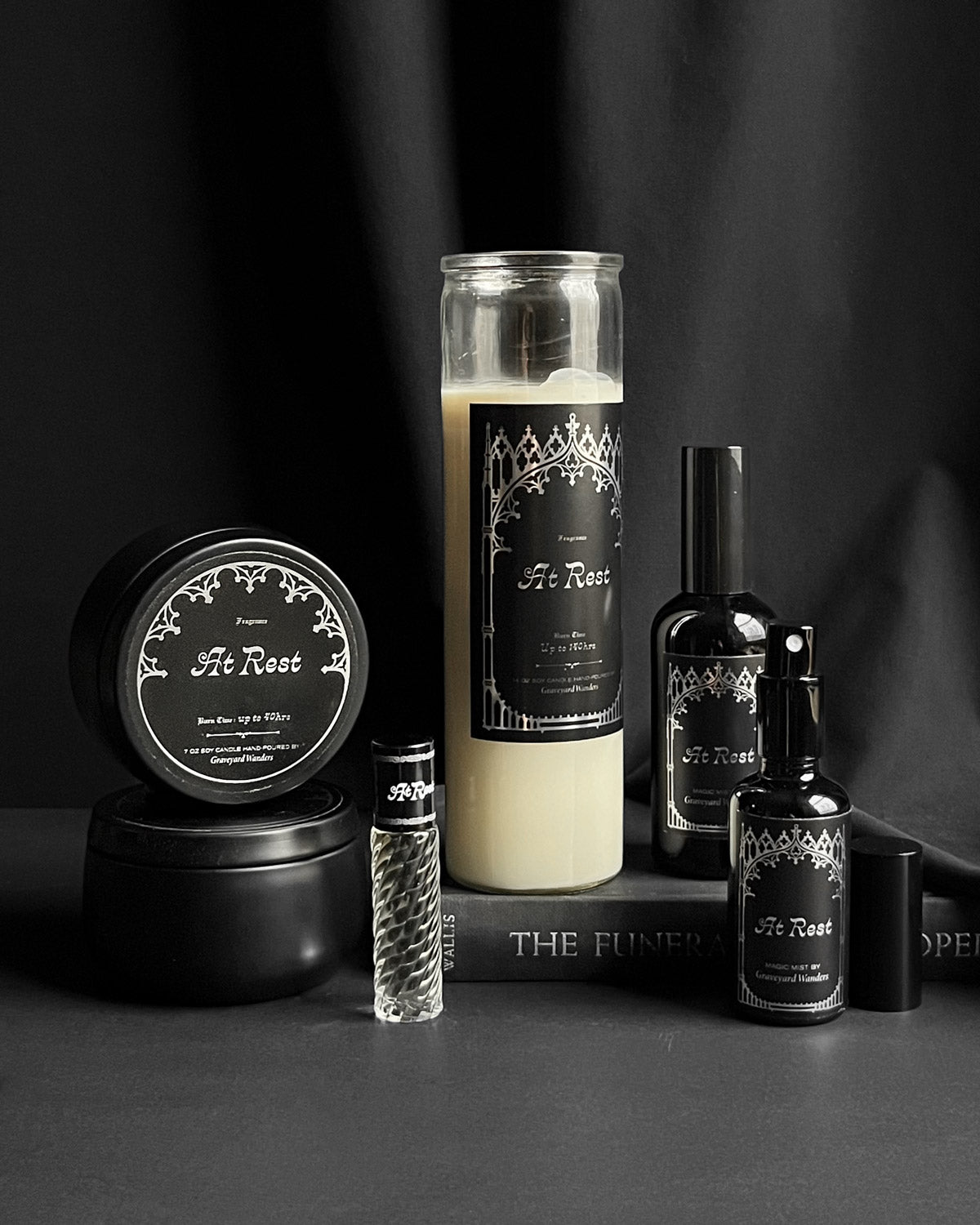 What our customers have to say 🖤
You can win a $50 gift card when sharing your love for a product. One winner is picked at random the 1st of each month!
Suitably impressed 🤍
First time purchasing this glassed container candle and definitely won't be the last. The At Rest fragrance is my absolute favourite.
The label is also beautiful. I'm really wanting to savour it as much as possible so I'm limiting how long I burn it for. I will definitely be buying more 🤍
Morbidly Perfect
Just cannot get enough of these scents!
This candle has exactly the smell I was looking for : something with spiritual vibes! Reminds me of the peaceful smell of churches, but better. Excellent product as I have a very sensitive nose, and tend to sneeze easily around artificial candles. This one is so natural and fragant, but not too much. It's like being surrounded by a soft, light veil of incense.