Ethereal Dawn Perfume Oil (Bergamot, Sage, White Oak)
Regular price
Sale price
$24.00
Unit price
per
Perfume Oils are the ultimate skin elixir! They wear close to the skin and adapt to your body chemistry, creating a halo of scent just for you to enjoy.
Scent profile :
Fresh • Musk
This grounding blend evokes the chilled air of a dark season. Rich Bergamot, velvety Sage & musky White Oak create the perfect balance as night transitions to light.
Handmade with :
✺ Phthalate-Free Fragrance
✺ Fractionated Coconut Oil ~ The best for your skin as well as shelf life.
✺ 10ml Spiral Glass Roller Bottle
✺ Skin Safe, Eco-friendly & Vegan ingredients
Why our candles are worth more

Our products are exclusively designed, molded & handcrafted in-house, to create unique products like no other. Hand-poured in small batches to offer the best quality. Read more
Care Info

Perfume oil wears close to the skin and adapts to your body chemistry, creating a halo of scent just for you to enjoy. As it fades, it can be reapplied throughout the day as a personal aromatic ritual.

They are moisturizing, making them less irritating and more suitable for people with sensitive skin. When trying new products, always do a small patch test on your skin to make sure there are no irritants specific to you.

Apply either on the of nape of the neck, collarbone, tops of arms, forearm or chest to help diffuse the scent. Avoid your wrists as they tend to be touched frequently and will destroy the fragrance molecules.
Candle Safety

Each order comes with a Candle Care card with guidelines to ensure proper use of each type of candle, favour its longevity and, most importantly, offer a safe burning experience.


For more information, please visit the Candle Care page.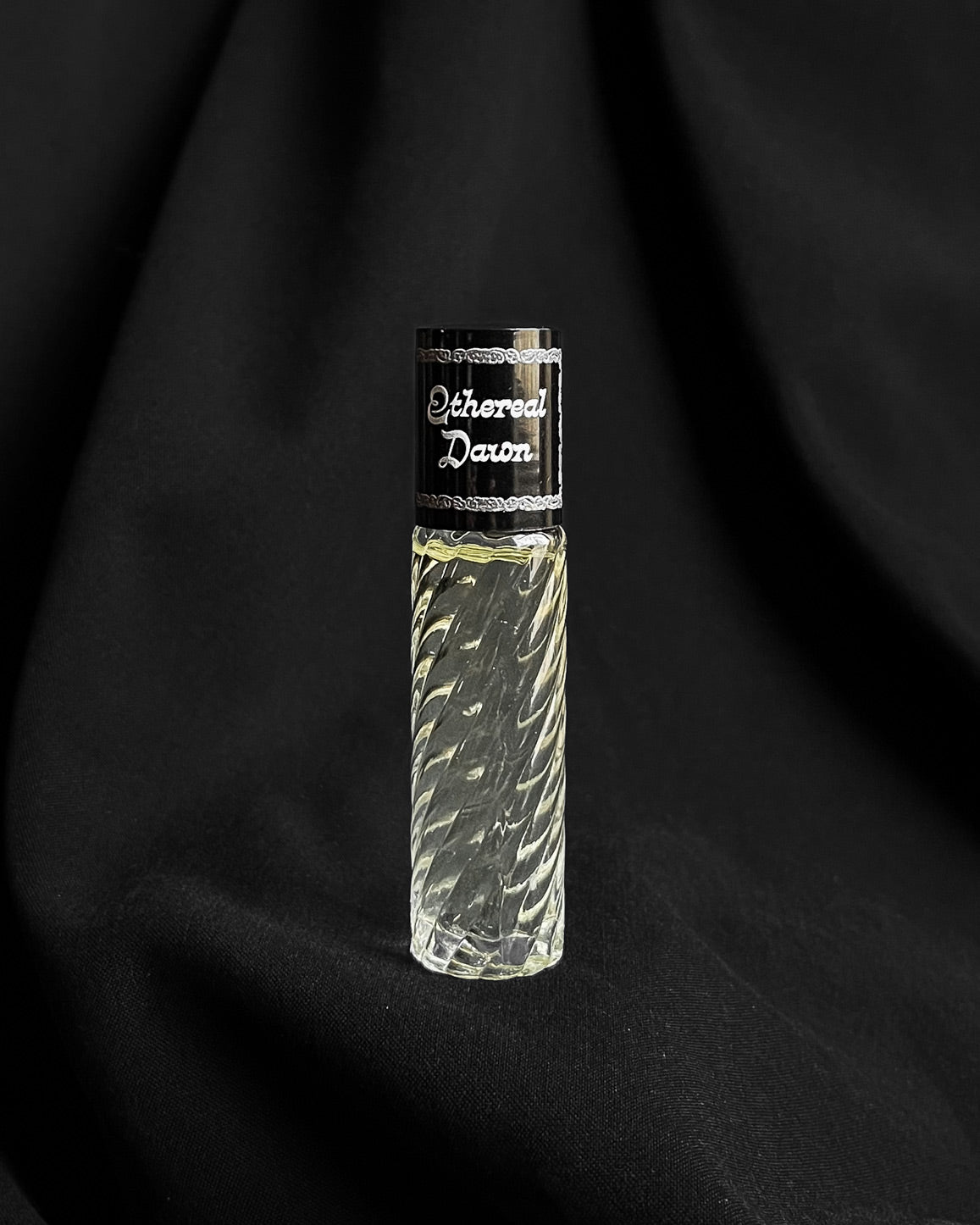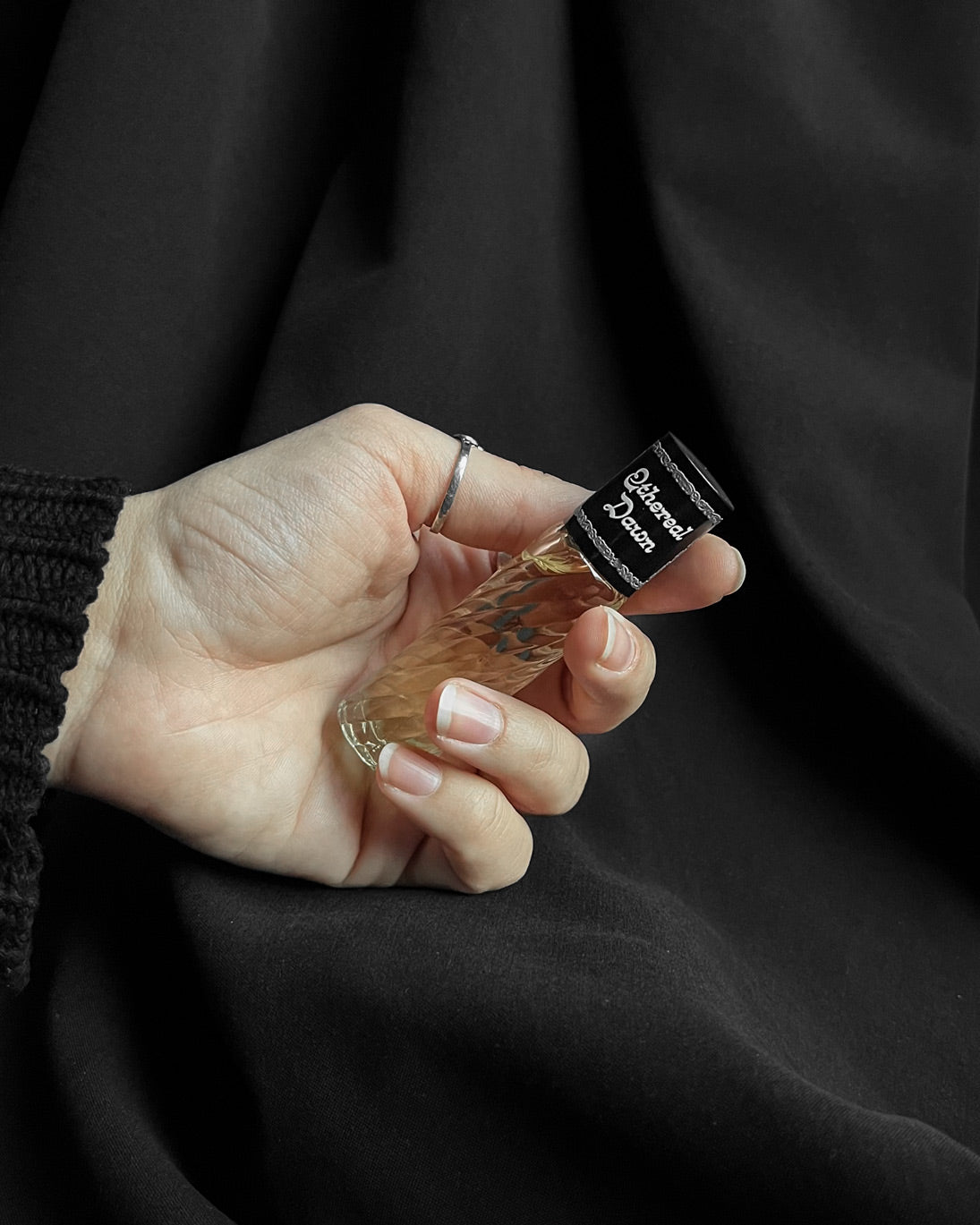 What our customers have to say 🖤
You can win a $50 gift card when sharing your love for a product. One winner is picked at random the 1st of each month!
Multi use magic
I love these oils!! I started using these as cuticle oil and on my hands. I instantly noticed my nails were healthier and my hands incredibly soft. Other oils I've used seem to never soak in and anything you touch would get oily. These soak right in leaving behind only smooth, soft and smelling great hands!
This scent is light and mysterious. Great quality product and thrilled Krystina only uses natural ingredients.
A staple for any collection.
I'd love to hear how others use these oils!