Glow in the Dark! Pumpkin Wax Melt ~ Fresh Apple Cider (Witching Hour)
Regular price
Sale price
$9.00
Unit price
per
Please allow 1-2 weeks for processing & shipping


This ghoulish gourd Glows in the Dark! Simply expose it to light for a while and turn the lights off 👻
One Pumpkin delivers up to 35 hours of fragrance. 
Scent profile :
Fresh • Cider
Evoking the moment the clock strikes midnight on Halloween day, when your senses are awakened by the magical scent of freshly sliced apples, cauldron bubbles & spices.
Handmade with :
✺ Soy wax
✺ Phthalate-Free Fragrance
✺ Candle dye
✺ Our handmade molds

Why our candles are worth more

Our products are exclusively designed, molded & handcrafted in-house, to create unique products like no other. Hand-poured in small batches to offer the best quality. Read more
Care Info

Making the most of your wax melts ~

✺ 2 to 3 hours at a time is enough to produce a wonderful fragrance in your home.
✺ Ceramic wax burners are recommended
✺ Do not burn for more than 3 hours at a time.
✺ Use until the scent has faded.

Packaged in clear compostable bags
Weight ~ 45g per bar
Candle Safety

Each order comes with a Candle Care card with guidelines to ensure proper use of each type of candle, favour its longevity and, most importantly, offer a safe burning experience.


For more information, please visit the Candle Care page.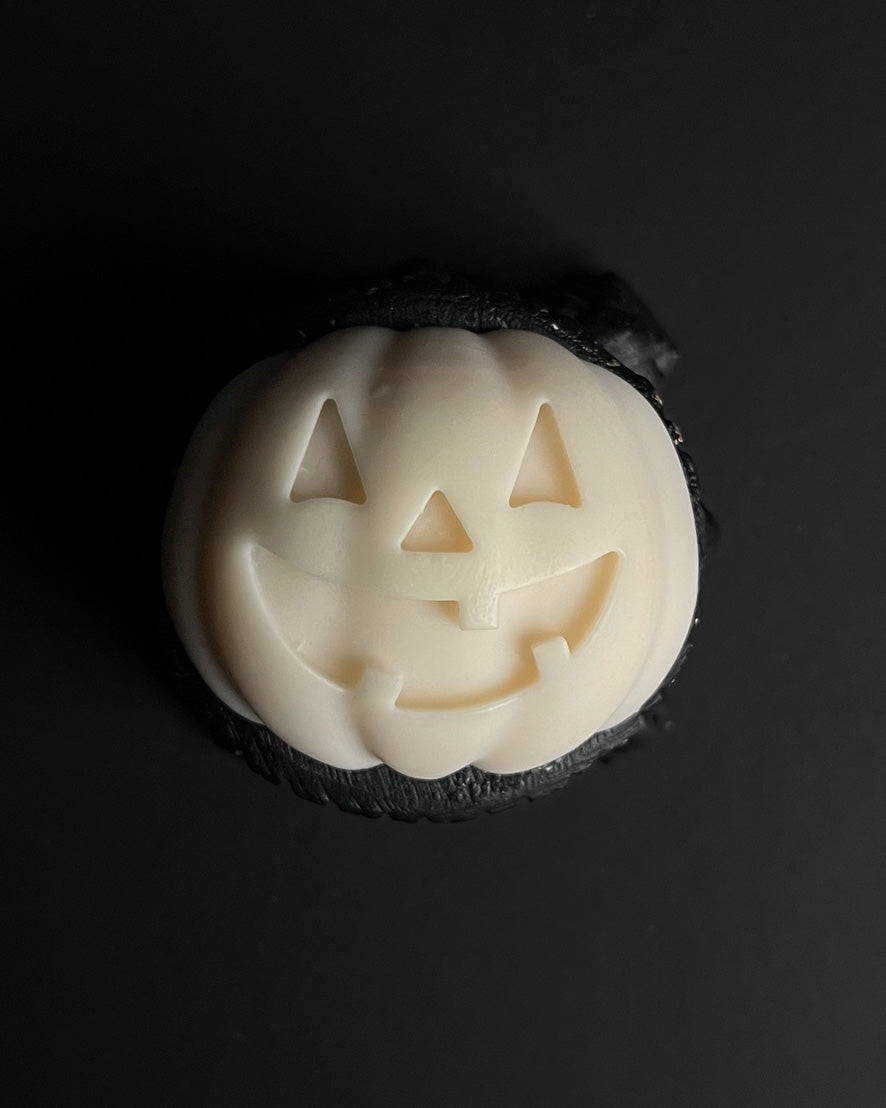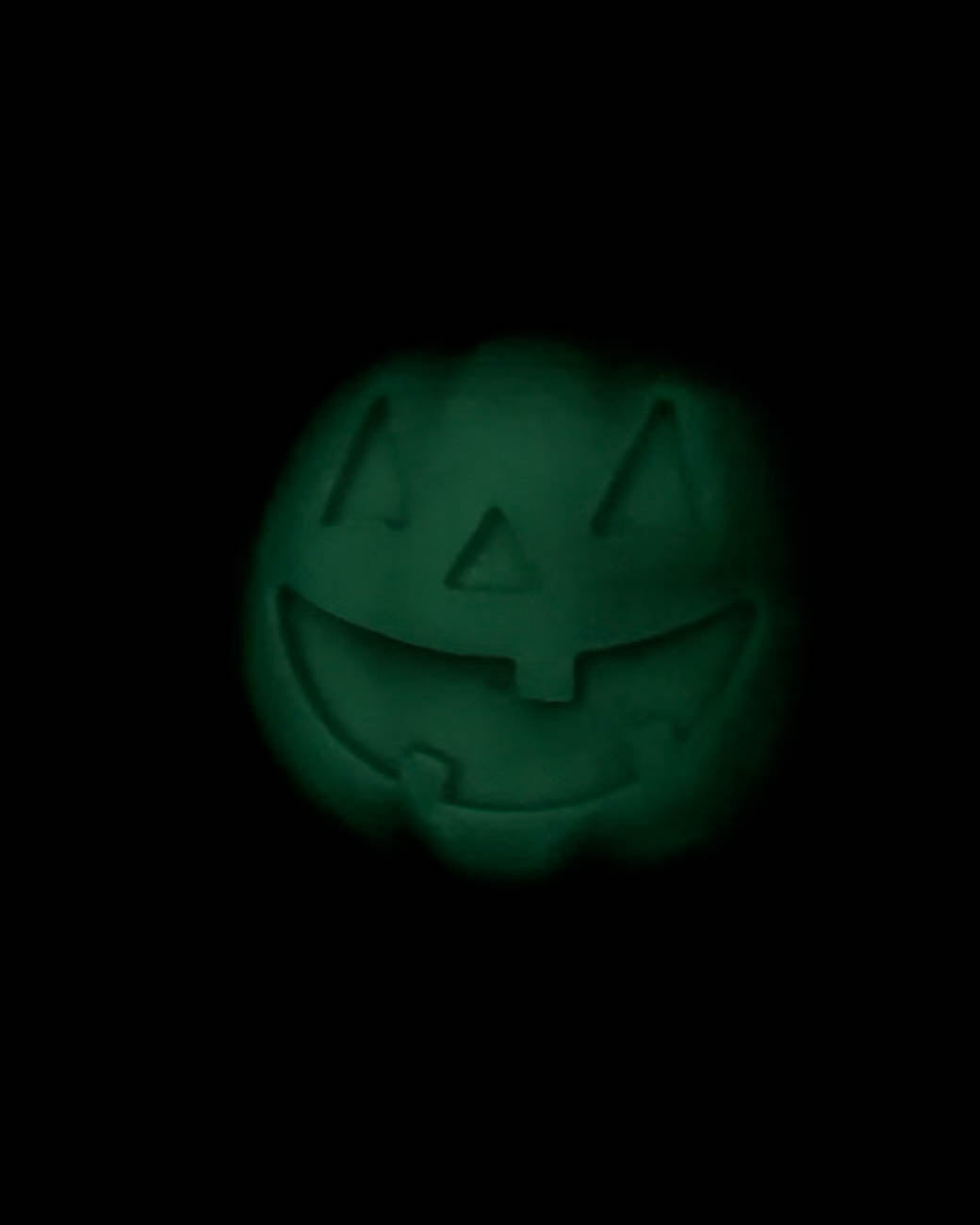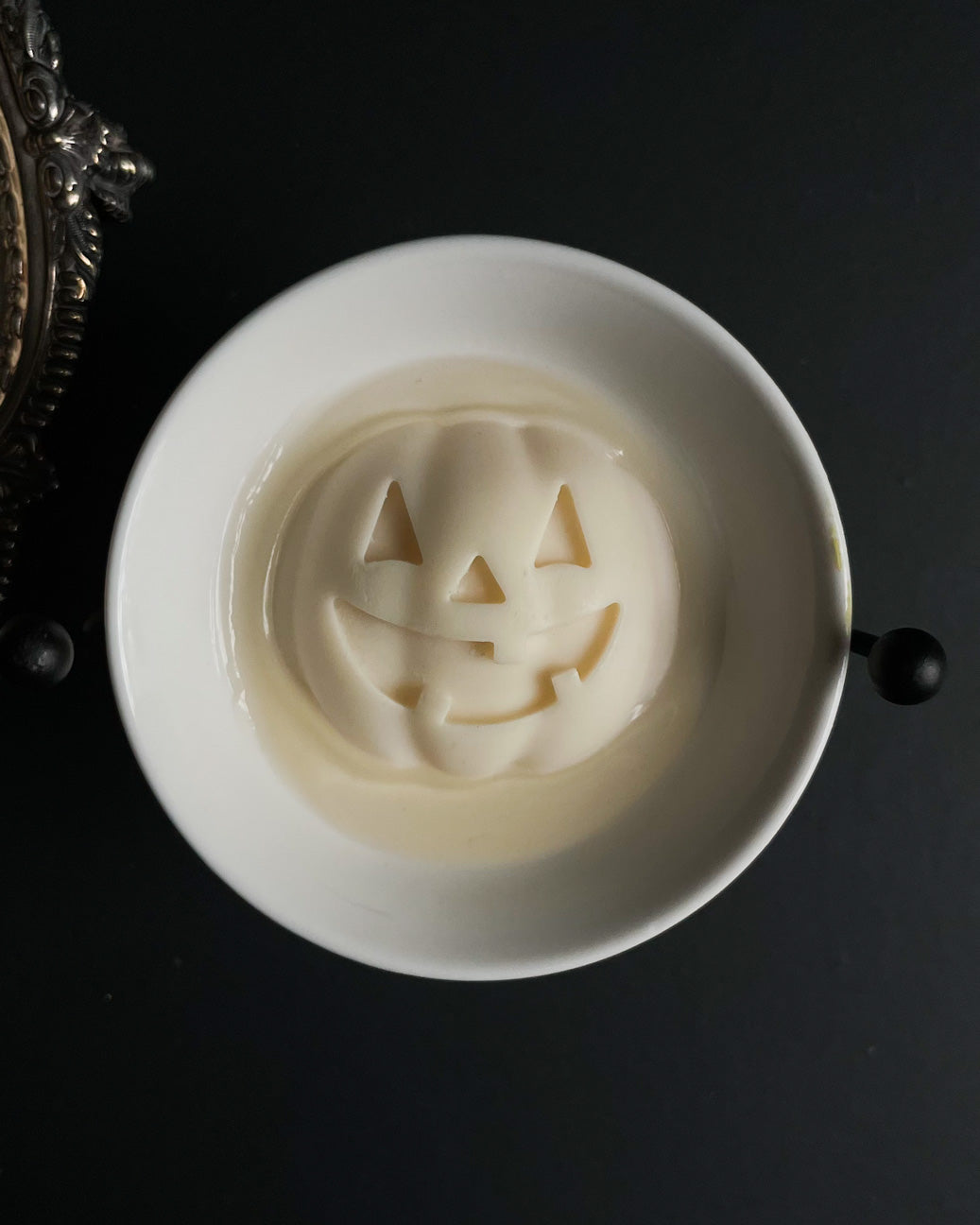 What our customers have to say 🖤
You can win a $50 gift card when sharing your love for a product. One winner is picked at random the 1st of each month!
The candles are awesome, and everything smells amazing!!! I love them!!!
Pumpkin melt
These are so adorable and they glow in the dark! The witching hour is another scent that is a favorite of mine.
Pumpkin Smiles
How cute is this?!! And it glows in the dark! Can't wait to melt it and bring back memories of Halloween.
Just one bite
I am so happy I couldn't wait any longer on this sale because I knew I'd be so heart broken to see these sell out. Like I mentioned in my other wax melt review, I may not have a wax warmer yet but I just had to get these little happy guys. The smell is perfect for all of the happy fall memories from childhood. I love that they also compliment each other so well. The orange candlesticks and both these pumpkin wax melts may have been my first purchase, but definitely not my last. Cannot recommend this small business enough. Amazing!