Set of 3 Soy Pillar Candles ~ Onyx
Regular price
Sale price
$49.00
Unit price
per
This Pillar Candle is reminiscent of those found adorning church halls and altars. Let its flame guide you through darkness.  

Handmade with :
✺ Soy wax
✺ Cotton Braided Wick
✺ Phthalate-Free Fragrance
✺ Candle Dye

Choose your fragrance :
✨ CHERUB DREAM (Hazelnut & Vanilla)
Give in to your temptations with this heavenly blend of Toasted Hazelnuts, Creamy Vanilla & Maple Sugar.
🦇 SINFUL AMBER (Amber & Soft florals)
Fresh & lightly sweet, it inspires a feeling of confidence with its blend of soft florals, creamy amber & sun-kissed forest fruits.
Burn time + sizes :
When practicing proper candle care + burning, you can make the most out of your candle and favour its longevity. Please refer to our Candle Care guide for more info.

Tallest candle, 2x6 in ~ Roughly 30 to 50hrs.
Medium candle, 2x4 in ~ Roughly 20 to 40hrs.
Shortest candle, 2x3 in ~ Roughly 15 to 30hrs.
Please refer to our Candle Care for best practice.
Natural frosting on candles :
Soy & Beeswax develop a frosty layer called Blooming. This is the nature of pure and natural wax & ensures you're getting the real thing! It does not affect the burn ability or fragrance of the candle & will be more apparent on coloured candles.
Care Info

CLASSIC PILLAR CANDLES
✧ Place your candle on a tray to catch wax drips.
✧ Burn up to 2 hours at a time.
✧ Wax has a memory and will burn as far as the initial burn.
✧ Prior to each use, trim the wick to 1/4 inch.
Candle Safety

Each order comes with a Candle Care card with guidelines to ensure proper use of each type of candle, favour its longevity and, most importantly, offer a safe burning experience.


For more information, please visit the Candle Care page.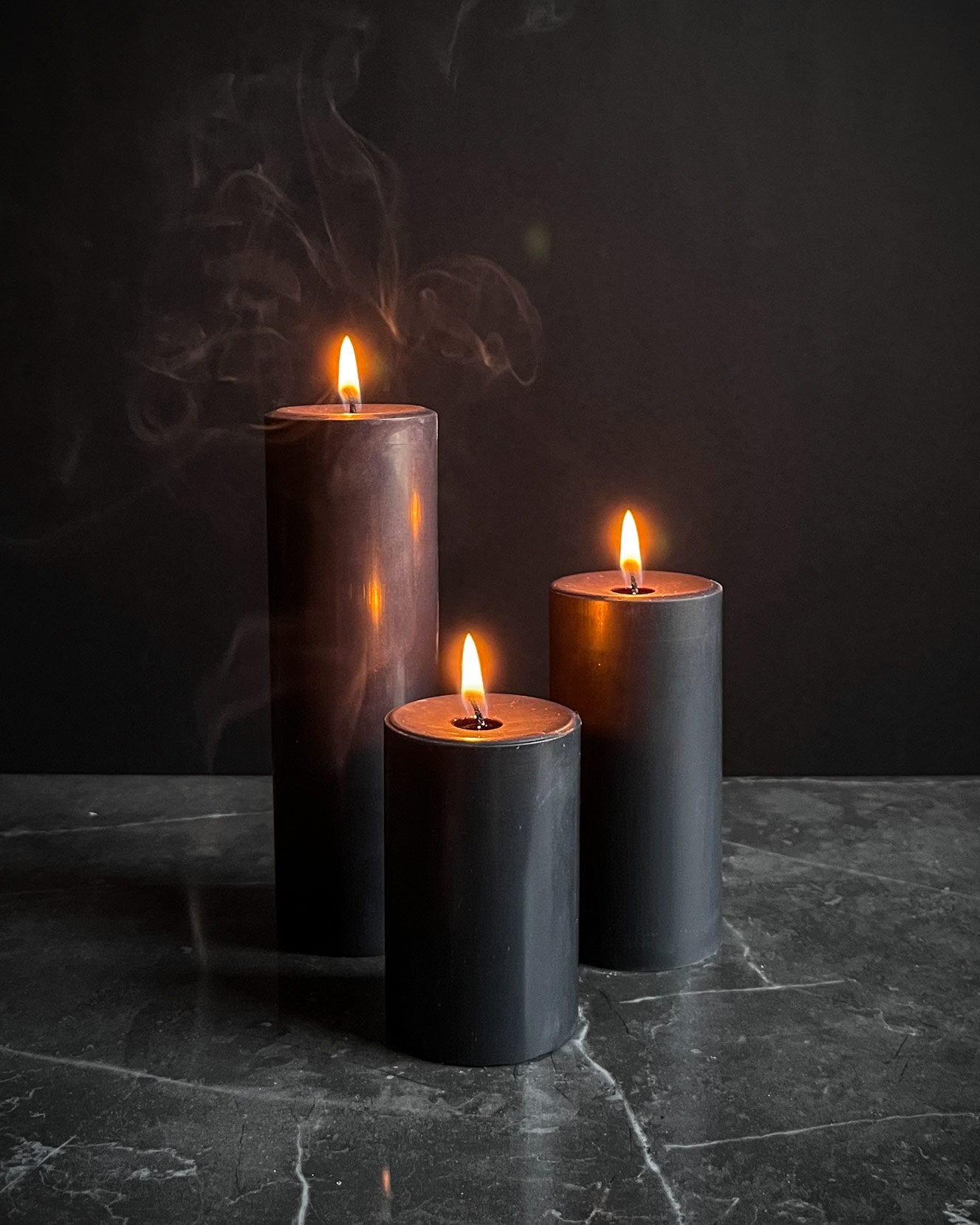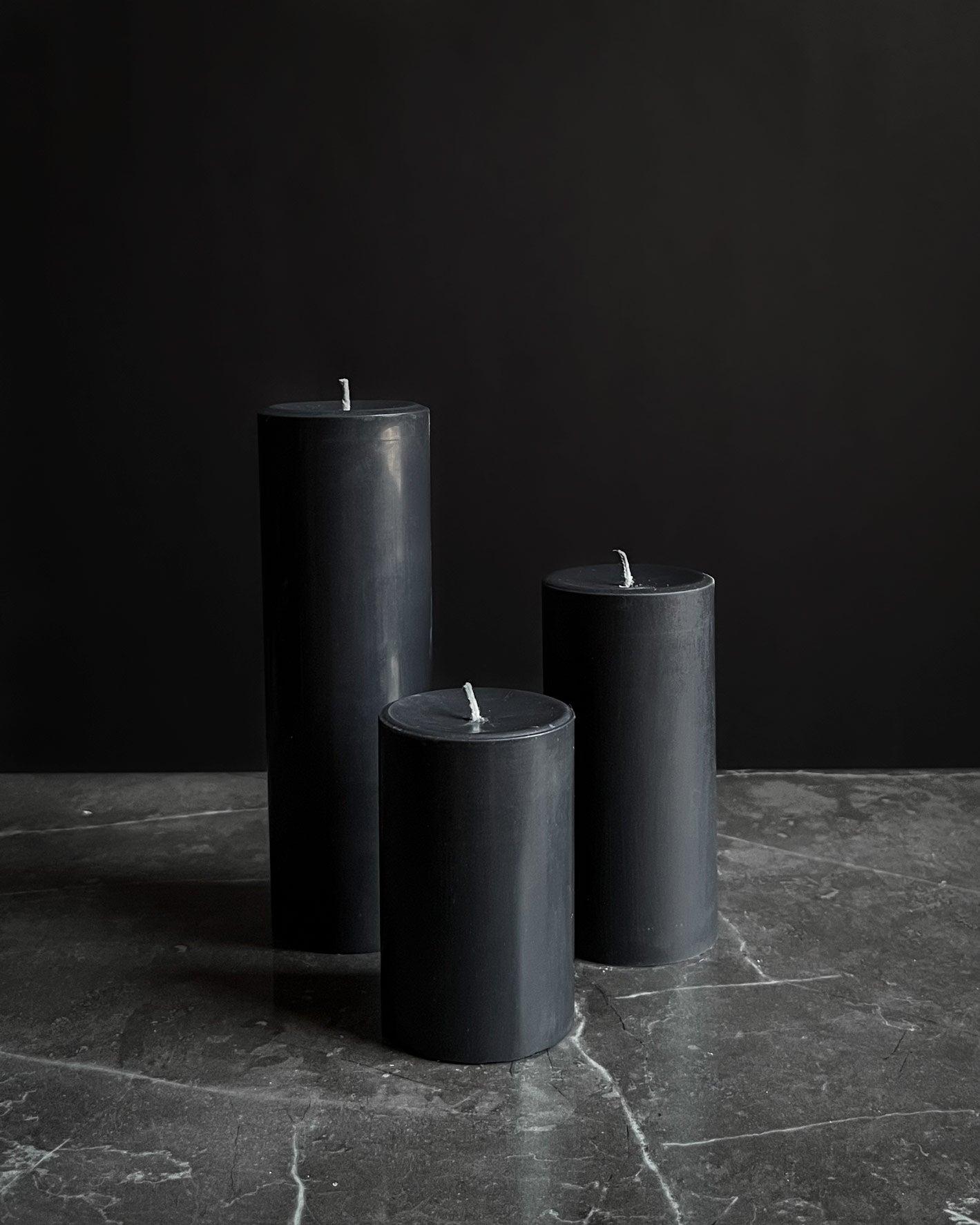 What our customers have to say 🖤
You can win a $50 gift card when sharing your love for a product. One winner is picked at random the 1st of each month!