Merciless Moon ~40hr Candle (Blood Orange & Mango)
Regular price
Sale price
$24.00
Unit price
per
BUY 3 ~40hr candles • SAVE 20%
The deep crimson wax & aromatic blend of juicy Blood Orange, ripe Goji Berry & velvety Mango will take you back to thrilling horror movie nights under the moon.


Scent profile :

Sweet • Citrus
Sweet & Citrus inspired with deep crimson wax, its aromatic blend of Blood Orange splashes, ripe Goji Berries & fleshy Mango will leave you screaming for more.

Handmade with :

✺ 7oz of Soy wax (Approx. 40 hours burn time)
✺ Cotton Braided Wick
✺ Phthalate-Free Fragrance
✺ Matte Black Tin with Lid
✺ 1800s Floral Funerary Card Inspired Label 
Why our candles are worth more

Our products are exclusively designed, molded & handcrafted in-house, to create unique products like no other. Hand-poured in small batches to offer the best quality. Read more
Care Info

CONTAINER CANDLES
✧ Allow for the wax to liquefy evenly across the diameter of the candle for each use (One hour per inch).
✧ Wax has a memory and will burn as far as the initial burn.
✧ Prior to each use, trim the wick to 1/4 inch.
Candle Safety

Each order comes with a Candle Care card with guidelines to ensure proper use of each type of candle, favour its longevity and, most importantly, offer a safe burning experience.


For more information, please visit the Candle Care page.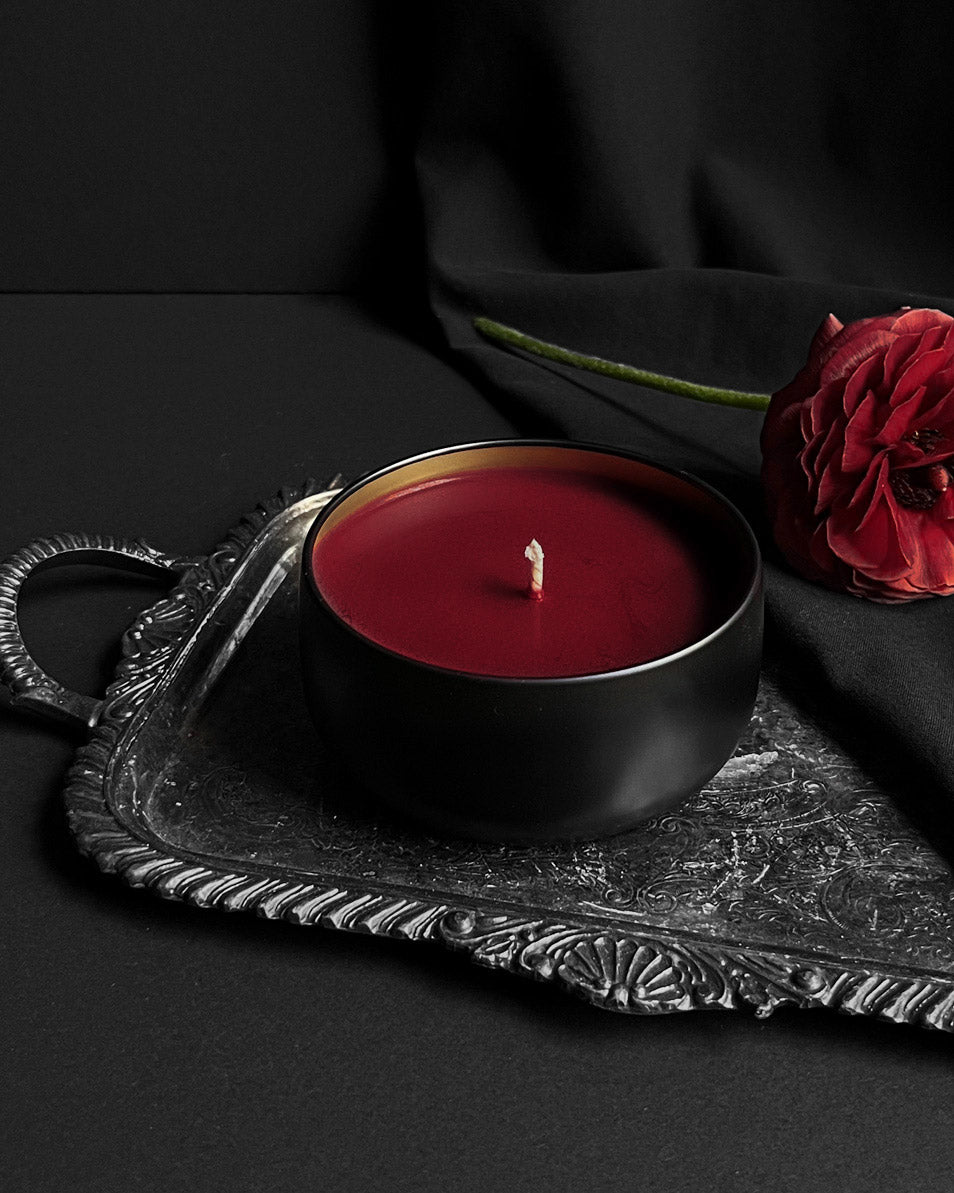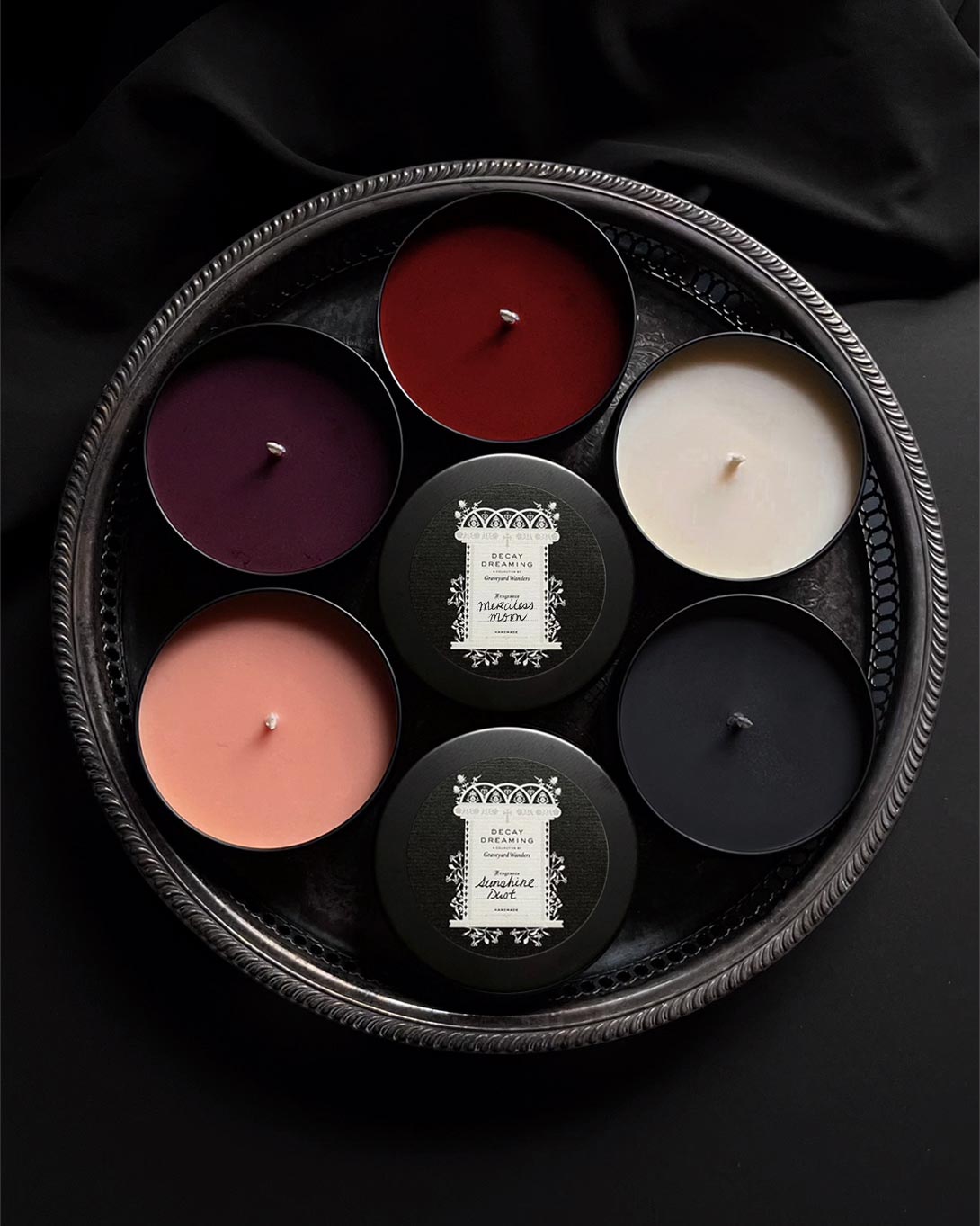 What our customers have to say 🖤
You can win a $50 gift card when sharing your love for a product. One winner is picked at random the 1st of each month!
Merciless Moon ~40hr Candle (Blood Orange & Mango)
new favourite scent
i love this candle so much i've already ordered another! the scent is wonderful— i'd love to see it one day turned into other products (room spray, perfume roller, etc). perfect for those who love genuine fruity scents.
Real sweet
Love this candle because it's sweet but not TOO sweet! It's just the perfect amount of sugary/fruity.
Delicious fruit
This smells like a delicious bowl of fruit on a warm summer evening. Its smells fruity without being sweet and I absolutely love that. I hate when "fruity" scents smell more like sugar then the fruit its supposed to smell like.
Smells good enough to eat
This scent makes me want to take a bite out of it lol. It smells like fresh, juicy fruit in the best way possible. Perfect for summer!