Sinful Amber ~140hr Candle (Amber & Soft Florals)
Regular price
Sale price
$39.00
Unit price
per
Sinful Amber is like a romantic whisper, brightening even the darkest days with warm amber and sun-kissed forest fruits.
Scent profile :

Warm • Amber
Entrancing & sensuous, it inspires a feeling of confidence with its blend of soft florals, creamy amber & sun-kissed forest fruits. Fresh & lightly sweet, it's sure to captivate your senses, even if you don't typically gravitate towards florals.
Handmade with :
✺ 14oz of Soy wax (Approx. 140 hours burn time)
✺ Cotton Braided Wick
✺ Clear Glass Prayer Vessel
✺ Phthalate-Free Fragrance

Why our candles are worth more

Our products are exclusively designed, molded & handcrafted in-house, to create unique products like no other. Hand-poured in small batches to offer the best quality. Read more
Care Info

✧ Allow for the wax to liquefy evenly across the diameter of the candle for each use (One hour per inch).
✧ Wax has a memory and will burn as far as the initial burn.
✧ Prior to each use, trim the wick to 1/4 inch.
Candle Safety

Each order comes with a Candle Care card with guidelines to ensure proper use of each type of candle, favour its longevity and, most importantly, offer a safe burning experience.


For more information, please visit the Candle Care page.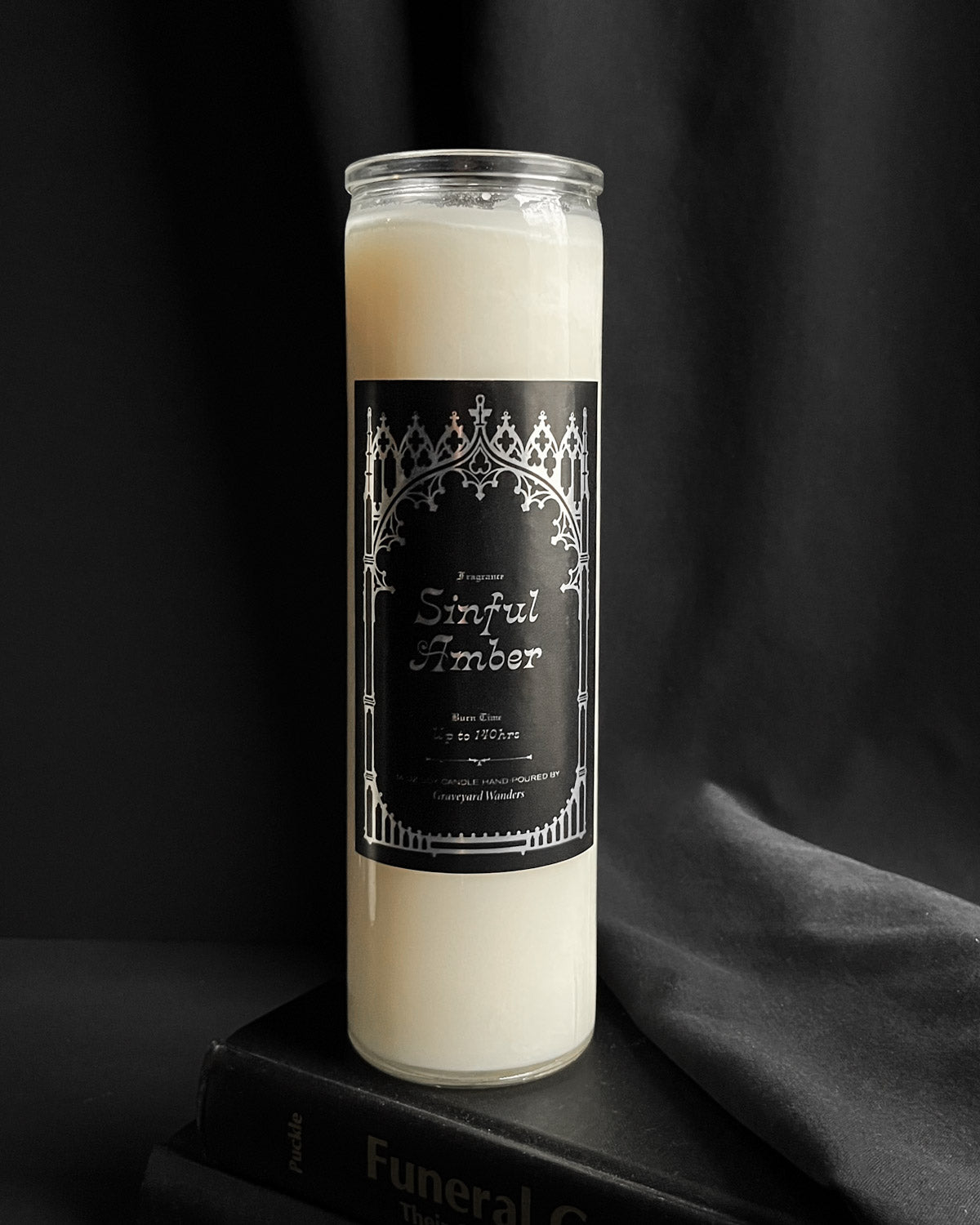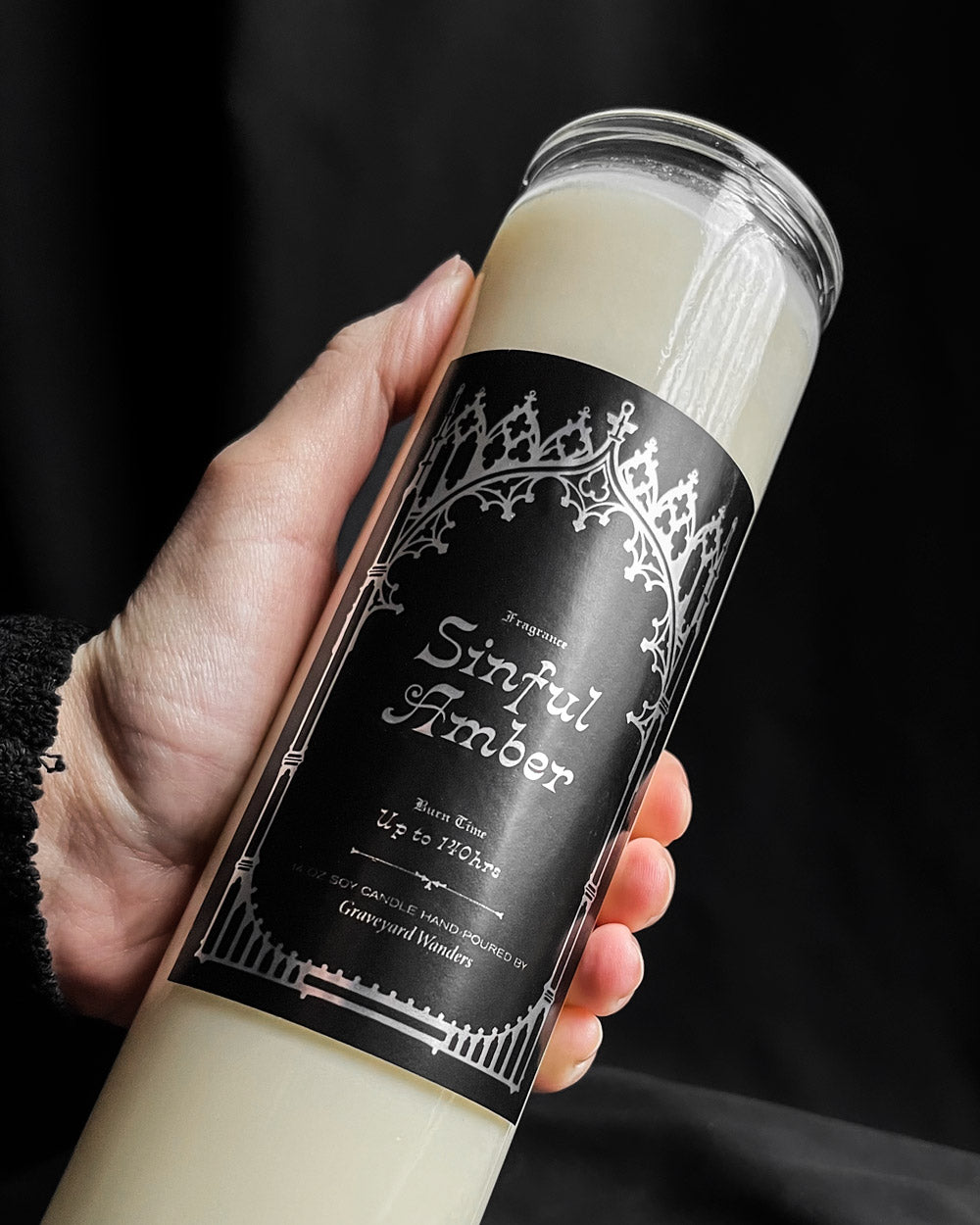 What our customers have to say 🖤
You can win a $50 gift card when sharing your love for a product. One winner is picked at random the 1st of each month!
I love the Beloved Bones scent ! Sandalwood, patchouli and clove invade your senses and relax your mind while filling your home with amazing aromas .
Thank you Krystina for the wonderful products you share with us and all the hard work you put into crafting each item !!!
5 ⭐️⭐️⭐️⭐️⭐️
This is definitely my new favorite candle. After buying one, I bought three more. I couldn't resist after how good my house smells. It definitely gives off a light feminine sent. I'm obsessed 💜