The Witch Candle
Regular price
Sale price
$39.00
Unit price
per
Please allow 1-2 weeks for processing & shipping


Deep in the woods she hides, brewing her poisonous potion for those who have done her wrong.
Handmade with :
✺ Our handmade molds
✺ Soy Wax
✺ Color: Dark Gray
✺ Phthalate-Free Fragrance


Scent profile :
Witching Hour fragrance: Evoking the moment the clock strikes midnight on Halloween day, when your senses are awakened by the magical scent of freshly sliced apples, cauldron bubbles & spices.


Dimensions :

2.6 in Width x 3.5 in Height

A Graveyard Wanders original design.
Why our candles are worth more

Our products are exclusively designed, molded & handcrafted in-house, to create unique products like no other. Hand-poured in small batches to offer the best quality. Read more
Care Info

UNIQUELY SHAPED PILLAR CANDLES
✧ Place your candle on a tray to catch wax drips.
✧ As these are irregular shaped candles, they can be leaky when burning & may need wick trimming 30 minutes in.
✧ Do not burn for more than 2 hours at a time.
✧ Prior to each use, trim the wick to 1/4 inch.
Candle Safety

Each order comes with a Candle Care card with guidelines to ensure proper use of each type of candle, favour its longevity and, most importantly, offer a safe burning experience.


For more information, please visit the Candle Care page.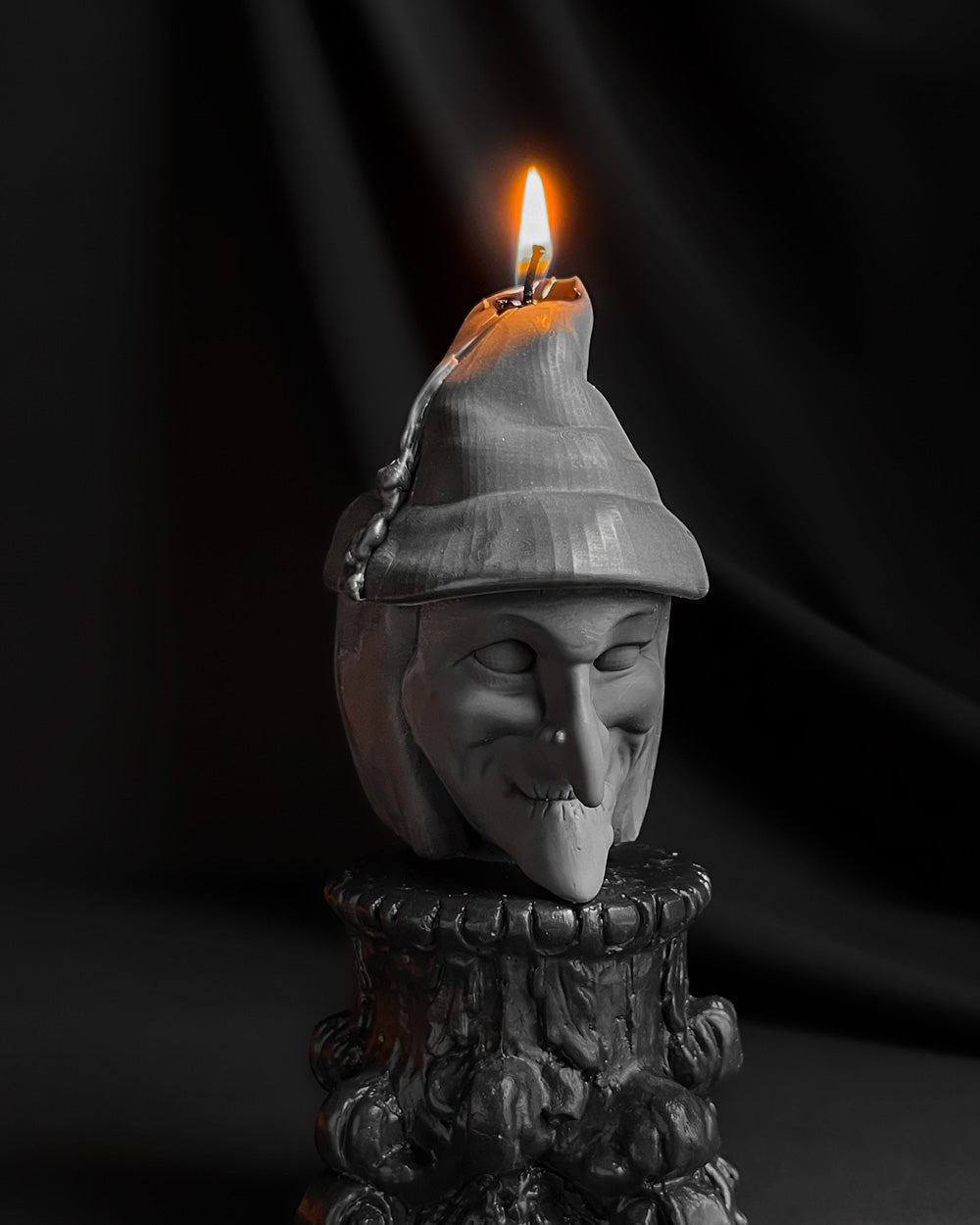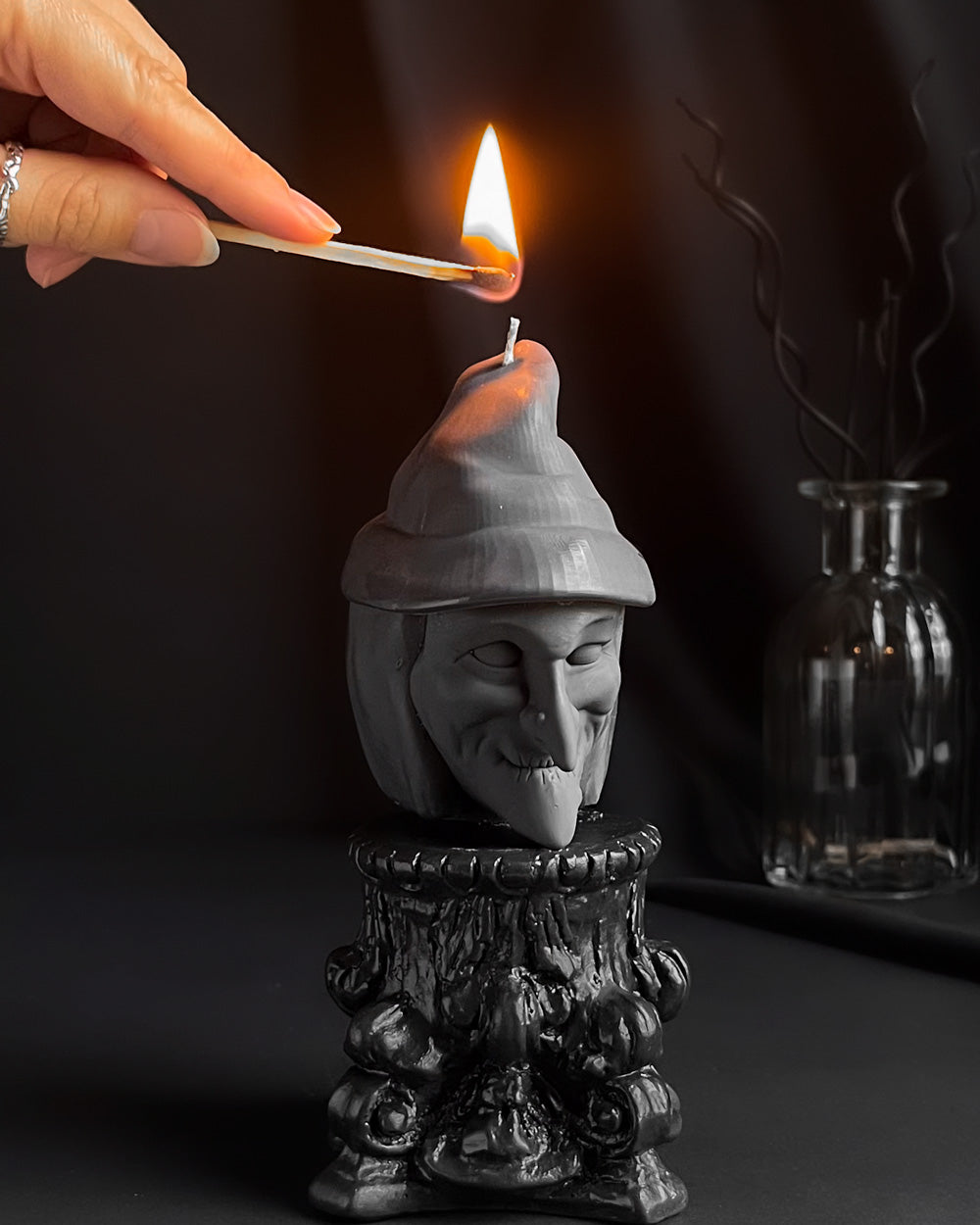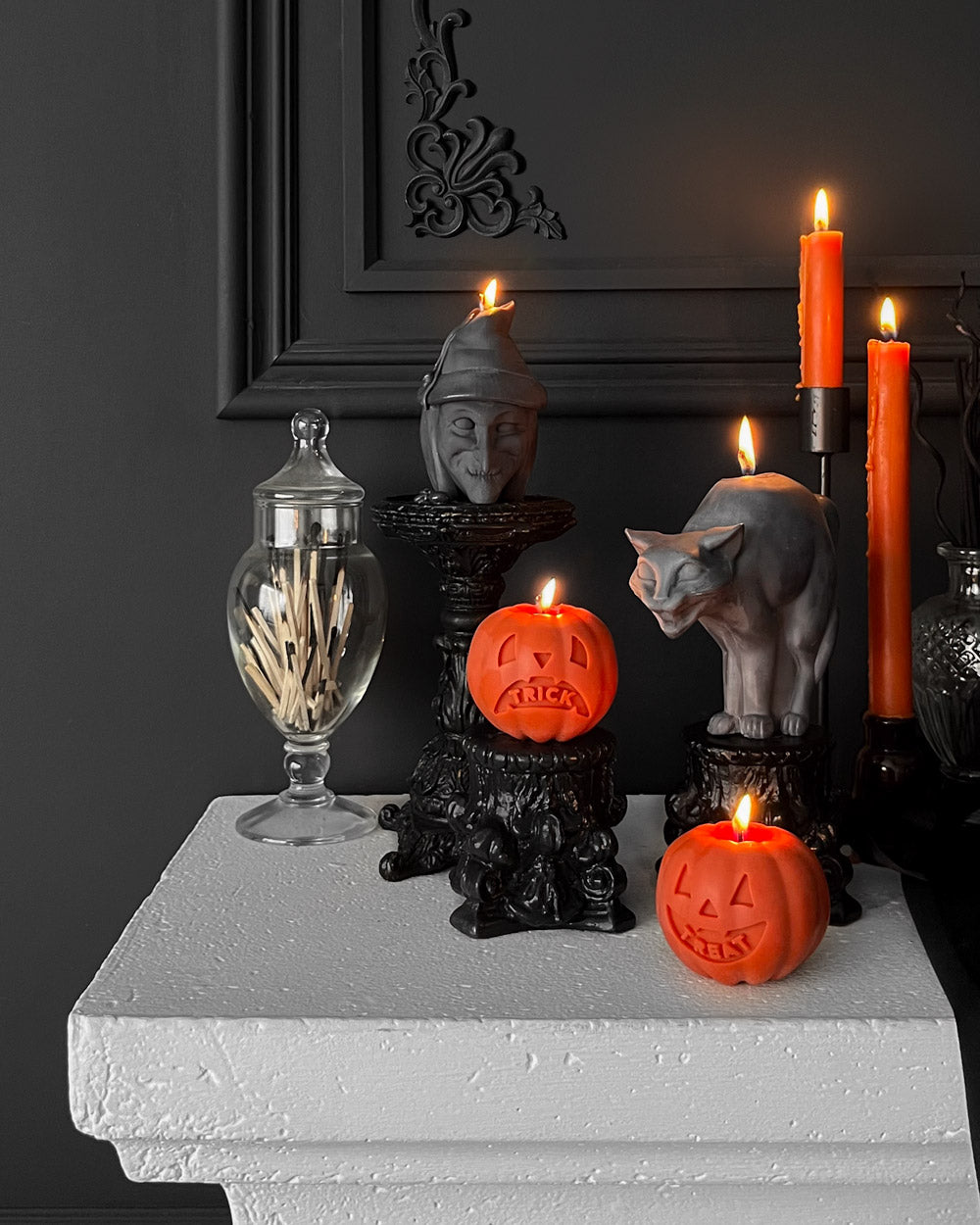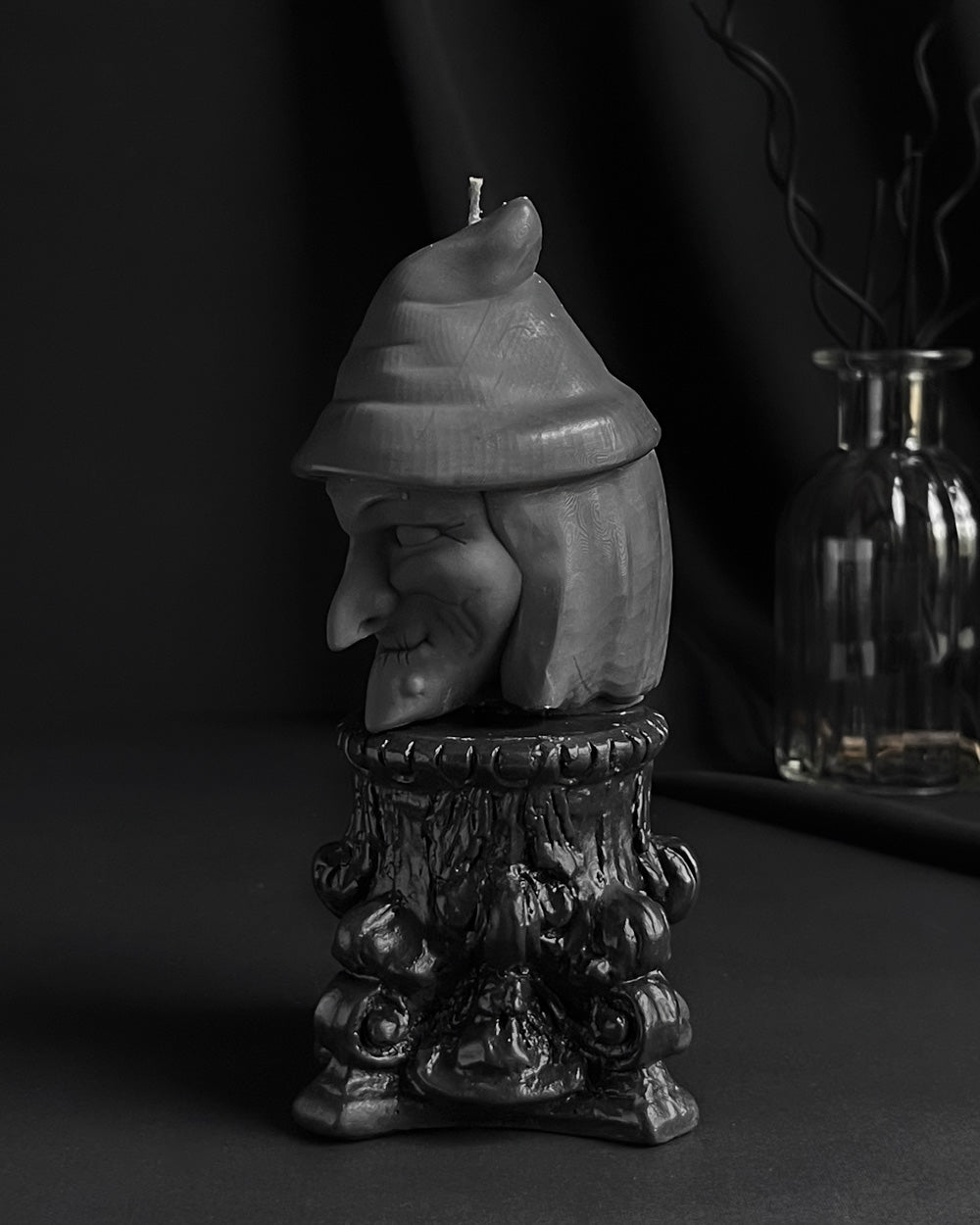 What our customers have to say 🖤
You can win a $50 gift card when sharing your love for a product. One winner is picked at random the 1st of each month!
Smells Amazing!!
Not gonna lie, I wanted to take a bite out of this candle when I held it up to my face to inhale its delicious scent! Smells awesome-very Fall-appropriate, it's one that I'm glad I snagged before it was sold-out! Packed securely and fast shipping!! Thank you also, for the sample wax melt, Krystina!! :)
Beautiful Wickedness!
Such a vintage look,craftsmanship is flawless and it smells absolutely delicious 💚
What a witch!
Beautiful and what I wanted. What I wasn't ready for the the best smell! Ty
Amazing witch candle!
This witch candle is absolutely amazing and smells fantastic (fills the whole room with the scent of fall!) It's so beautiful I can't light it lol.
Great spooky addition
I LOVE the smell of this candle. I don't even have to lite it and the scent fills my room! Out of all of my purchases from Graveyard Wanders this scent is my favorite!
Even cooler in person!
I haven't even gotten to light this one yet it still fills the room with its lovely scent!