Bleeding Heart ~ Wax Melts
Regular price
Sale price
$13.00
Unit price
per
Gaze at each Heart Wax Melt as is bleeds, revealing its mica shimmer & releasing its entrancing fragrance!
Comes
 in a pack of 8 hearts & delivers up to 45 hours of fragrance.
Handmade with :
✺ Soy wax
✺ Phthalate-Free Fragrance
✺ Candle dye
✺ Our handmade molds  
Fragrance :
🍒 FRUIT OF THE GLOOM 
Scented with succulent Black Cherries, Almond, Orange & rich Sandalwood.

🦇 SINFUL AMBER
Entrancing & sensuous with its blend of soft florals, creamy amber & sun-kissed forest fruits. Fresh & lightly sweet, it's sure to captivate your senses.
Every design is a Graveyard Wanders original.
Care Info

Making the most of your wax melts ~

✺ 2 to 3 hours at a time is enough to produce a wonderful fragrance in your home.
✺ Ceramic wax burners are recommended
✺ Do not burn for more than 3 hours at a time.
✺ Use until the scent has faded.

Packaged in clear compostable bags
Weight ~ 45g per bar
Candle Safety

Each order comes with a Candle Care card with guidelines to ensure proper use of each type of candle, favour its longevity and, most importantly, offer a safe burning experience.


For more information, please visit the Candle Care page.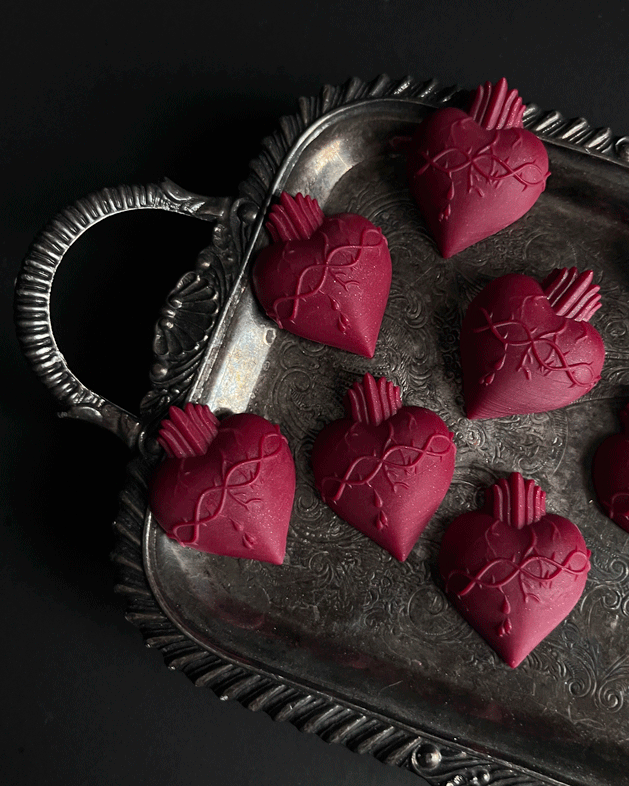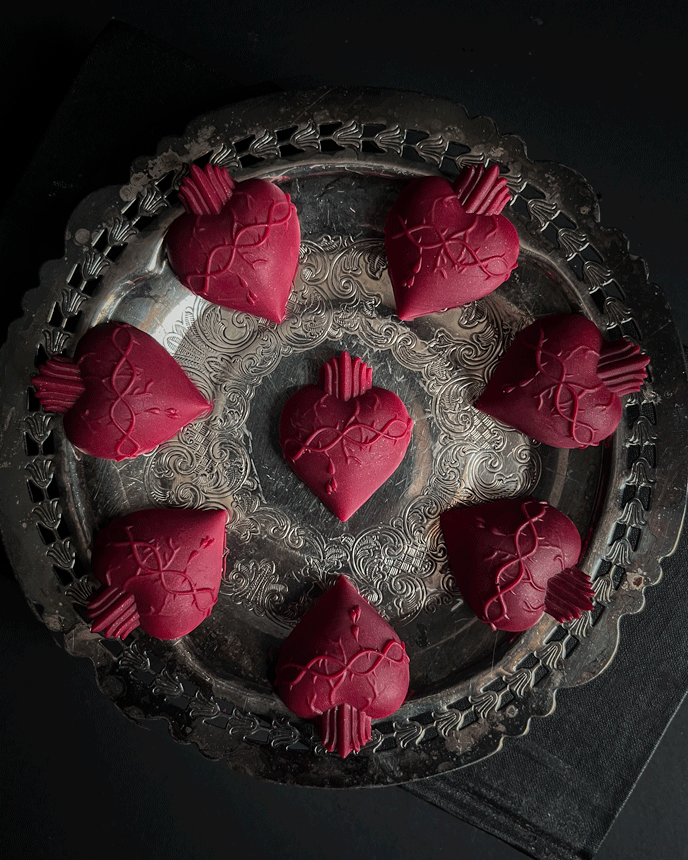 What our customers have to say 🖤
You can win a $50 gift card when sharing your love for a product. One winner is picked at random the 1st of each month!
Lovely scent!
such a lovely scent! i love any sweet, berry scents and this one fit that bill. a warm and long-lasting scent xx
Smells lush like a fancy fruit tart, not syrupy-sweet like cherry candy. They're strongly scented too-- just 1 was enough to scent the whole living room + the kitchen.
These little melts are my favorite. They melt quickly, but they last a long time and the scent isn't overpowering.
Melting hearts
They smell amazing and are so beautifully detailed. Appreciated they were packaged in a sturdy box to keep them from getting damaged.
so gud!
These smell amazing! And their aesthetic is just beyond. Love love love these and the seller is so sweet as well!
Will I dare to melt them?
They are so beautiful that I don't know if I will dare to melt them. They smell awesome just getting them out of the box! Maybe I will try with one and keep the rest intact. I did not expect to receive so much hearts, it was a very generous amount. Love everything about this product aand was blown away by everything when I received my order. Thank you very much! It's always such a treat to open a package from Graveyard Wanders!