Carnival Jack Candle
Regular price
Sale price
$59.00
Unit price
per
Please allow 1-2 weeks for processing & shipping


Our latest Halloween design, Carnival Jack has a cute, yet devilish, wide grin, chubby cheeks & 3 layers of our favourite autumn colours.
He'll fill your home with thrills, chills & an otherworldly fragrance!

Handmade with :
✺ Our handmade molds
✺ Soy Wax
✺ Color: Black, Vintage Orange & Ivory
✺ Phthalate-Free Fragrance


Scent profile :
House by the Cemetery fragrance: An ode to hauntingly beautiful New England homes: crisp autumn air, fallen leaves, orange trees & clove dancing around ancient tombs.


Dimensions :

3.25 in Width x 5.5 in Height

A Graveyard Wanders original design.
Why our candles are worth more

Our products are exclusively designed, molded & handcrafted in-house, to create unique products like no other. Hand-poured in small batches to offer the best quality. Read more
Care Info

UNIQUELY SHAPED PILLAR CANDLES
✧ Place your candle on a tray to catch wax drips.
✧ As these are irregular shaped candles, they can be leaky when burning & may need wick trimming 30 minutes in.
✧ Do not burn for more than 2 hours at a time.
✧ Prior to each use, trim the wick to 1/4 inch.
Candle Safety

Each order comes with a Candle Care card with guidelines to ensure proper use of each type of candle, favour its longevity and, most importantly, offer a safe burning experience.


For more information, please visit the Candle Care page.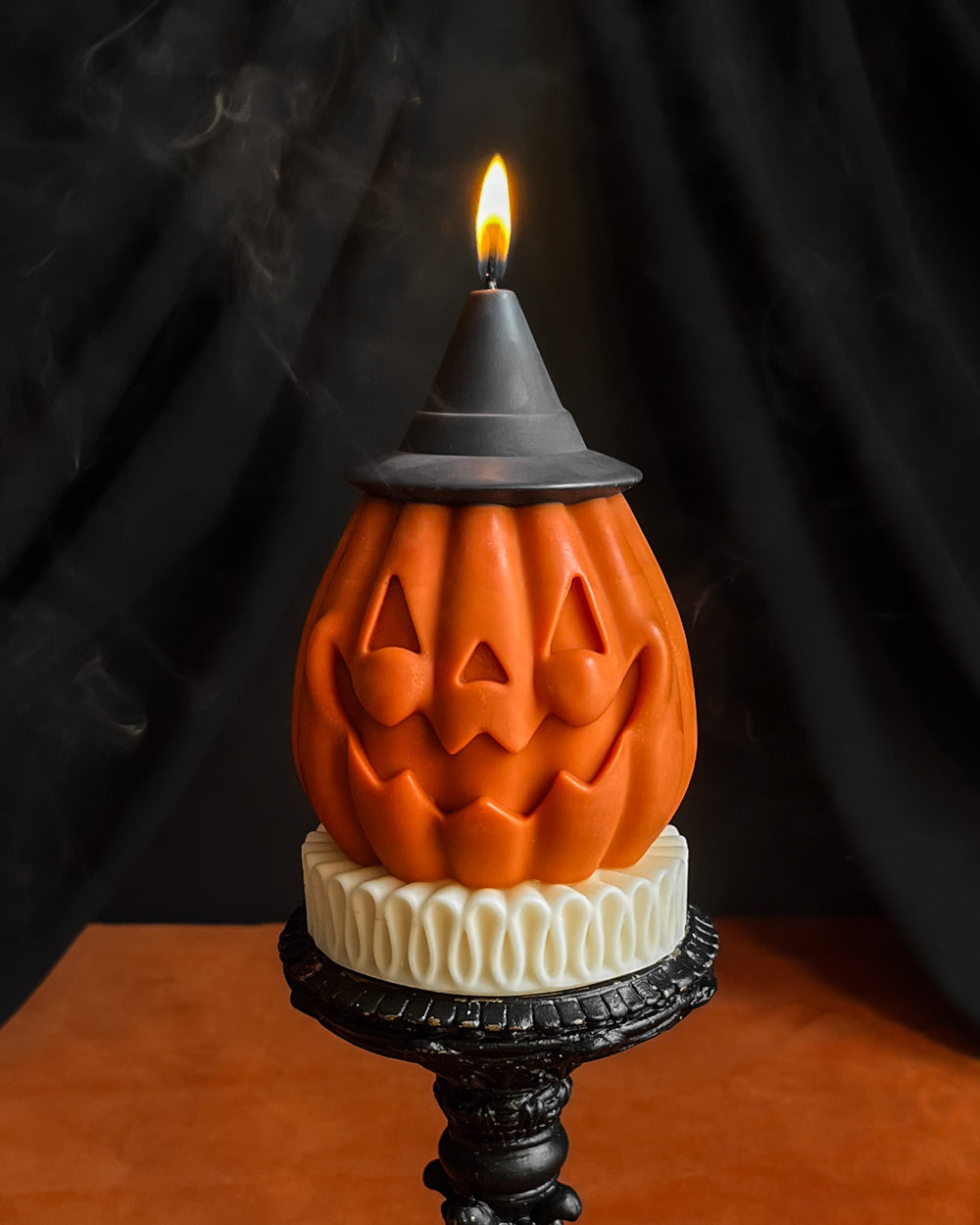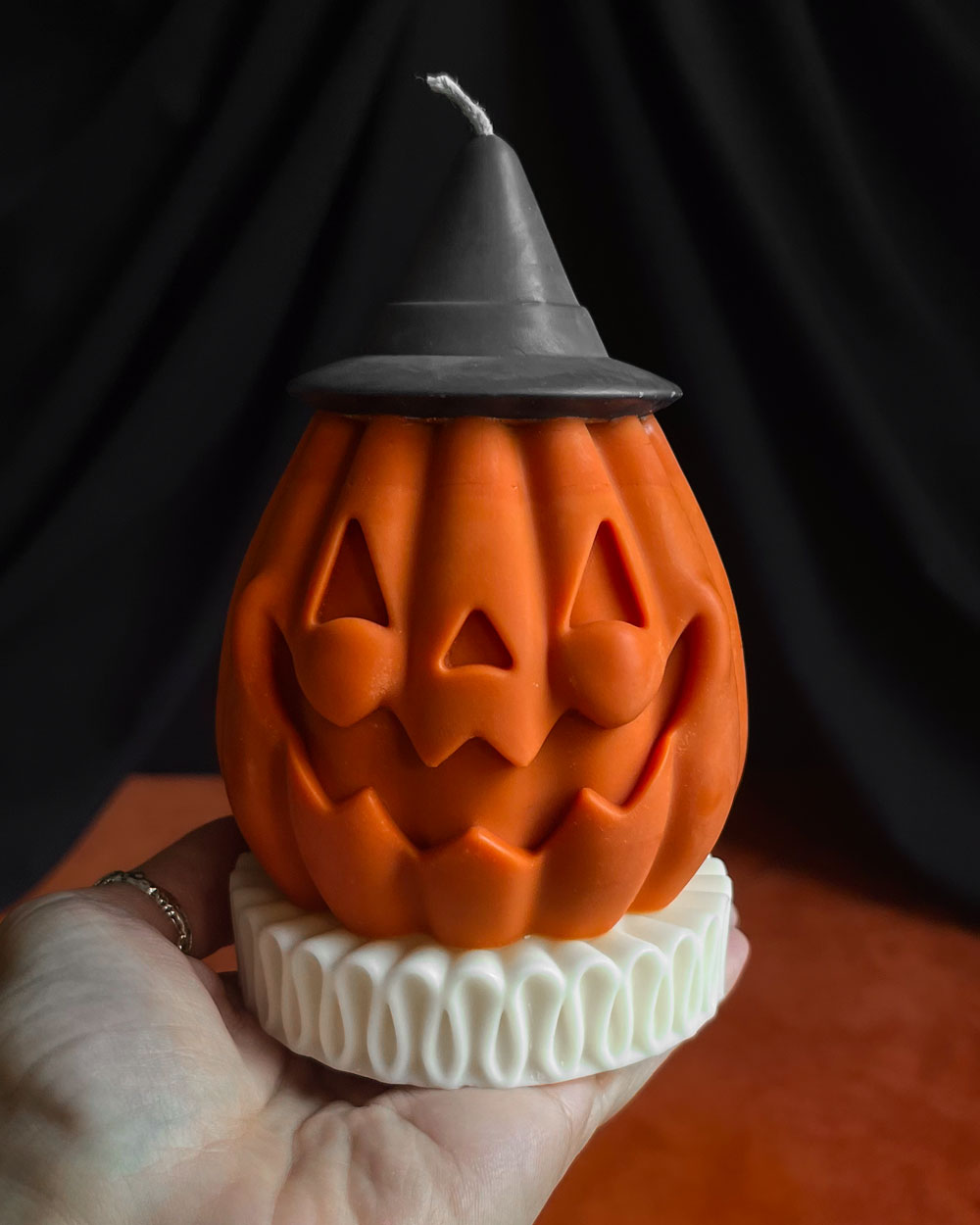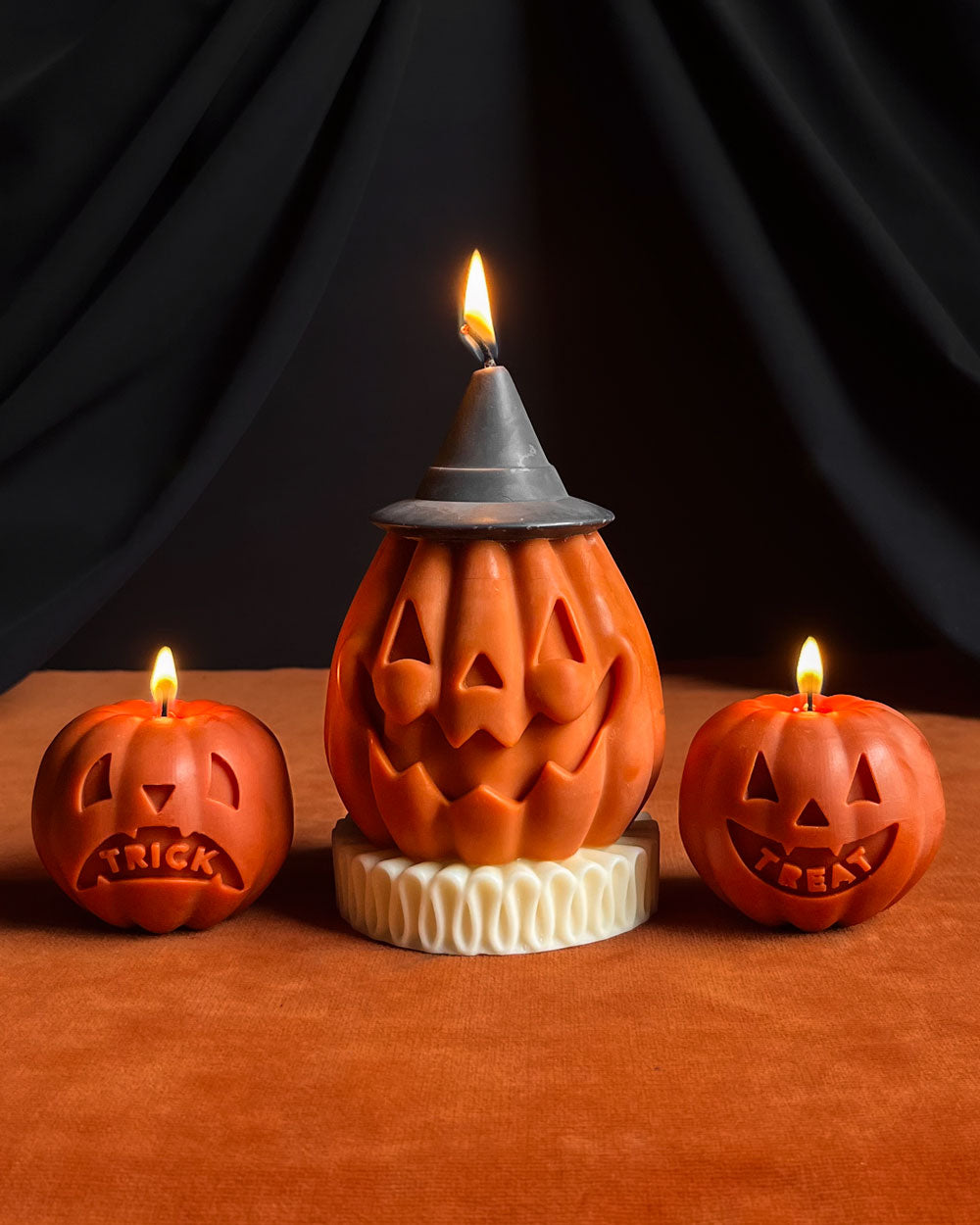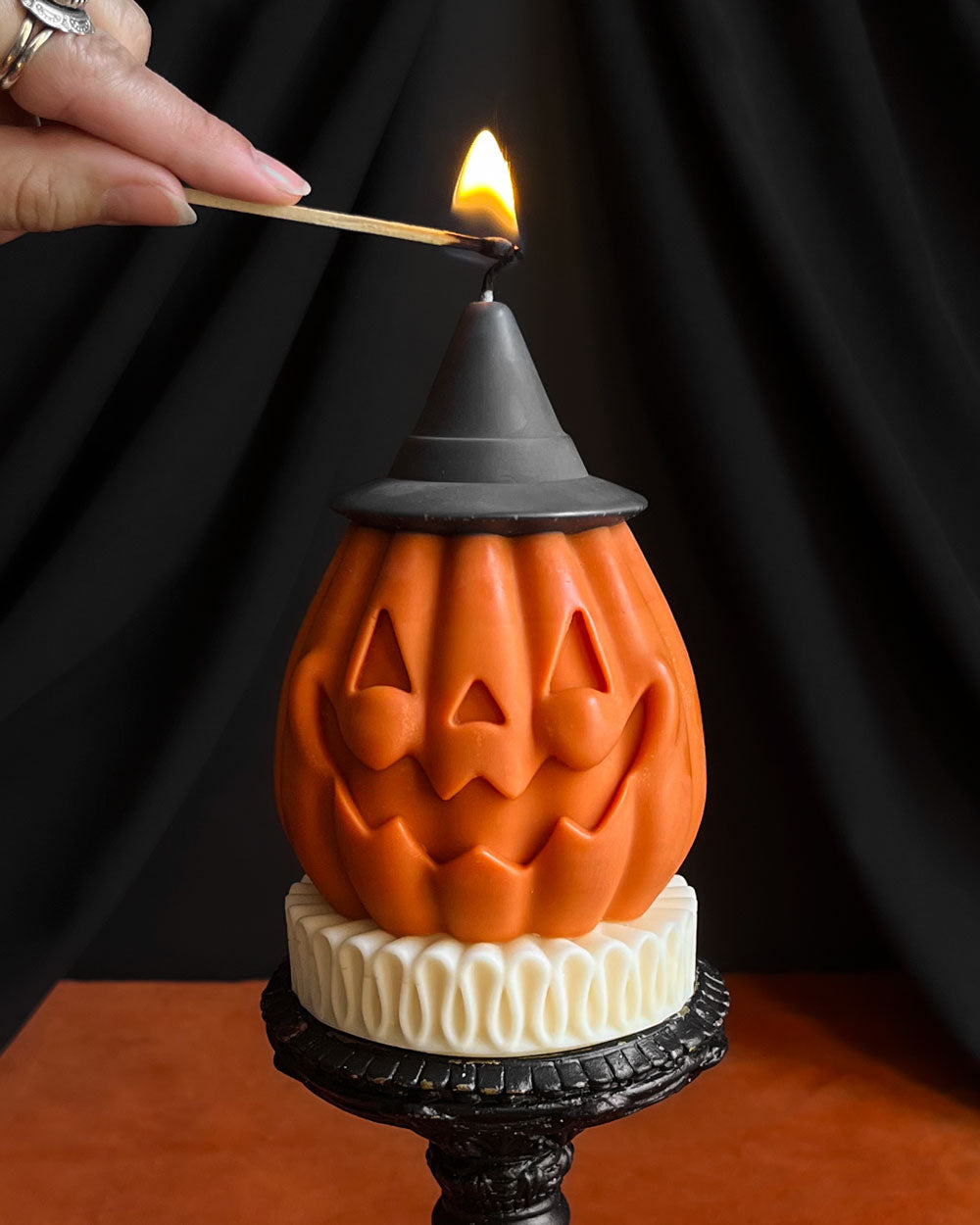 What our customers have to say 🖤
You can win a $50 gift card when sharing your love for a product. One winner is picked at random the 1st of each month!
Spooky!
Reminiscent of the quality of Halloween candles made in days gone by. Really nostalgic and well made.
I'm Flying, Jack!
I received my Carnival Jack candle in perfect condition. It smells wonderful, of course. But more than that, the sculptural details are phenomenal. The candle is so stunning I don't want to burn it! I know candles are meant to be burned but I want to keep this one intact as long as possible for use as a Halloween decoration.
A work of art!
I LOVE this amazing Carnival Jack Candle. He is *stunning.* Beautifully crafted, carefully shipped, and he smells amazing.
Amazing craftsmanship
We bought a few candles last year and then the new pumpkin candle ,top notch and look amazing.
Carnival Jack Candle
The only issue I have with the candle is that it's too beautiful to burn!! 🖤 It is beautifully crafted and has an amazing fall scent. It's the perfect item for my collection, I have no intention of burning it but the scent is very strong in the room that I have it in, even without lighting it. I will be ordering more for display purposes 🖤
This is the best ! Best ! I love it so much !!!!! !!! !!! 🥰🥰🥰
Smelll soooooo good ! I wish they made a candle for every holiday, especially day of the dead !!!