Coffin Snapbar ~ Incense, Earth, Musk (At Rest)
Regular price
Sale price
$9.00
Unit price
per
Snap a piece off your Coffin snapbar and watch as each piece melts, revealing its mica shimmer & releasing its entrancing fragrance!

Each Coffin Snapbar delivers up to 45 hours of fragrance.  
Scent profile :
At Rest is our best-selling fragrance and evokes the atmosphere of high ceiling cathedrals & lighting incense. Its earthy and soft notes of Incense, Champa and a hint of Musk, holds a calming & mysterious effect.
Handmade with :
✺ Soy wax
✺ Phthalate-Free Fragrance
✺ Candle dye
✺ Our handmade molds


A Graveyard Wanders original design.
Why our candles are worth more

Our products are exclusively designed, molded & handcrafted in-house, to create unique products like no other. Hand-poured in small batches to offer the best quality. Read more
Care Info

Making the most of your wax melts ~

✺ 2 to 3 hours at a time is enough to produce a wonderful fragrance in your home.
✺ Ceramic wax burners are recommended
✺ Do not burn for more than 3 hours at a time.
✺ Use until the scent has faded.

Packaged in clear compostable bags
Weight ~ 45g per bar
Candle Safety

Each order comes with a Candle Care card with guidelines to ensure proper use of each type of candle, favour its longevity and, most importantly, offer a safe burning experience.


For more information, please visit the Candle Care page.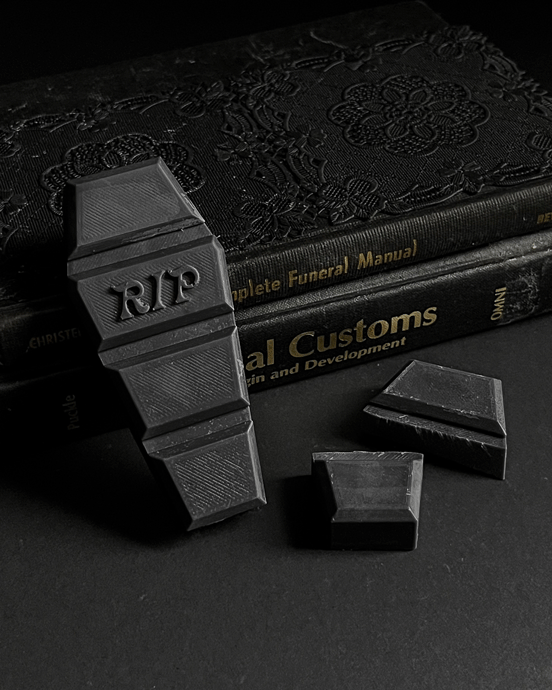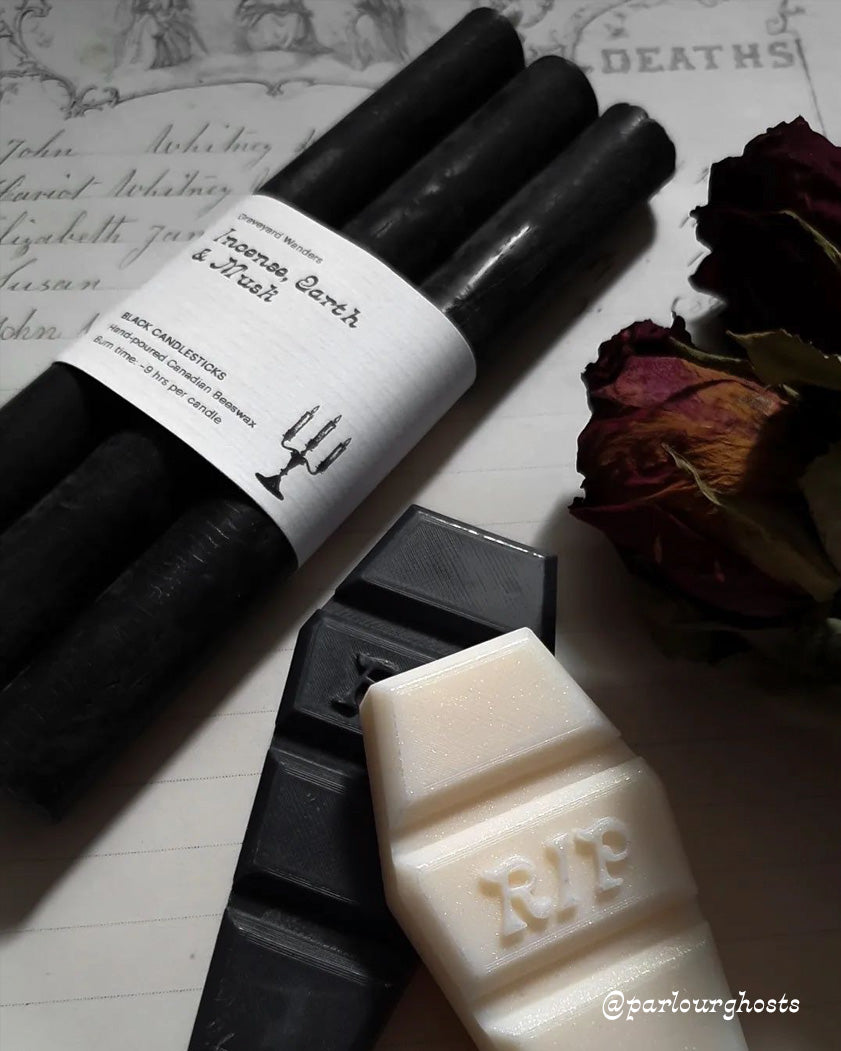 What our customers have to say 🖤
You can win a $50 gift card when sharing your love for a product. One winner is picked at random the 1st of each month!
2DIE4
This scent is my all time favorite. just love how it makes my nook that much more peaceful. I even wear it as a perfume and gets compliments galore at work! Please NEVER let this scent die 🖤🖤🖤
So good!
Makes my whole apartment smell great!
Coffin Snapbar
I don't know how these wax melts smell so amazing! Great quality with sinfully delicious scents. Thank you 🖤
Coffin snapbar
Burning this one tonight! Want it to last forever as smells incredible. Will definitely order again
Coffin Snapbar ~ Incense, Earth, Musk (At Rest)
This is like you're burning incense without having to burn incense. It's crazy and I love it.