Eternal Candle
Regular price
Sale price
$39.00
Unit price
per
Mourning & Honouring the ones we love is one of the most trying things we go through in our lives. This candle is for all the souls roaming this world, living & passed. Never forgotten. Eternal.
Experience its beauty inspired by urns, ornate trims of cemetery gates & bats, symbolizing death and rebirth. 


Handmade with :
✺ Soy wax
✺ Cotton Braided Wick
✺ Phthalate-Free Fragrance
✺ Candle Dye
✺ Our handmade molds

Scent profile :
Its aroma is reminiscent of a return to earth, ashes & how sweet life really is. Our Afterlife fragrance is a haunting blend of Smoke, Cedar wood and a touch of rich Cocoa. 

Dimensions :

2.75 in Width x 4 in Height

A Graveyard Wanders original design.
Natural frosting on candles :
Soy & Beeswax develop a frosty layer called Blooming. This is the nature of pure and natural wax & ensures you're getting the real thing! It does not affect the burn ability or fragrance of the candle & will be more apparent on coloured candles.
Care Info

UNIQUELY SHAPED PILLAR CANDLES
✧ Place your candle on a tray to catch wax drips.
✧ As these are irregular shaped candles, they can be leaky when burning & may need wick trimming 30 minutes in.
✧ Do not burn for more than 2 hours at a time.
✧ Prior to each use, trim the wick to 1/4 inch.
Candle Safety

Each order comes with a Candle Care card with guidelines to ensure proper use of each type of candle, favour its longevity and, most importantly, offer a safe burning experience.


For more information, please visit the Candle Care page.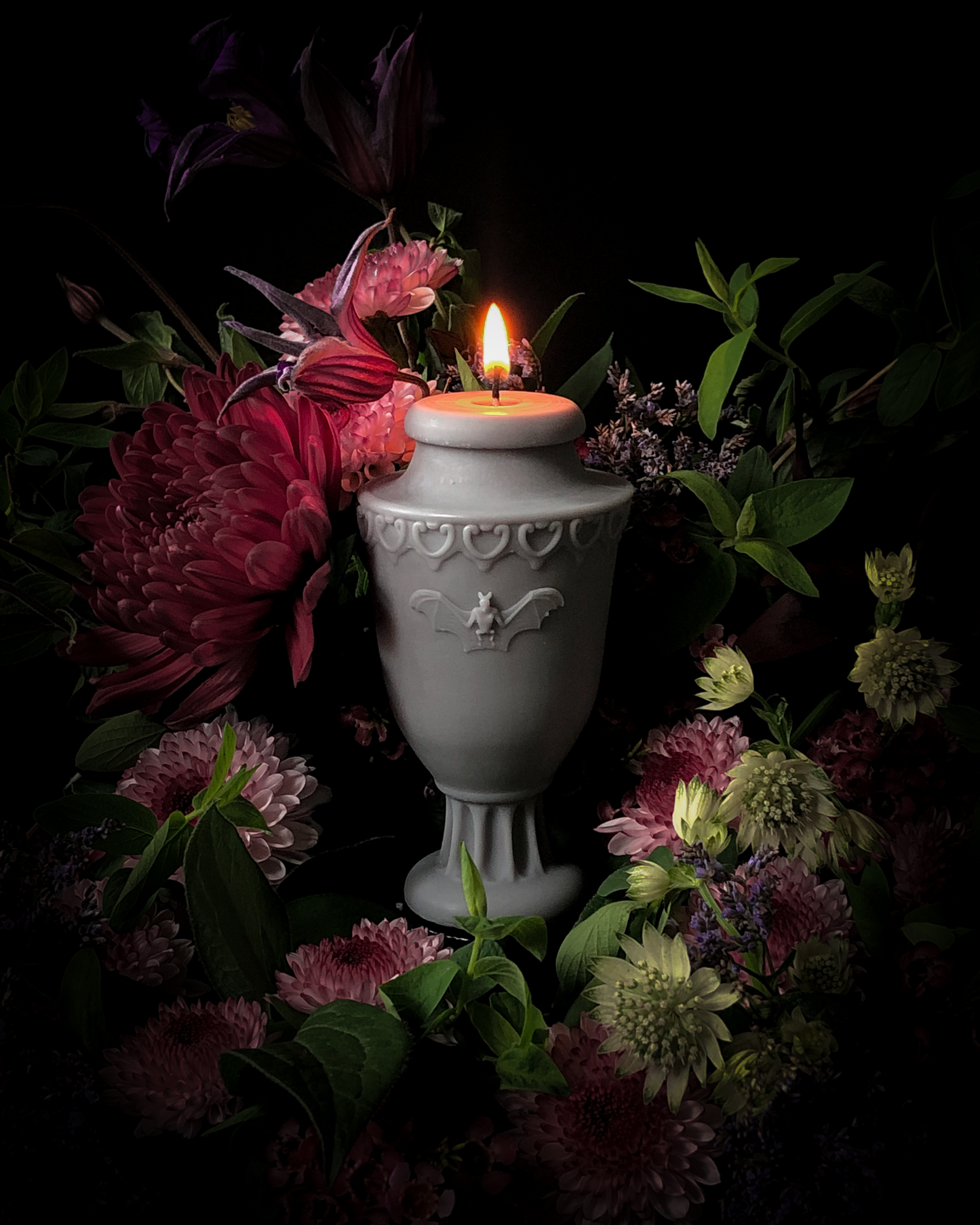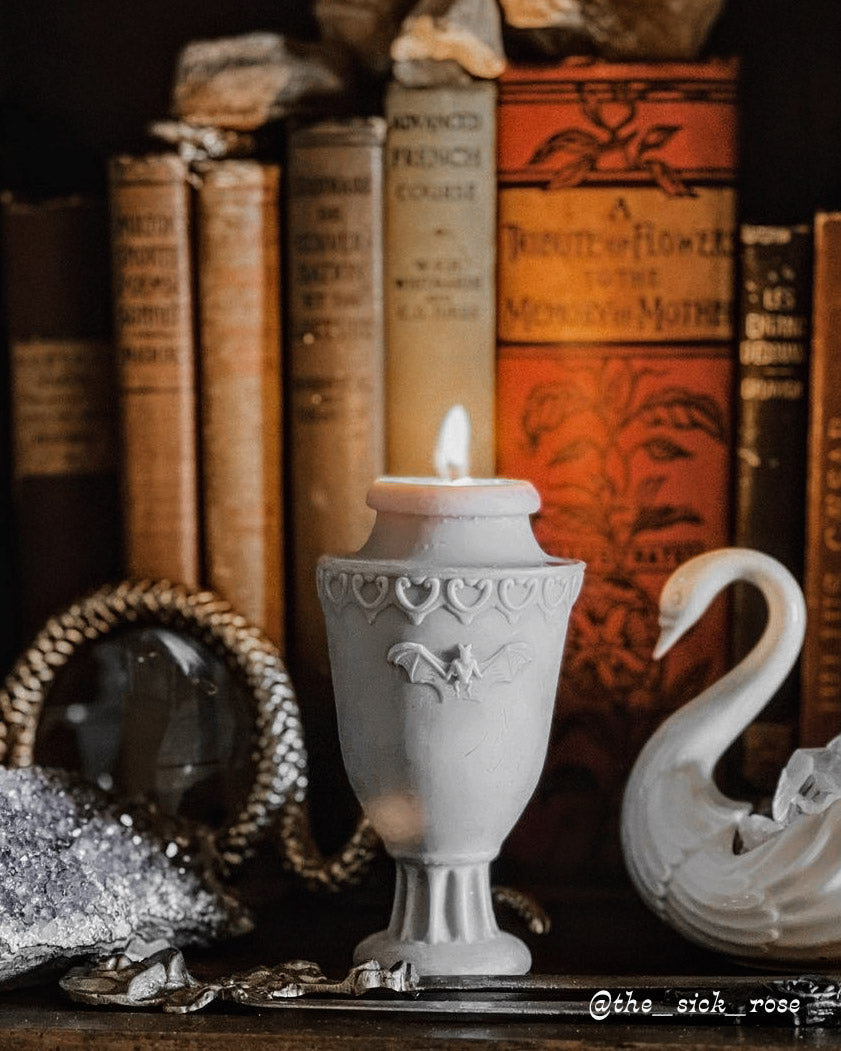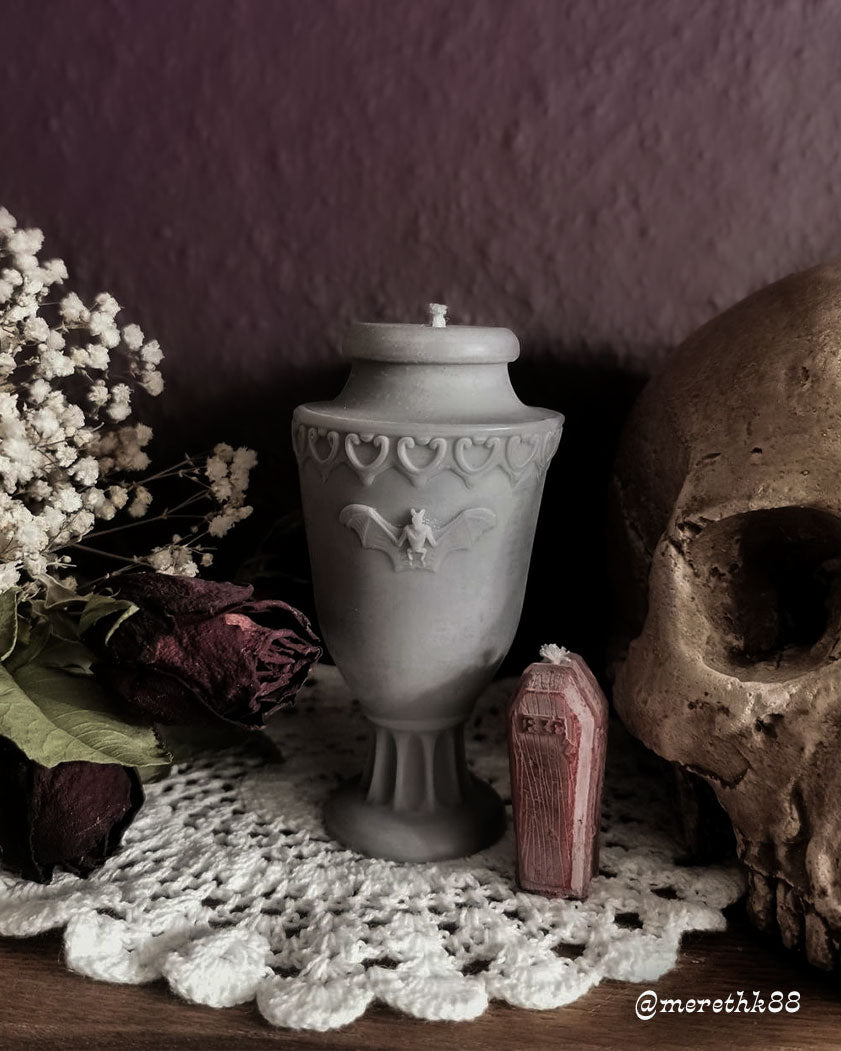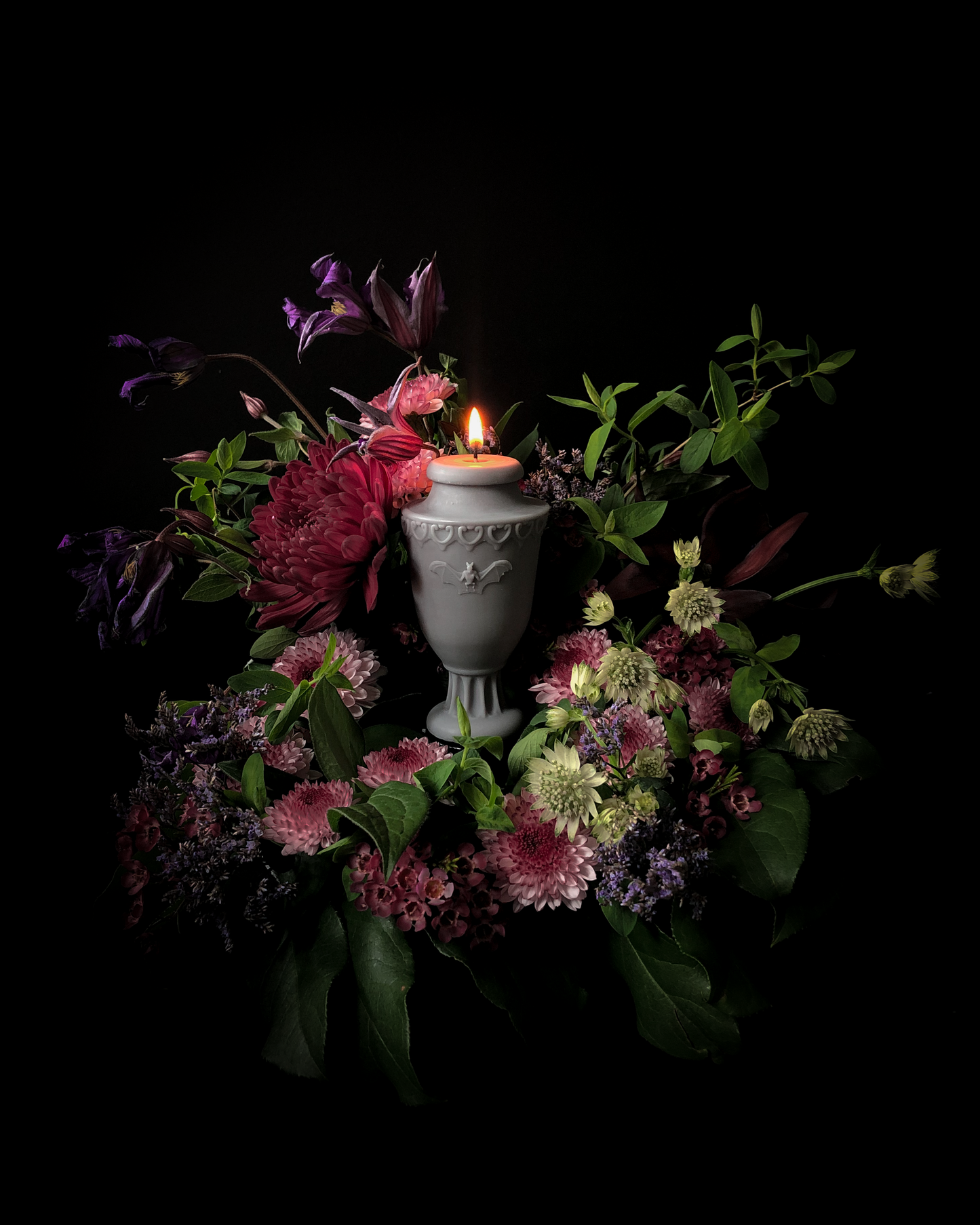 What our customers have to say 🖤
You can win a $50 gift card when sharing your love for a product. One winner is picked at random the 1st of each month!
Eternal
Purchased to have beside my Mothers ashes. Lovely scent. I haven't used it yet but glad it is long lasting.
Eternal candle
So beautifully made. My most recent edition to my small collection of candles and definitely did not disappoint. So lovely
This candle is so beautiful, I don't want to light it. It smells amazing. If you're thinking about it, definitely buy it! 🦇
Beautiful
I've bought a few candles but this one might be my favorite. It's not only beautiful but the smell is divine! I don't even know how to describe it but it might be the best candle I've ever smelled- EVER. I am obsessed.
Smells like a funeral in church
Ths candle looks wonderful and has a fabulous fragrance that even someone really sensitive to smells like me can enjoy! Thanks GW for being so amazing!
It's beautiful
This was a beautifully crafted candle. I love it's design and it's scent. So much so that I do want to purchase another and just keep it as an ornamental piece because it's much too beautiful to burn.
I also loved how it left such a beautiful aroma in my living area. So very happy thank you and will purchase again.
Would definitely love one double it's size, again not to burn but just to have on my gothic mantle 🖤