Lilac ~ Taper Candles
Regular price
Sale price
$19.00
Unit price
per
Limited edition lilac colours set of 3 taper candles
Scent profile :
Crisp • Lush
Reminiscent of stepping into a rainforest & a breath of crisp air once a storm has passed. Revive your soul with this powerfully evocative blend of fresh rain, decaying plants, ripe melon and woodsy musk.


Handmade with :
✺ Canadian Beeswax from a small family farm
✺ Cotton Braided Wick
✺ Phthalate-Free Fragrance
✺ Candle Dye
✺ Our handmade molds
Burn time :
Approximately 9 hours per candle
Natural frosting on candles :
Soy & Beeswax develop a frosty layer called Blooming. This is the nature of pure and natural wax & ensures you're getting the real thing! It does not affect the burn ability or fragrance of the candle & will be more apparent on coloured candles.
Why our candles are worth more

Our products are exclusively designed, molded & handcrafted in-house, to create unique products like no other. Hand-poured in small batches to offer the best quality. Read more
Care Info

CANDLESTICKS
✧ For little to no dripping, never trim the wick.
✧ To achieve a lot of dripping*, trim the wick to 1/4 inch.
*This will cause your candle to burn faster.
Candle Safety

Each order comes with a Candle Care card with guidelines to ensure proper use of each type of candle, favour its longevity and, most importantly, offer a safe burning experience.


For more information, please visit the Candle Care page.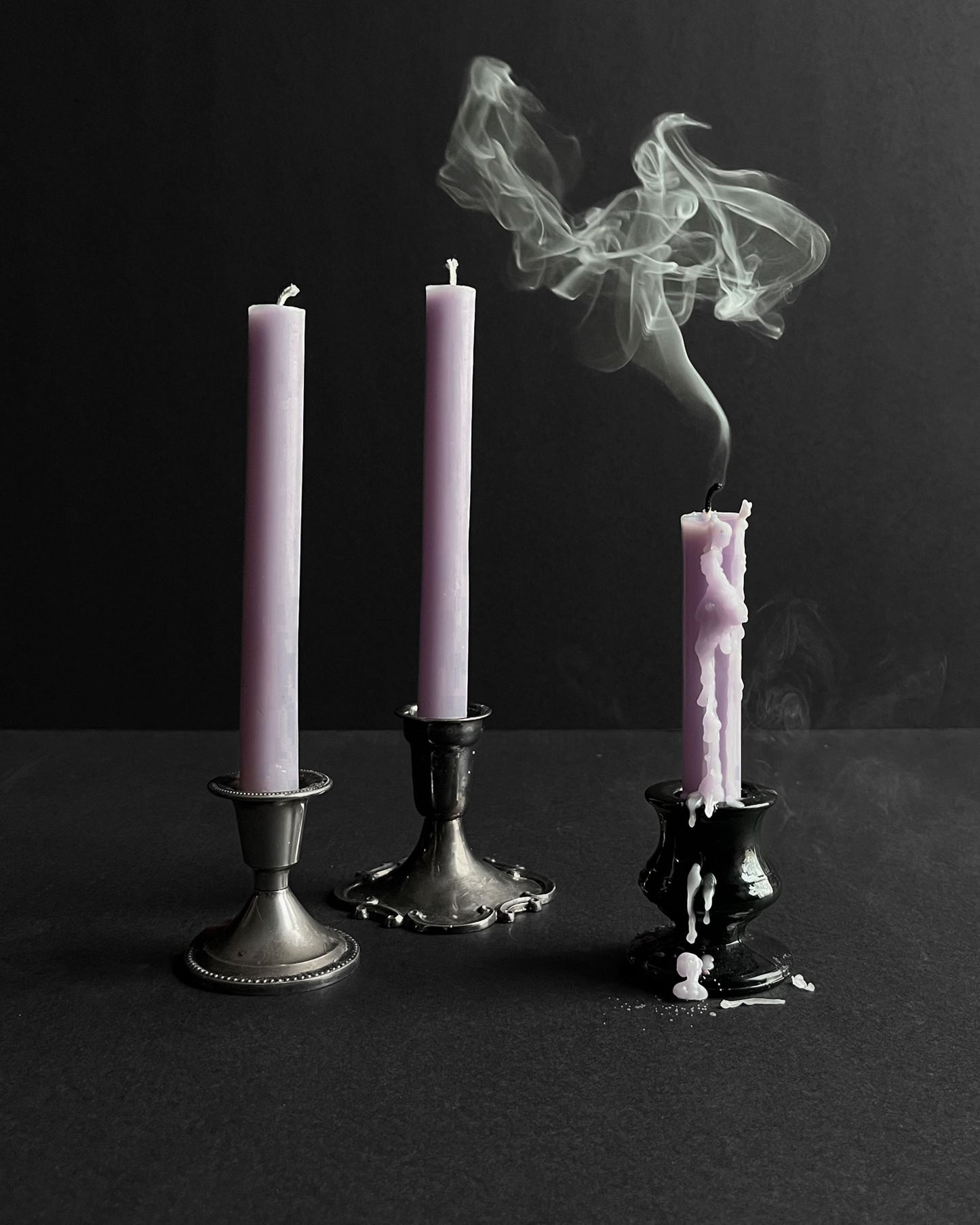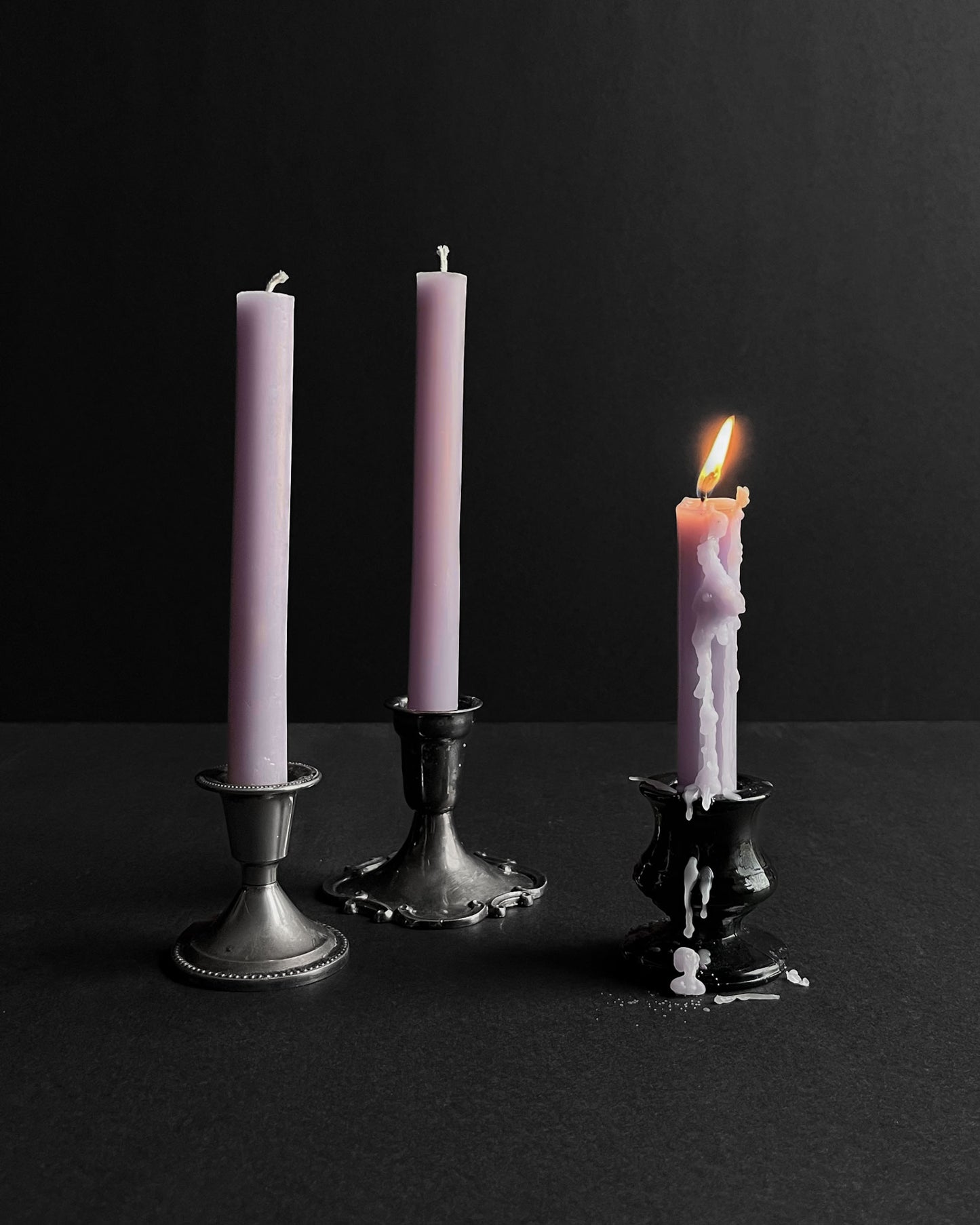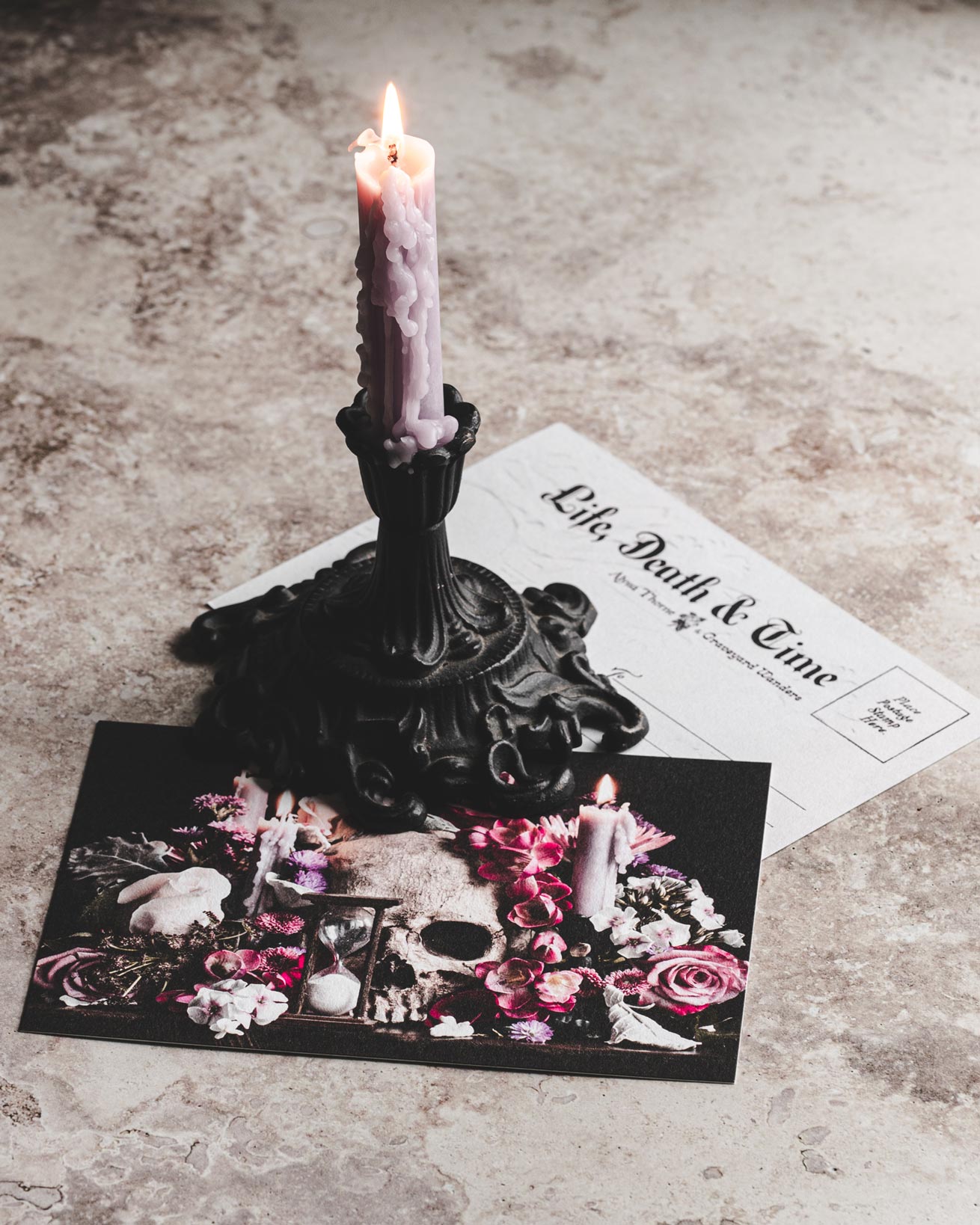 What our customers have to say 🖤
You can win a $50 gift card when sharing your love for a product. One winner is picked at random the 1st of each month!
Gorgeous lilac candles!
These are beautiful candles! Perfect for spring and summer. And they smell lovely!