Sacred Heart Candle
Regular price
Sale price
$39.00
Unit price
per
The Blood, Sweat & Tears you put into all that you do, is a testament to who you are. This candle is dedicated to honouring your emotions. We all breathe and bleed the same.
Handmade with :
✺ Soy wax
✺ Cotton Braided Wick
✺ Phthalate-Free Fragrance
✺ Candle Dye
✺ Our handmade molds
Scent profile :
Fruit of the Gloom fragrance. It holds a bittersweet fragrance of Succulent Black Cherries, Almond, Orange & rich Sandalwood.


Dimensions :

2.75 in Width x 4 in Height

A Graveyard Wanders original design.
Natural frosting on candles :
Soy & Beeswax develop a frosty layer called Blooming. This is the nature of pure and natural wax & ensures you're getting the real thing! It does not affect the burn ability or fragrance of the candle & will be more apparent on coloured candles.
Care Info

UNIQUELY SHAPED PILLAR CANDLES
✧ Place your candle on a tray to catch wax drips.
✧ As these are irregular shaped candles, they can be leaky when burning & may need wick trimming 30 minutes in.
✧ Do not burn for more than 2 hours at a time.
✧ Prior to each use, trim the wick to 1/4 inch.
Candle Safety

Each order comes with a Candle Care card with guidelines to ensure proper use of each type of candle, favour its longevity and, most importantly, offer a safe burning experience.


For more information, please visit the Candle Care page.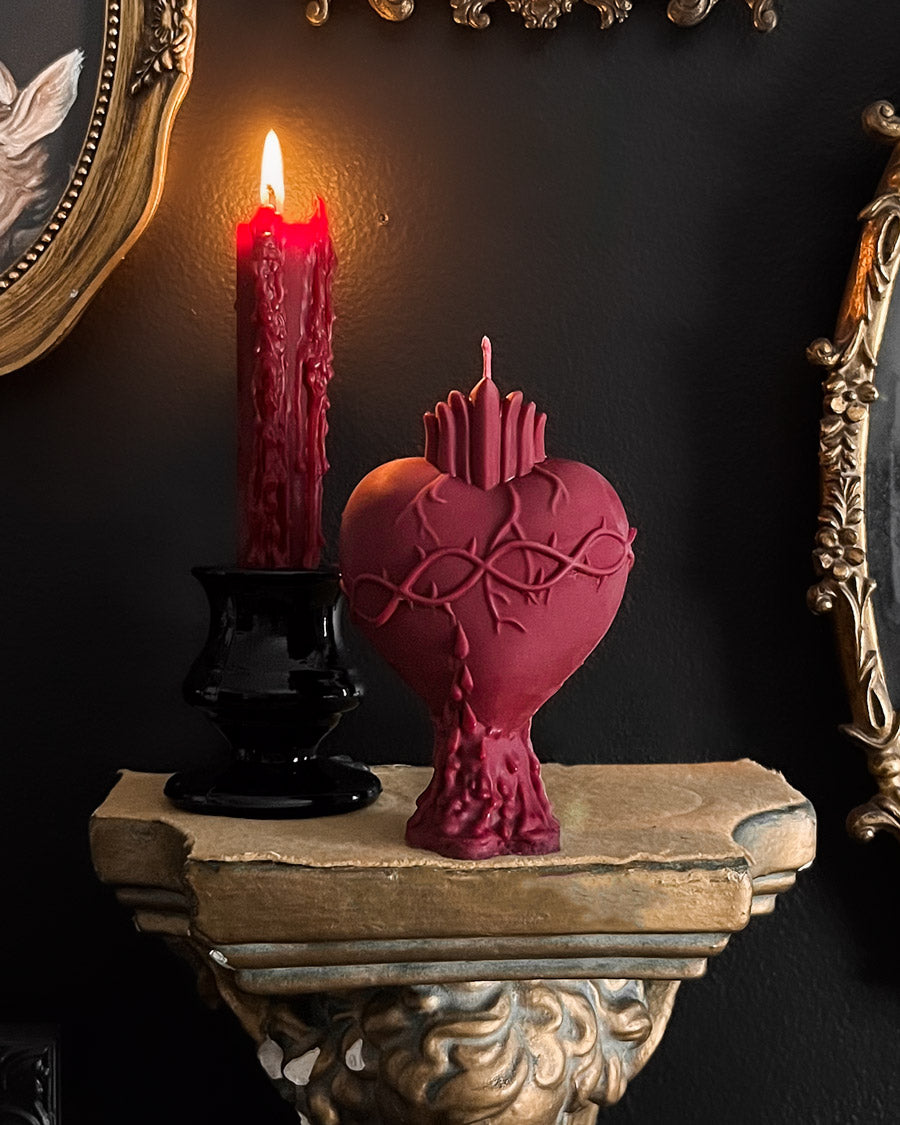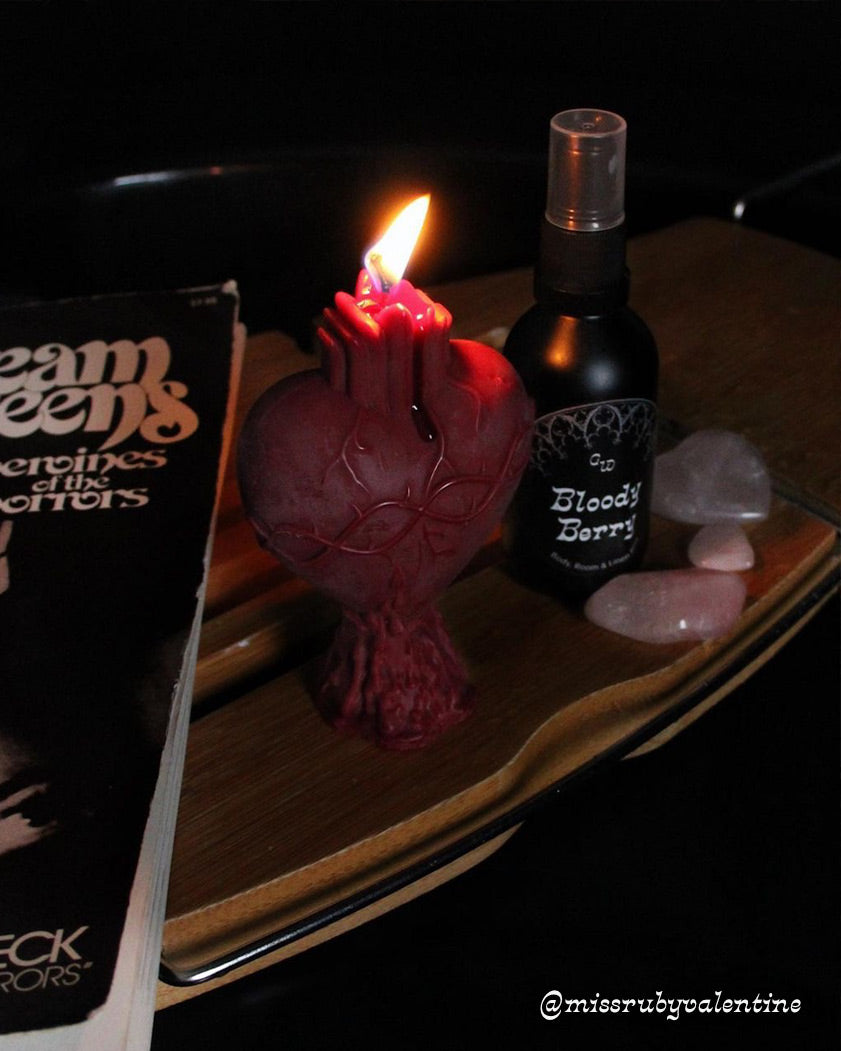 What our customers have to say 🖤
You can win a $50 gift card when sharing your love for a product. One winner is picked at random the 1st of each month!
Used it more than my wife
I had got this as a gift for my wife but the scent was more my profile. Loved this candle and used every last drop
So Beautiful
I am obsessed with this candle!! I have it on my bookshelf as decor because I can't bring myself to burn it down even though it smells so good!
Beautiful
This is my first of two purchases from GW for the same friend. She has loved the style and scent of both. She is hesitant to burn them because they are just so gorgeous. It was a bit smaller than I anticipated but that was my fault for not paying attention to the dimensions listed.
Bloody Divine
From the blood-red colored wax to the divine drip, this Sacred Heart was just what I needed. My mom recently passed from cancer and this brought me great comfort; I set the Sacred Heart right next to a picture of my mother. I was so fascinated by it I stood up the whole time watching it melt. Definitely buying another one!