Deep Red ~ Taper Candles
Regular price
Sale price
$21.00
Unit price
per
Handmade with :
✺ Canadian Beeswax from a small family farm
✺ Cotton Braided Wick
✺ Phthalate-Free Fragrance
✺ Candle Dye
✺ Our handmade molds, giving them a rustic look
Fragrance :
✺ Bloody Berry: Scented with the aroma of ripe Black Raspberries, juicy Strawberries & Vanilla Sugar.

Burn time :
✺ Approximately 9 hours per candle
Natural frosting on candles :
Soy & Beeswax develop a frosty layer called Blooming. This is the nature of pure and natural wax & ensures you're getting the real thing! It does not affect the burn ability or fragrance of the candle & will be more apparent on coloured candles.
Care Info

CANDLESTICKS
✧ For little to no dripping, never trim the wick.
✧ To achieve a lot of dripping*, trim the wick to 1/4 inch.
*This will cause your candle to burn faster.
Candle Safety

Each order comes with a Candle Care card with guidelines to ensure proper use of each type of candle, favour its longevity and, most importantly, offer a safe burning experience.


For more information, please visit the Candle Care page.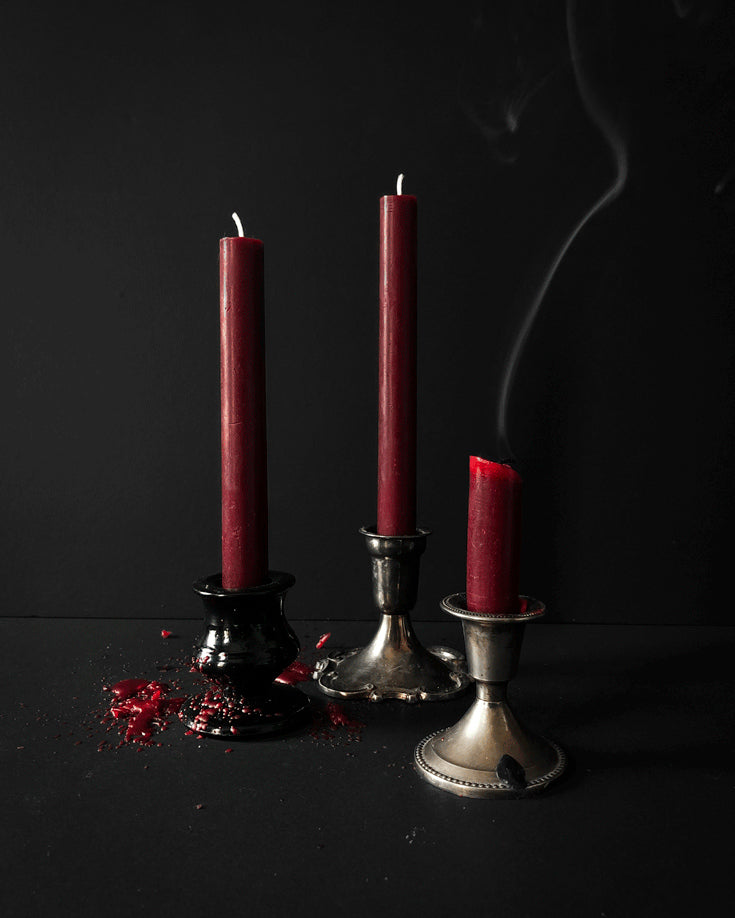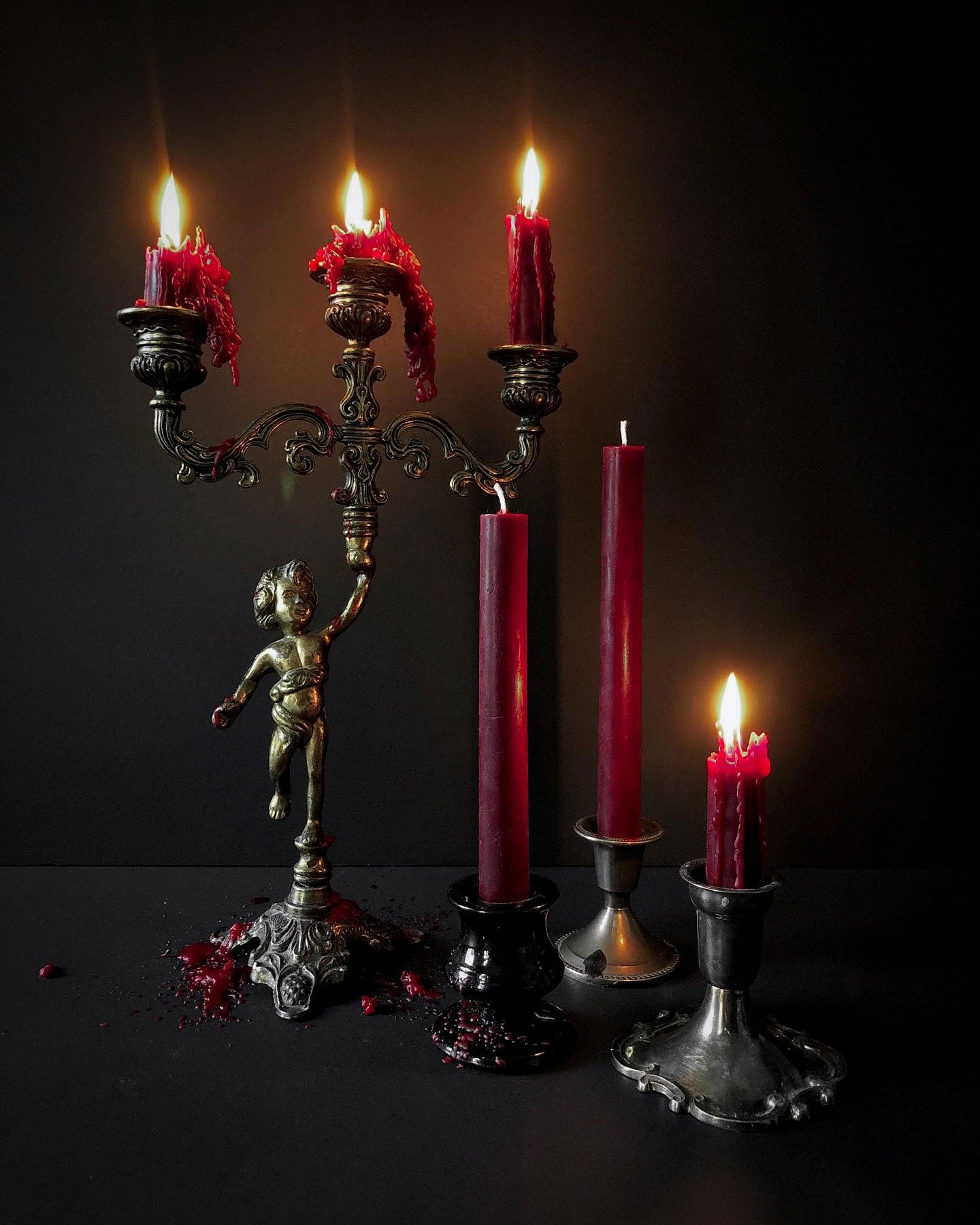 What our customers have to say 🖤
You can win a $50 gift card when sharing your love for a product. One winner is picked at random the 1st of each month!
Beautiful product. Arrived on time with beautiful
Packaging.
obsessed!
When I tell you i'm obsessed with these candles I MEAN IT!! I almost want to eat them because they smell so good! The berry scent is sweet but not too sweet, and the color of the wax is perfect for my moody decor. A must have!
These candles are a beautiful addition to my bookshop! They're stunning and they smell so incredible. Will be ordering these again and more!
Awesome candles
Ordered 2 sets of candles and received both in ~2 weeks! smells awesome for any spooky ambience. Had a little delivery problems but the peoples responsible took great care to fix everything in less than a day. Great services and products!!!
LOVE!
The scent on these are AMAZING...unlike anything I have ever smelled. They burn well and I love the dark red color! I will keep buying these for sure!
Bloody Berry
I love the color of these candles and the scent is amazing. I will be buying more.