Moss Green ~ Taper Candles
Regular price
Sale price
$21.00
Unit price
per
Handmade with :
✺ 
Canadian Beeswax from a small family farm
✺ 
Cotton Braided Wick
✺ 
Phthalate-Free Fragrance
✺ Candle Dye
✺ Our handmade molds, giving them a rustic look
Fragrance :
✺ Afterlife Fragrance. Haunting aroma of Smoke, Cedarwood and rich Cocoa.
Burn time :
✺ Approximately 9 hours per candle
Natural frosting on candles :
Soy & Beeswax develop a frosty layer called Blooming. This is the nature of pure and natural wax & ensures you're getting the real thing! It does not affect the burn ability or fragrance of the candle & will be more apparent on coloured candles.
Care Info

CANDLESTICKS
✧ For little to no dripping, never trim the wick.
✧ To achieve a lot of dripping*, trim the wick to 1/4 inch.
*This will cause your candle to burn faster.
Candle Safety

Each order comes with a Candle Care card with guidelines to ensure proper use of each type of candle, favour its longevity and, most importantly, offer a safe burning experience.


For more information, please visit the Candle Care page.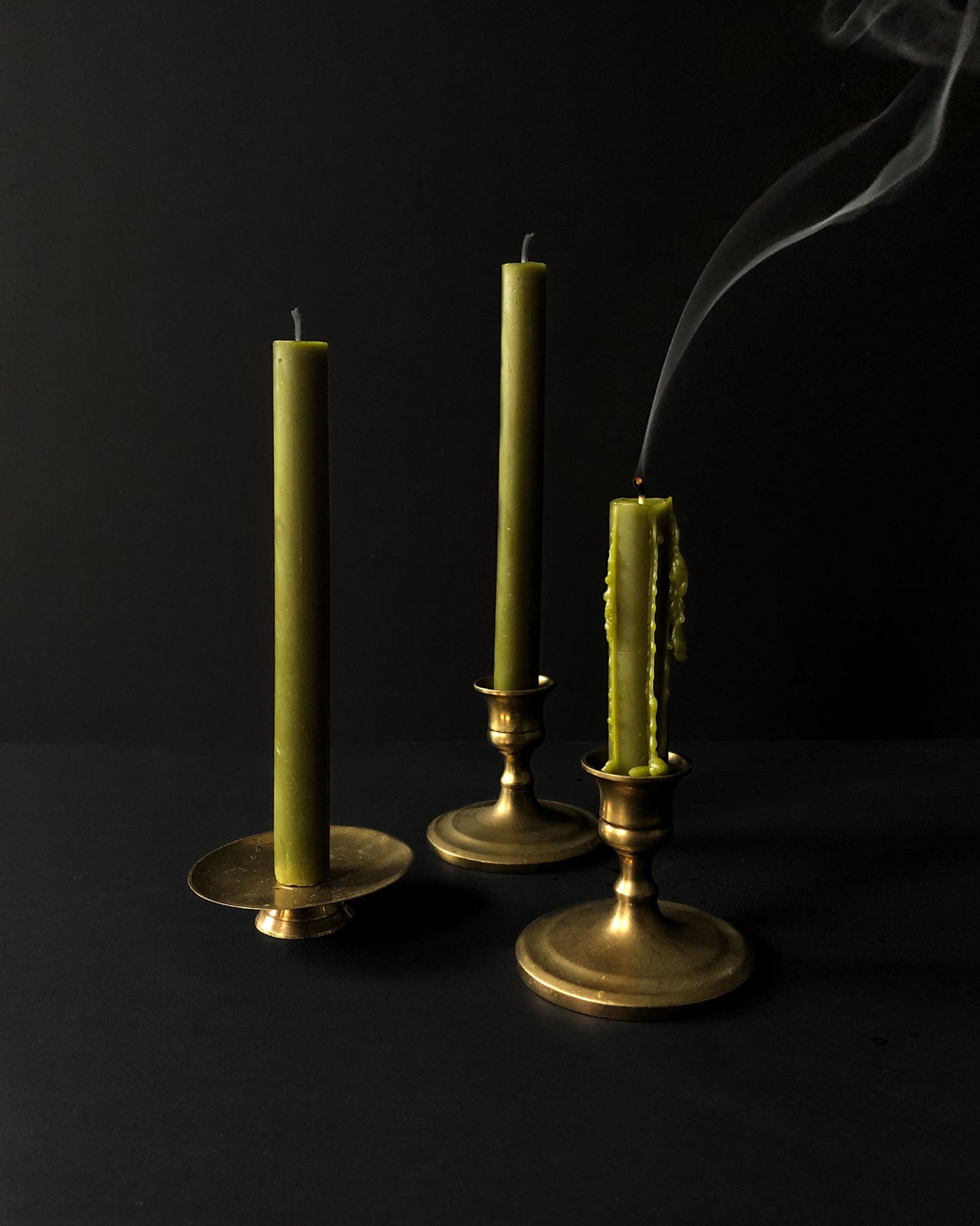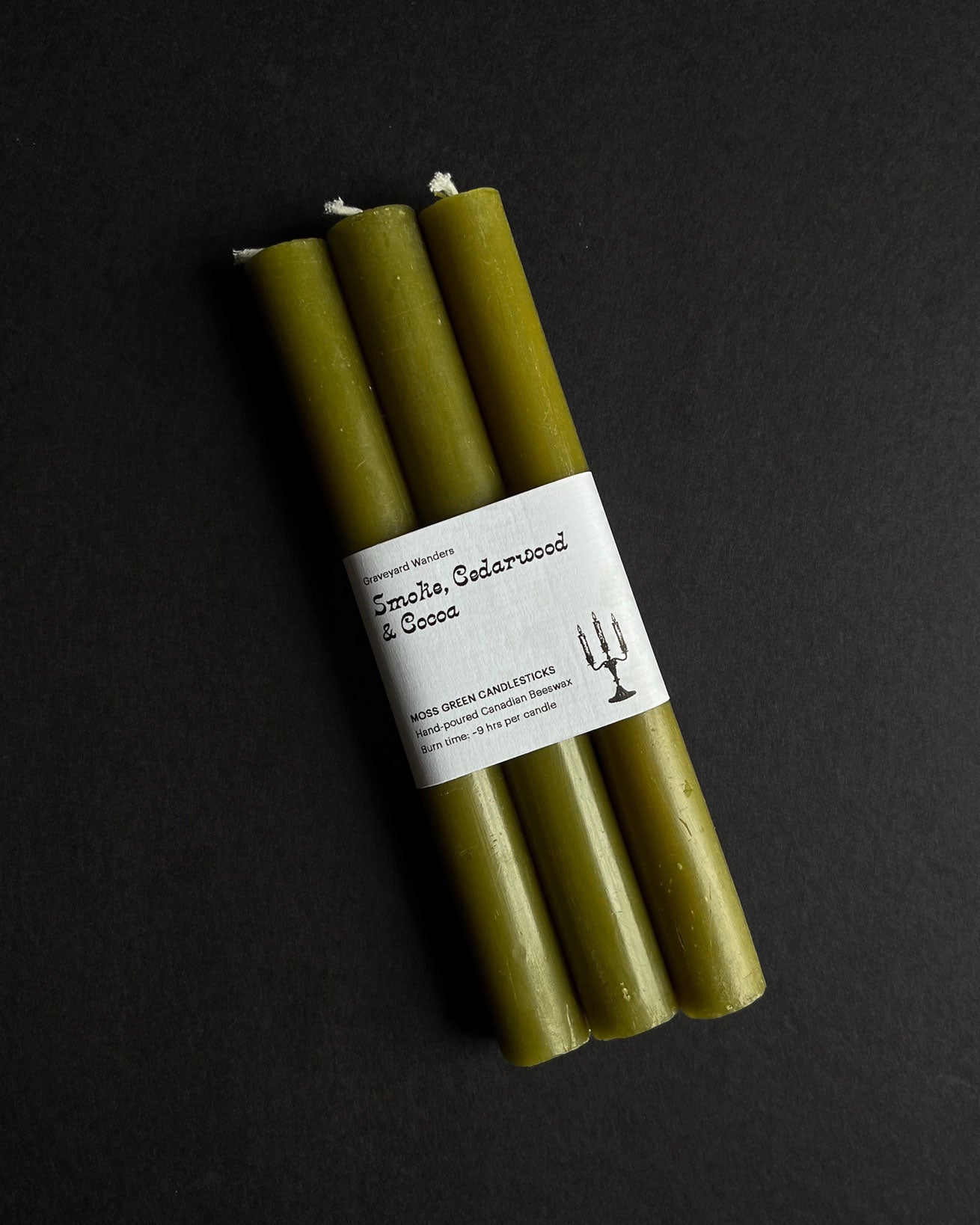 What our customers have to say 🖤
You can win a $50 gift card when sharing your love for a product. One winner is picked at random the 1st of each month!
Beautiful and amazing smell
I bought these on a whim. I didn't know what these would smell like when I ordered and was pleasantly surprised! The aroma reminds me of a cocoa flavoured black tea that I use to enjoy, mixed with a touch of smoke 😍 These are very powerful and The smell will fill a whole room in a matter of minutes. Very good quality and worth your money!
I love these candles! Their scent is earthy and musky without being overbearing and watching the shapes it forms into as it burns is delightful 🖤
The perfect shade of green
It's so difficult to find mods green candlesticks, when I saw these it was love at first sight! Their scent is subtle and perfectly balanced. They burnt beautifully. Will definitely buy again!
This shop is my absolute favorite to by ca...
This shop is my absolute favorite to by candles from (although some I deem to lovely to burn). These are the perfect shade of green and smell beautiful.
The candles look amazing, the smell is div...
The candles look amazing, the smell is divine and the packaging was lovely too
Good lord these smell good. And as per usu...
Good lord these smell good. And as per usual beautifully packaged with a little black ribbon to boot! I'm super stoked on all the tall candles; it's nice to get some classics sometimes!