Sinful Amber ~40hr Candle (Amber & Soft Florals)
Regular price
Sale price
$24.00
Unit price
per
Sinful Amber is like a romantic whisper, brightening even the darkest days with warm amber and sun-kissed forest fruits.
Scent profile :

Warm • Amber
Entrancing & sensuous, it inspires a feeling of confidence with its blend of soft florals, creamy amber & sun-kissed forest fruits. Fresh & lightly sweet, it's sure to captivate your senses, even if you don't typically gravitate towards florals.
Handmade with :

✺ 7oz of Soy wax (Approx. 40 hours burn time)
✺ Cotton Braided Wick
✺ Phthalate-Free Fragrance
✺ Matte Black Tin with Lid
✺ Silver Foil Label with Gothic Arch
Why our candles are worth more

Our products are exclusively designed, molded & handcrafted in-house, to create unique products like no other. Hand-poured in small batches to offer the best quality. Read more
Care Info

CONTAINER CANDLES
✧ Allow for the wax to liquefy evenly across the diameter of the candle for each use (One hour per inch).
✧ Wax has a memory and will burn as far as the initial burn.
✧ Prior to each use, trim the wick to 1/4 inch.
Candle Safety

Each order comes with a Candle Care card with guidelines to ensure proper use of each type of candle, favour its longevity and, most importantly, offer a safe burning experience.


For more information, please visit the Candle Care page.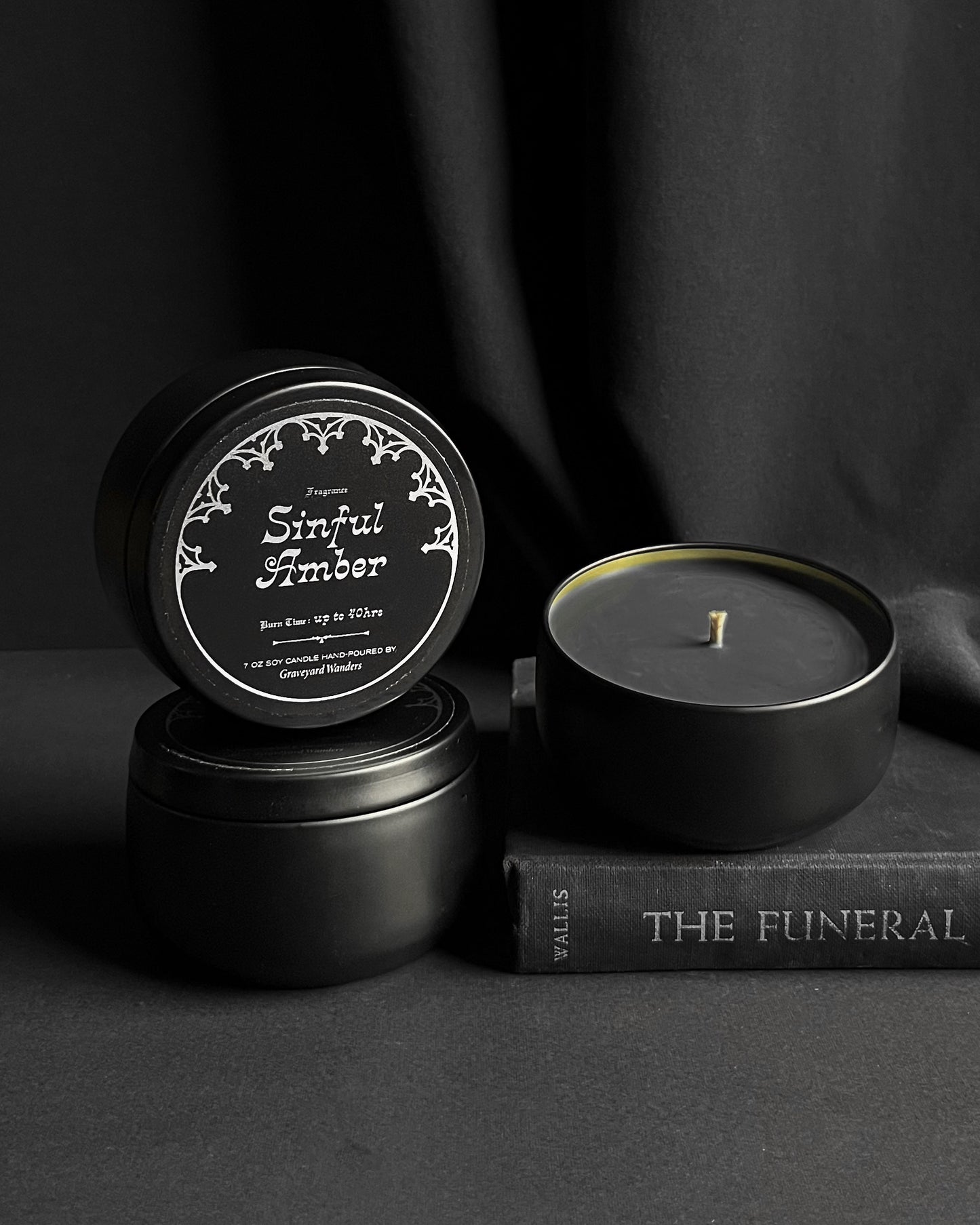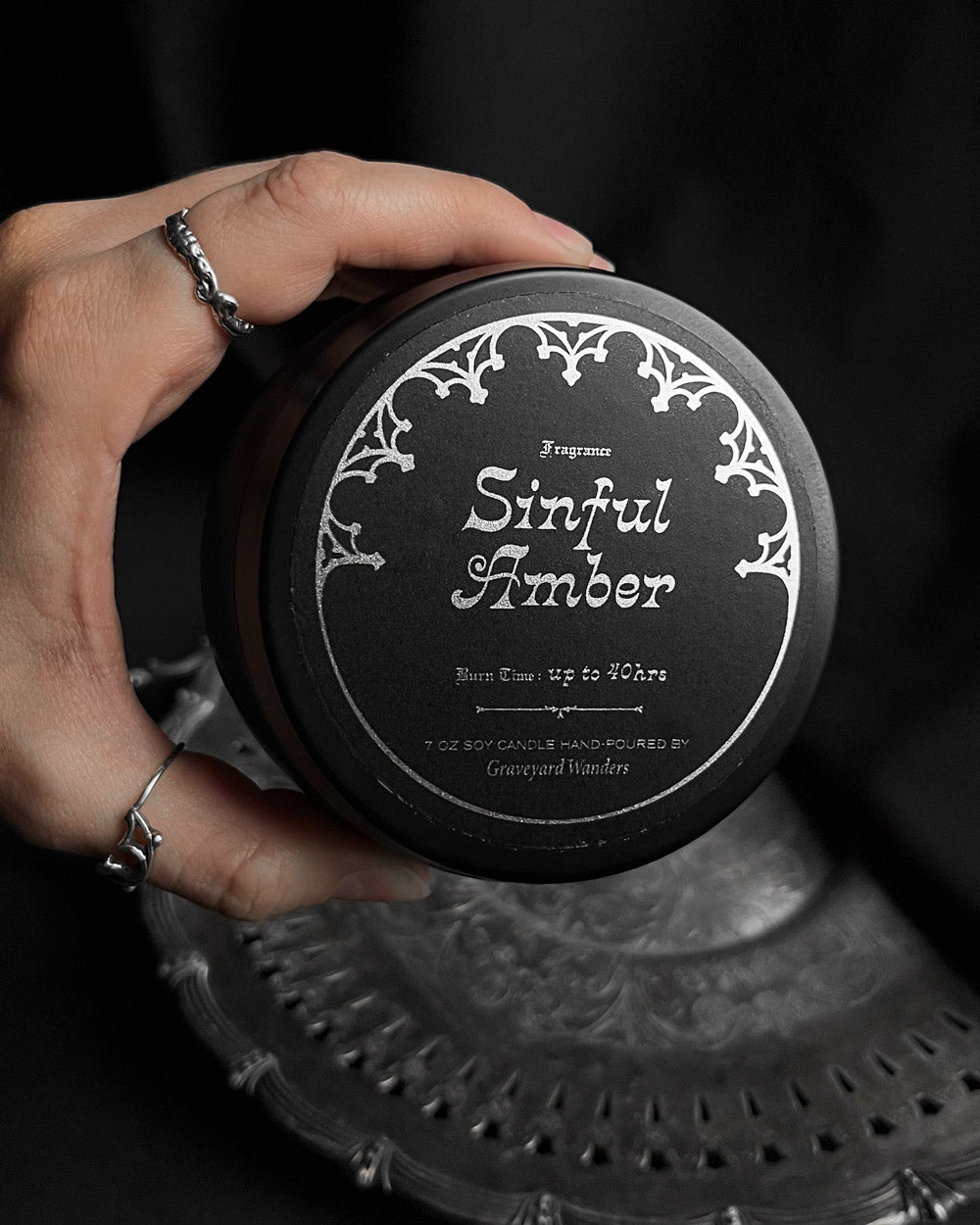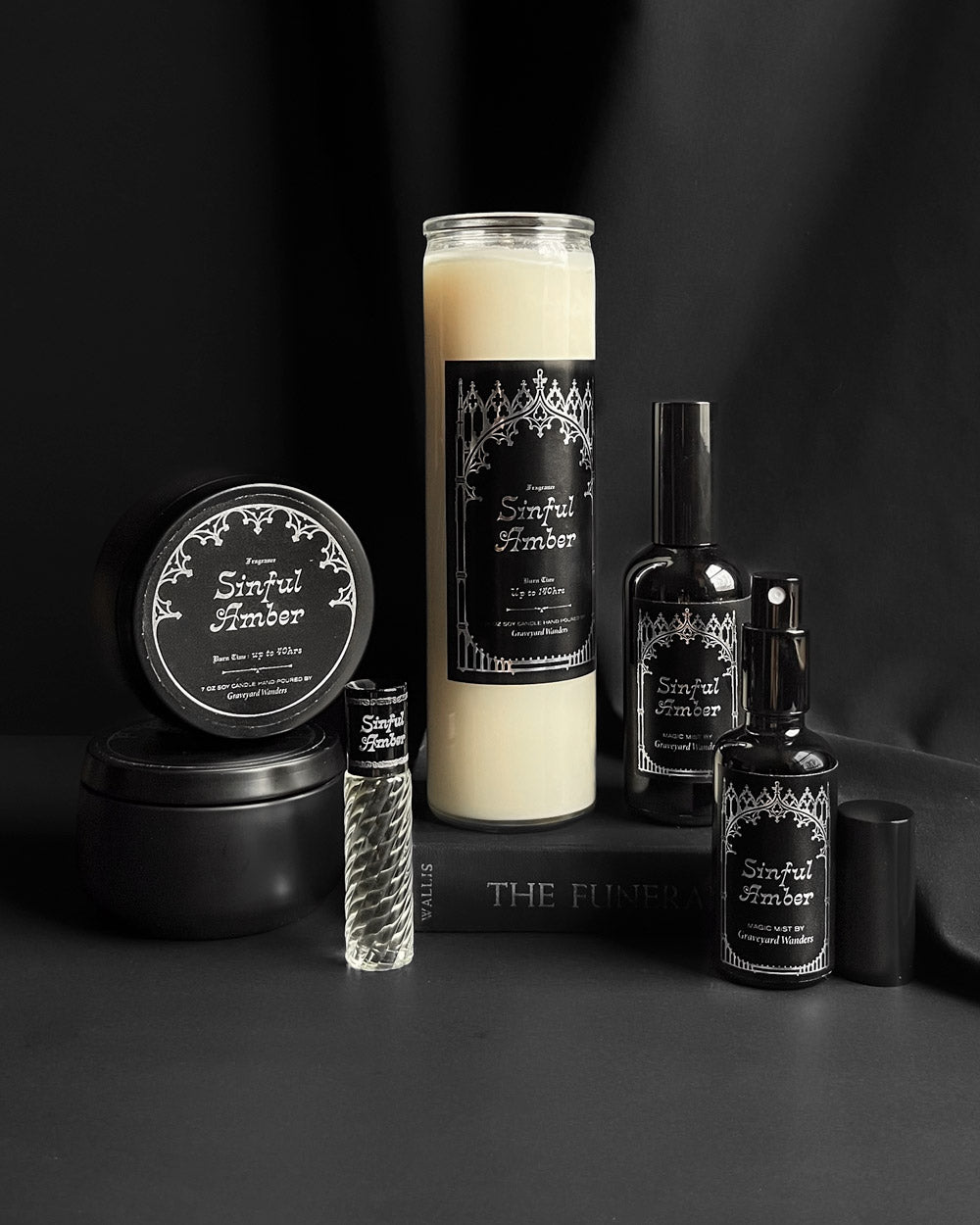 What our customers have to say 🖤
You can win a $50 gift card when sharing your love for a product. One winner is picked at random the 1st of each month!
A personal favorite
I absolutely love this candle. This is one of my all-time favorite scents! I'm not usually a floral candle lover, but this was is balanced so nicely with the earthy amber that it's delicious. It burns nicely and (in my experience) for a long time.
Great smelling candle
I really like the candle, I just wish it was bigger. It seems to burn so fast. I might have to try a prayer candle. Could you make them in larger jars perhaps? I'd love to try other scents as well.
We're thrilled you love the scent! We completely understand the pain of falling in love with a candle and never wanting it to end! The prayer candle is definitely a good way to go so you can enjoy the long-lasting scent of 140 hours of your favourite fragrance
Smells like a candy shop to me lol love it 🖤
First of all I'm obsessed with everything GW does! Sinful amber is definitely a favorite from this collection. I already have 2 candles in this fragrance plus the body mist and I'm about to order more just so I don't run out 😅 if you haven't tried her candles you're missing out!