The Scaredy Cat Candle
Regular price
Sale price
$39.00
Unit price
per
Please allow 1-2 weeks for processing & shipping


What's a witch without her black cat? The Scaredy Cat Candle is a cautious yet mysterious creature.


Handmade with :
✺ Our handmade molds
✺ Soy Wax
✺ Color: Dark Gray
✺ Phthalate-Free &  Fragrance


Scent profile :
Scented with the fragrance of an abandoned manor haunted by its deceased owners ~ Haunted Manor, a divine aroma of Smooth crushed Velvet curtains, Soft creaking Wooden floor boards, Warm Vanilla & a hint of musk.


Dimensions :

4.5 in Width x 4.5 in Height

A Graveyard Wanders original design.
Why our candles are worth more

Our products are exclusively designed, molded & handcrafted in-house, to create unique products like no other. Hand-poured in small batches to offer the best quality. Read more
Care Info

UNIQUELY SHAPED PILLAR CANDLES
✧ Place your candle on a tray to catch wax drips.
✧ As these are irregular shaped candles, they can be leaky when burning & may need wick trimming 30 minutes in.
✧ Do not burn for more than 2 hours at a time.
✧ Prior to each use, trim the wick to 1/4 inch.
Candle Safety

Each order comes with a Candle Care card with guidelines to ensure proper use of each type of candle, favour its longevity and, most importantly, offer a safe burning experience.


For more information, please visit the Candle Care page.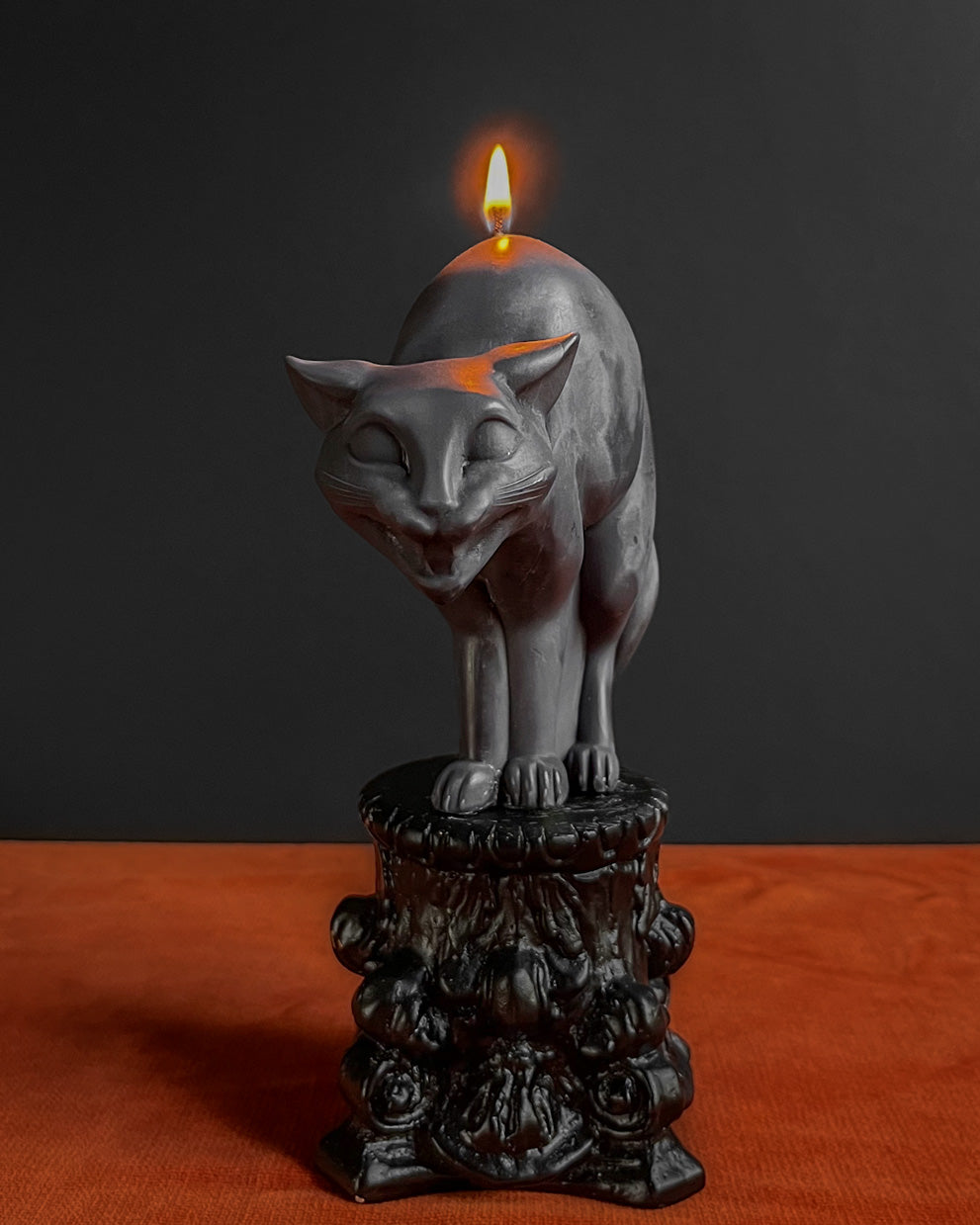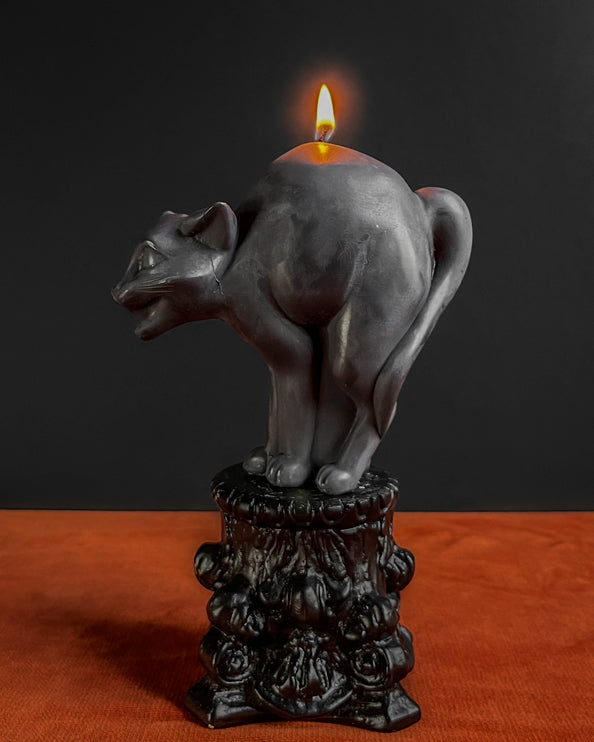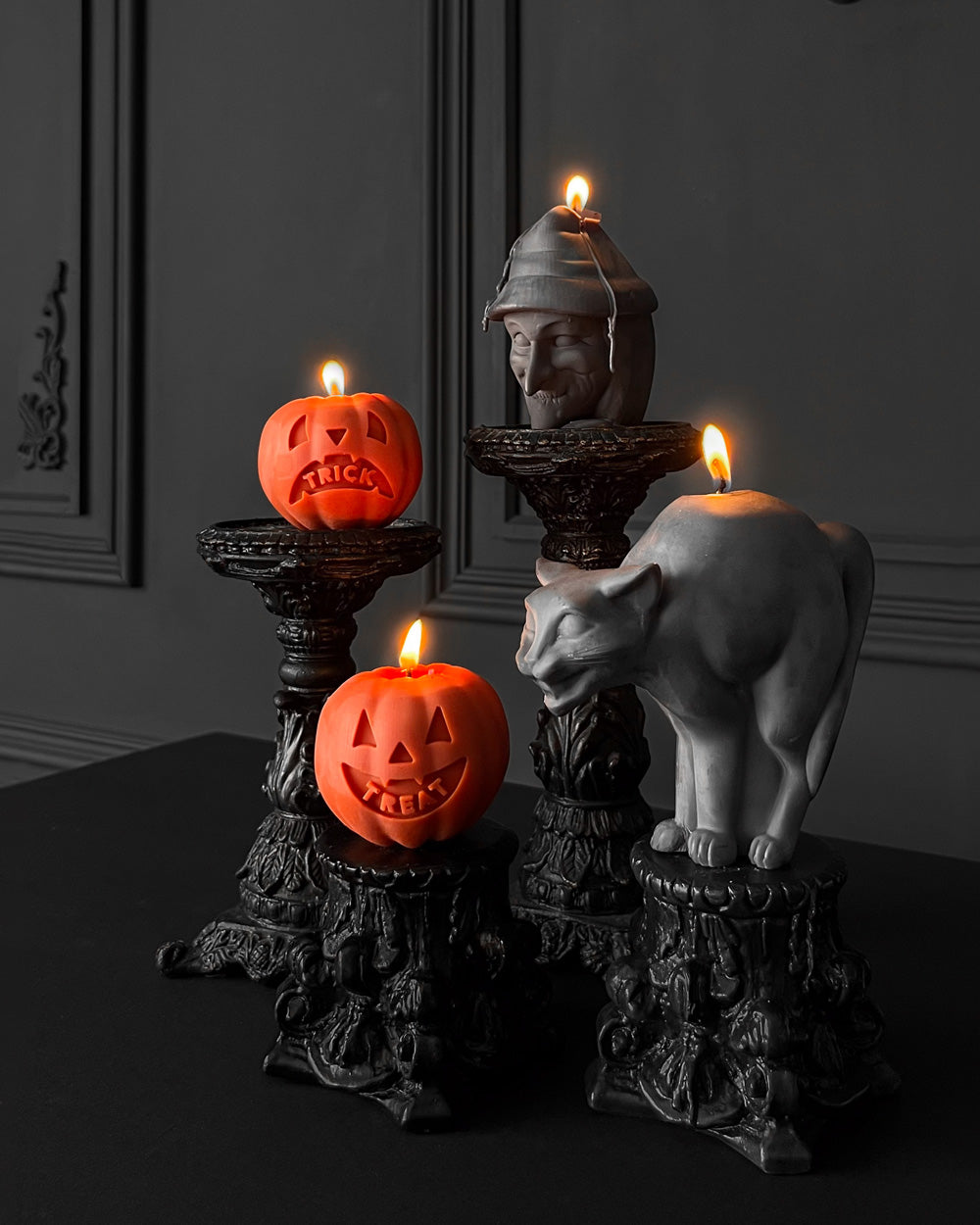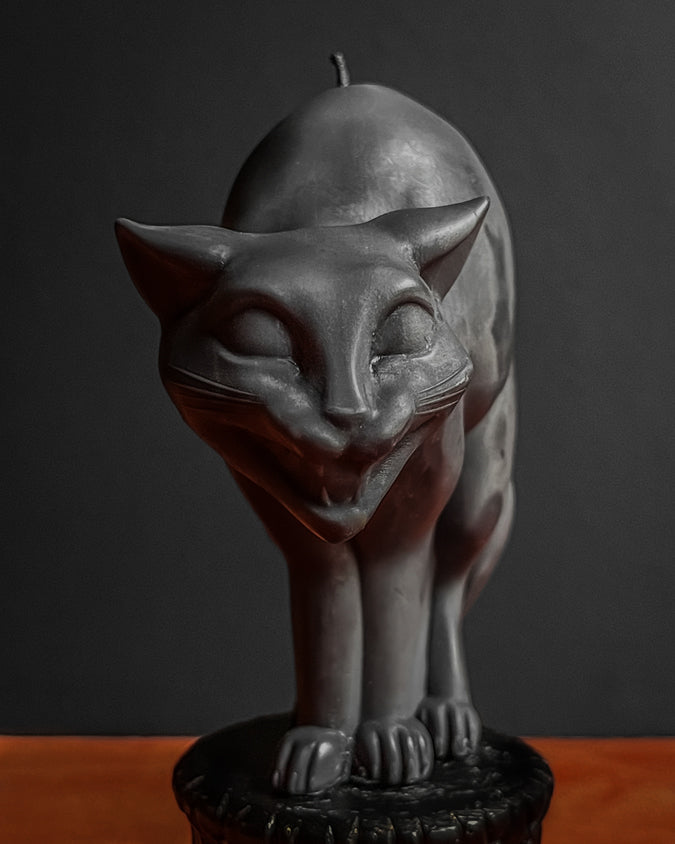 What our customers have to say 🖤
You can win a $50 gift card when sharing your love for a product. One winner is picked at random the 1st of each month!
Hissssss!
The cat's face and expression are very well rendered. A must for any Halloween or black cat lover.
Smells Good
The cat is beautiful and was carefully packaged. It now fills my room with its wonderful scent. Thank you.
Scaredy Cat
I bought the Halloween candle bundle and each candle is beautifully made and arrived quickly. On arrival, the cats little feet broke however after an e-mail, it was instantly replaced and a new one was sent! I cannot wait to display these beautiful candles here shortly :)
I give it 6 stars ******
Too beautiful to burn it ! Best quality, so gorgeous and the smell is exquisite. I think Haunted Manor is my new favorite scent.
Amazing candle!
I love this amazing scaredy cat candle and it smells divine! It's so beautiful I can't burn it lol.
Black cat candle
I love my black cat candle! Perfect for Halloween. It's so fun that I don't want to burn it. 🖤🐈‍⬛🖤