Trick or Treat Pumpkin Candle
Regular price
Sale price
$24.00
Unit price
per
Please allow 1-2 weeks for processing & shipping


1 Pumpkin ~ 2 Faces!
Inspired by vintage two sided Halloween blow molds, behold a pumpkin candle that reflects our love for this season & its history! 🦇

Handmade with :
✺ Our handmade molds
✺ Soy Wax
✺ Color: Vintage Orange
✺ Phthalate-Free Fragrance


Scent profile :
A ghoulish blend for the ultimate Pumpkin Spice fiend: a mouth-watering aroma of Spiced Pumpkin, Cinnamon & Caramelized Sugar.


Dimensions :

2.6 in Width x 2.25 in Height

A Graveyard Wanders original design.
Why our candles are worth more

Our products are exclusively designed, molded & handcrafted in-house, to create unique products like no other. Hand-poured in small batches to offer the best quality. Read more
Care Info

UNIQUELY SHAPED PILLAR CANDLES
✧ Place your candle on a tray to catch wax drips.
✧ As these are irregular shaped candles, they can be leaky when burning & may need wick trimming 30 minutes in.
✧ Do not burn for more than 2 hours at a time.
✧ Prior to each use, trim the wick to 1/4 inch.
Candle Safety

Each order comes with a Candle Care card with guidelines to ensure proper use of each type of candle, favour its longevity and, most importantly, offer a safe burning experience.


For more information, please visit the Candle Care page.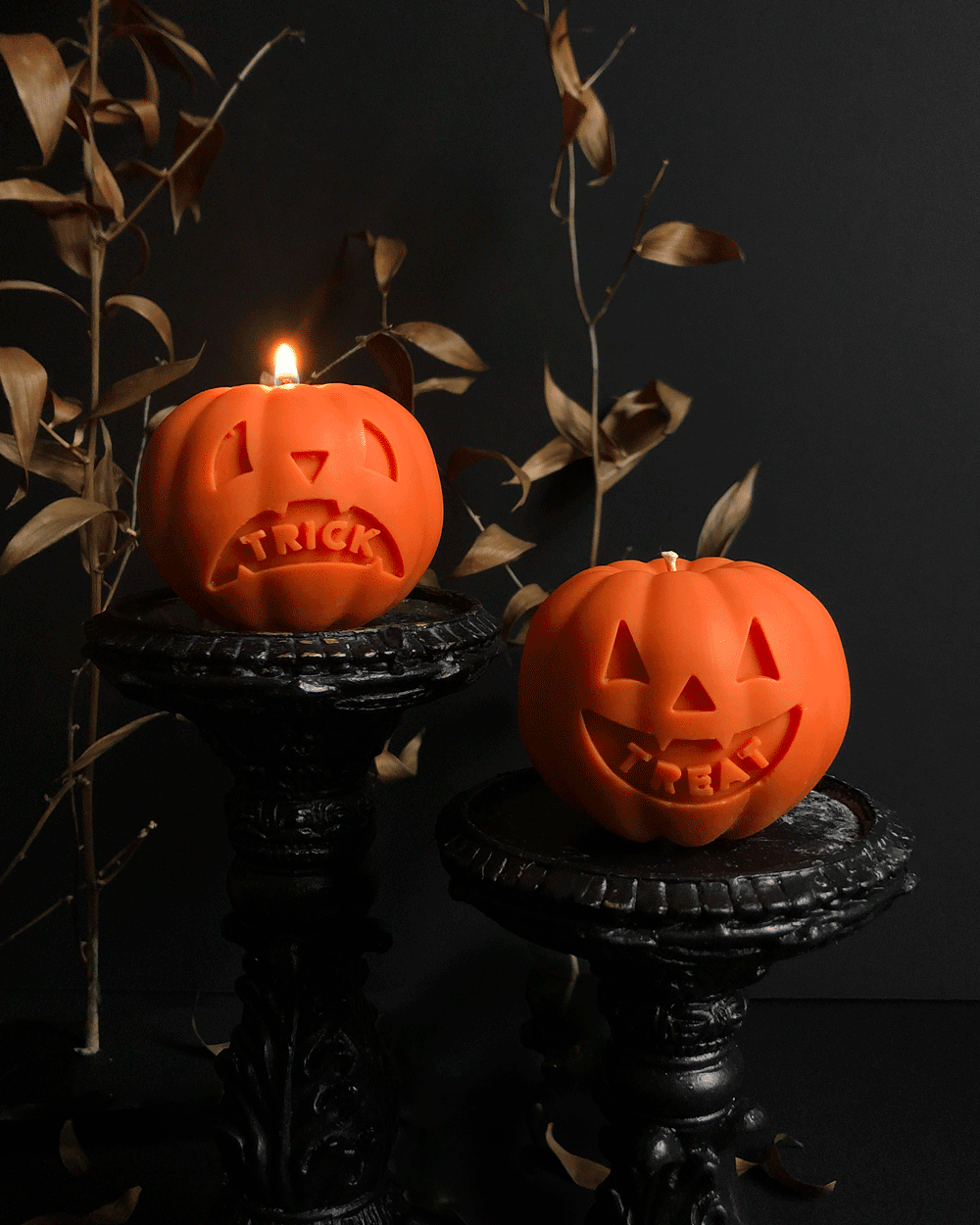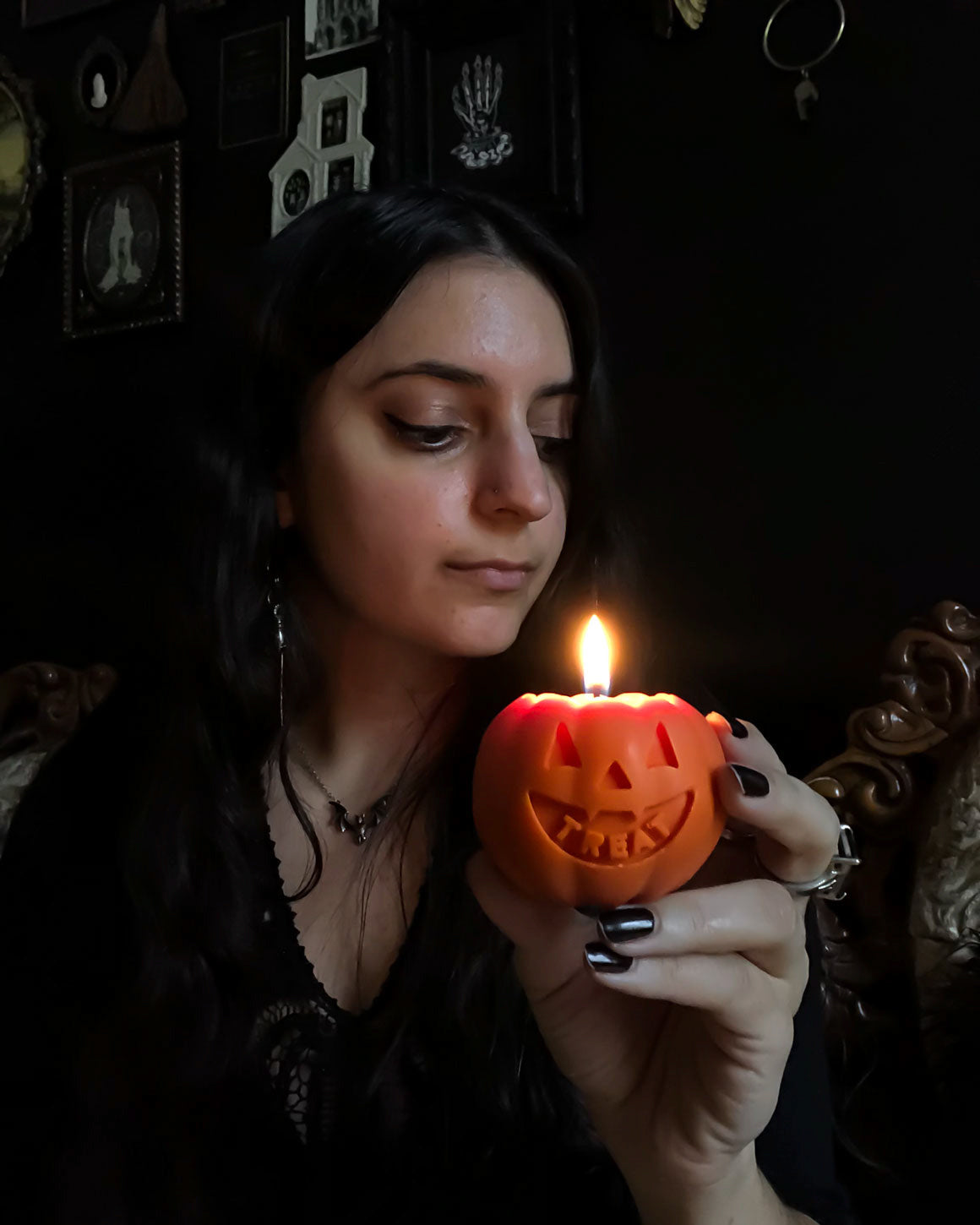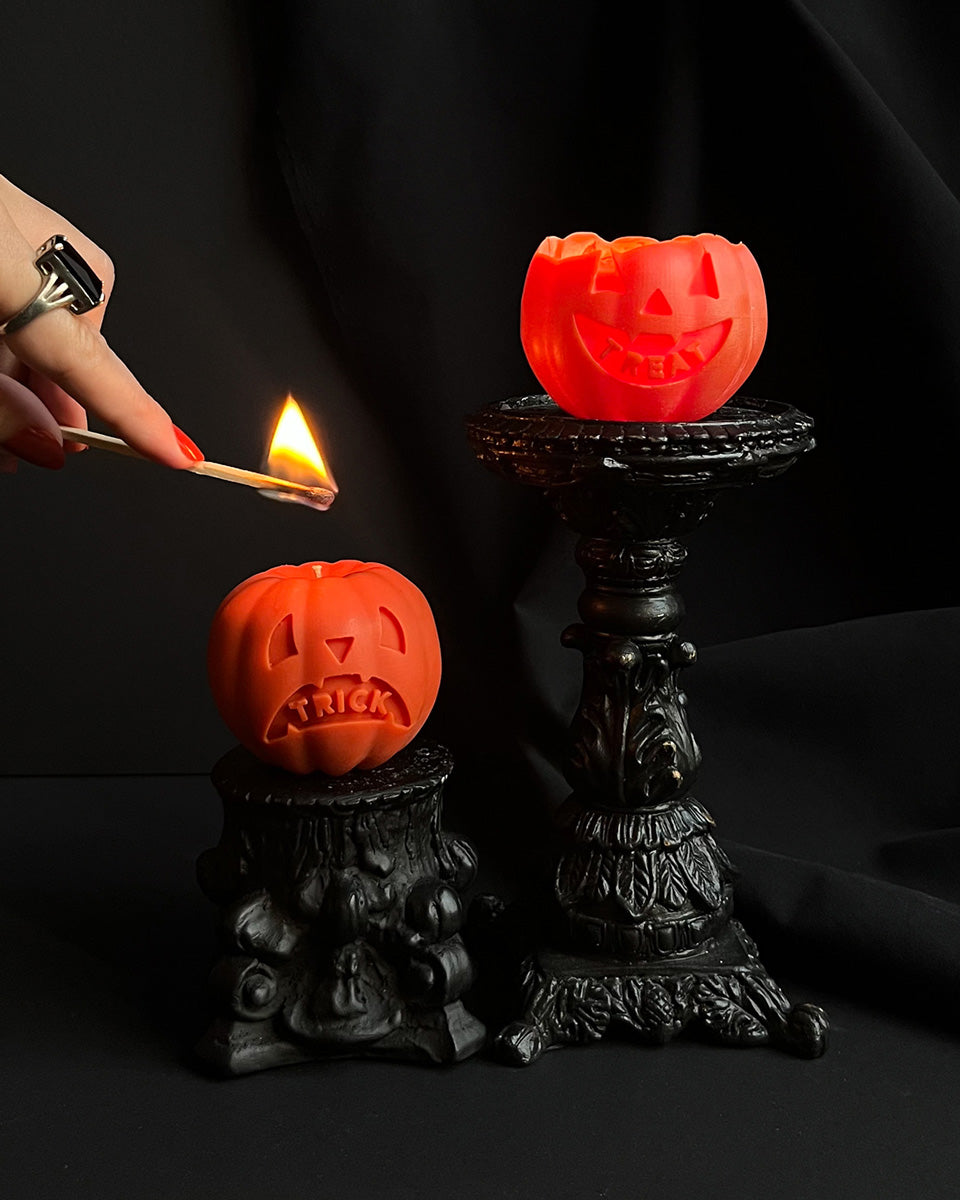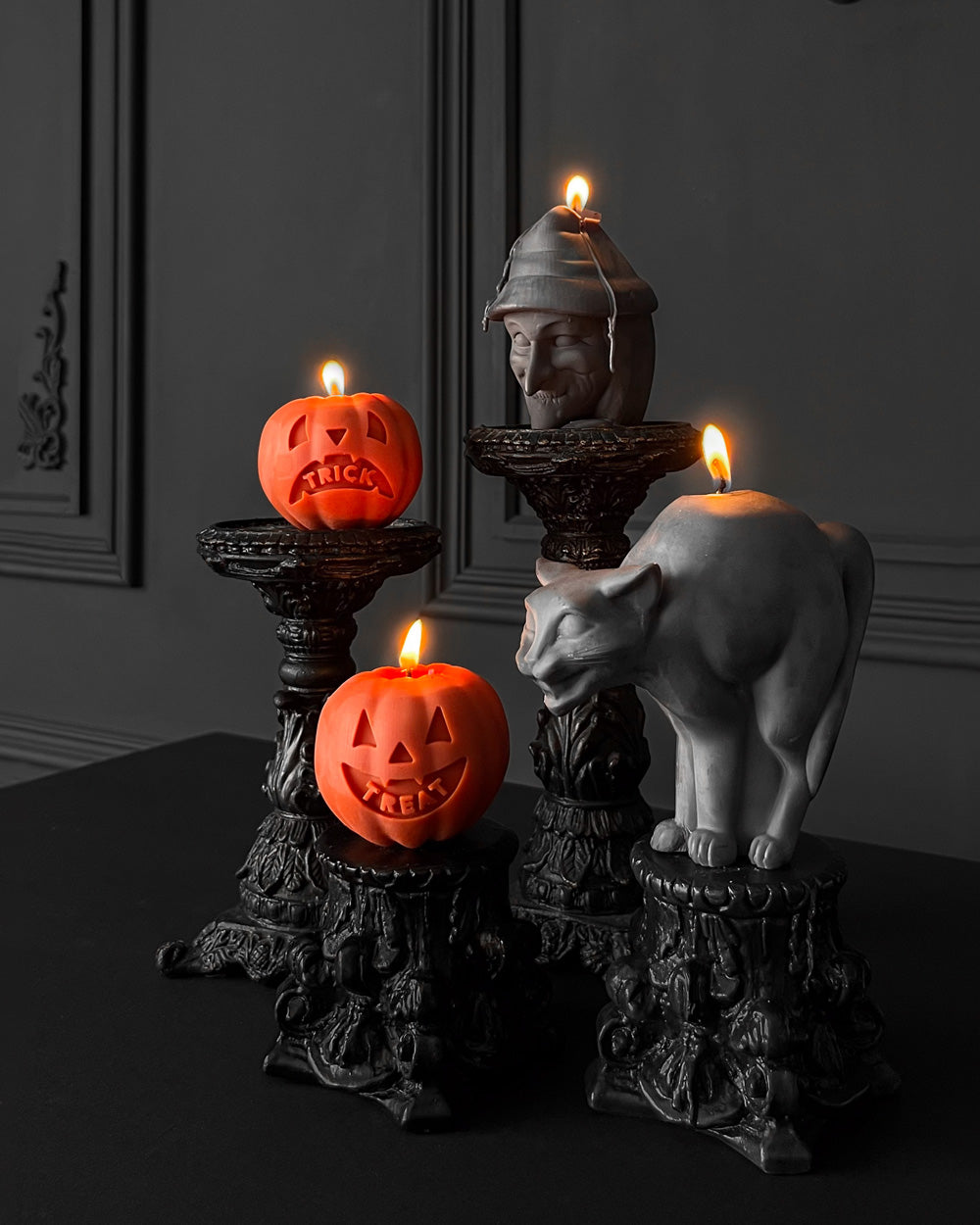 What our customers have to say 🖤
You can win a $50 gift card when sharing your love for a product. One winner is picked at random the 1st of each month!
Halloween Treat
Beautifully made. A real Halloween treat! 🎃
Mystic
The candles, the smells, the time put in to this is amazing, great job At customer service, smells are very breathtaking, can not get enough 🖤
Awesome candles!
These candles are too beautiful to burn!! And I won't!! They smell so wonderfully and fill my place with the scents of Fall spices and burning pumpkins!! Will carefully wrap them up and bring them out every season. Please do more Halloween designs!!
Pumpkin Perfection
Oh my goodness! These pumpkins couldn't be cuter! I can't wait to light them in October!
They were wrapped up really well for shipping. I was very impressed.
This was my first order and I see more in my future. Highly recommend!
The cutest candle for my Halloween soul!
I mean! How can I resist from lighting this one and going through it before we are even in October?! Perfect smell!
High Quality Item and Great Shipping
I'm absolutely in love with the trick or treat candles I got - they're so cute and perfect for Halloween, smell great and are really good quality. I also have to give props to the packaging they were shipped in - they were in my mailbox for 24 hours in the Louisiana heat and I was sure they would be melted when I opened them, but they were in perfect condition.