At Rest ~40hr Candle (Incense, Earth, Musk)
Regular price
Sale price
$24.00
Unit price
per
At Rest
 is our best-selling fragrance and evokes the atmosphere of high ceiling 
cathedrals & lighting incense
.
Scent profile :

Smooth • Incense
Its earthy and soft notes of Incense, Champa and a hint of Musk, holds a calming & mysterious effect.

Handmade with :

✺ 7oz of Soy wax (Approx. 40 hours burn time)
✺ Cotton Braided Wick
✺ Phthalate-Free Fragrance
✺ Matte Black Tin with Lid
✺ Silver Foil Label with Gothic Arch
Why our candles are worth more

Our products are exclusively designed, molded & handcrafted in-house, to create unique products like no other. Hand-poured in small batches to offer the best quality. Read more
Care Info

✧ Allow for the wax to liquefy evenly across the diameter of the candle for each use (One hour per inch).
✧ Wax has a memory and will burn as far as the initial burn.
✧ Prior to each use, trim the wick to 1/4 inch.
Candle Safety

Each order comes with a Candle Care card with guidelines to ensure proper use of each type of candle, favour its longevity and, most importantly, offer a safe burning experience.


For more information, please visit the Candle Care page.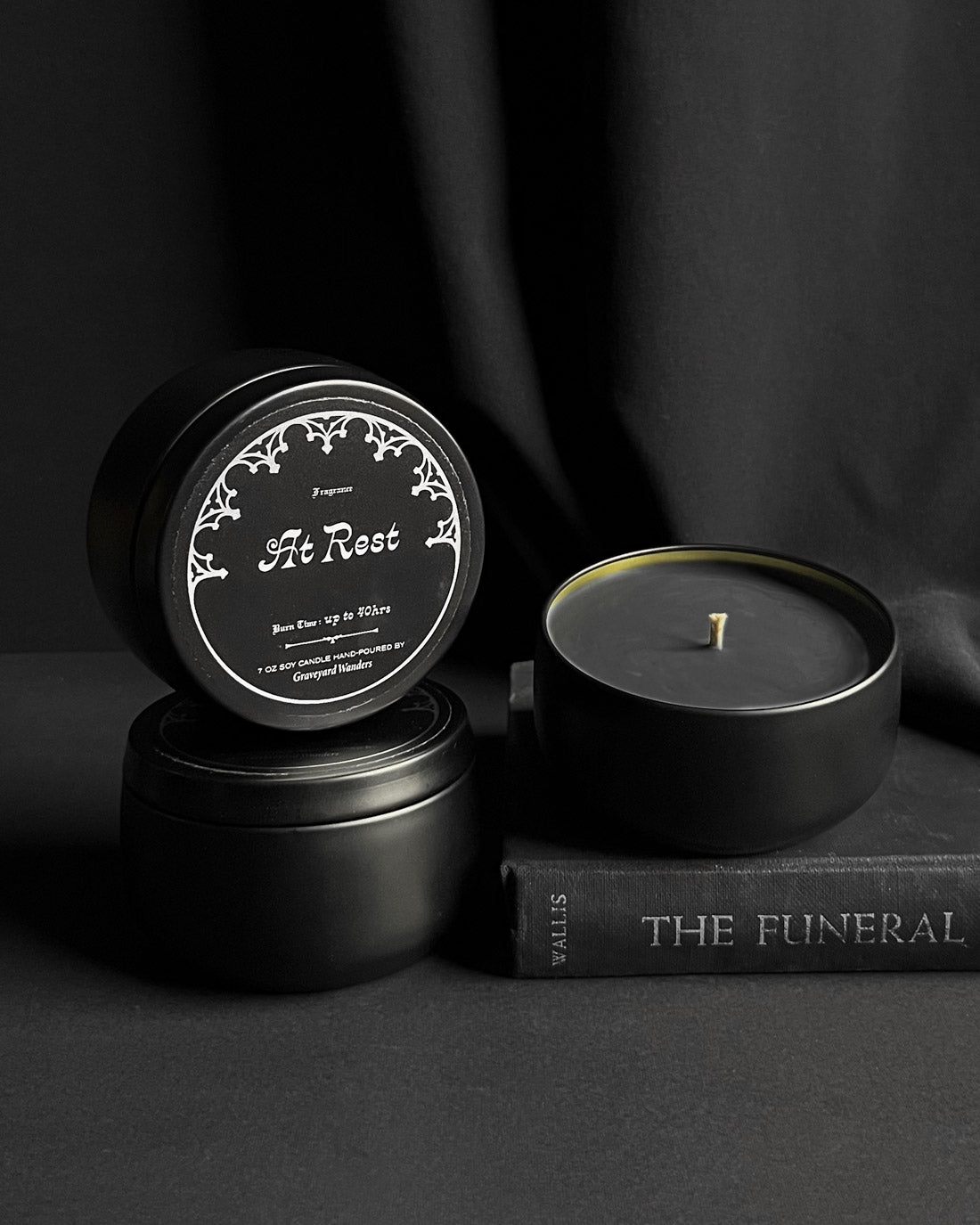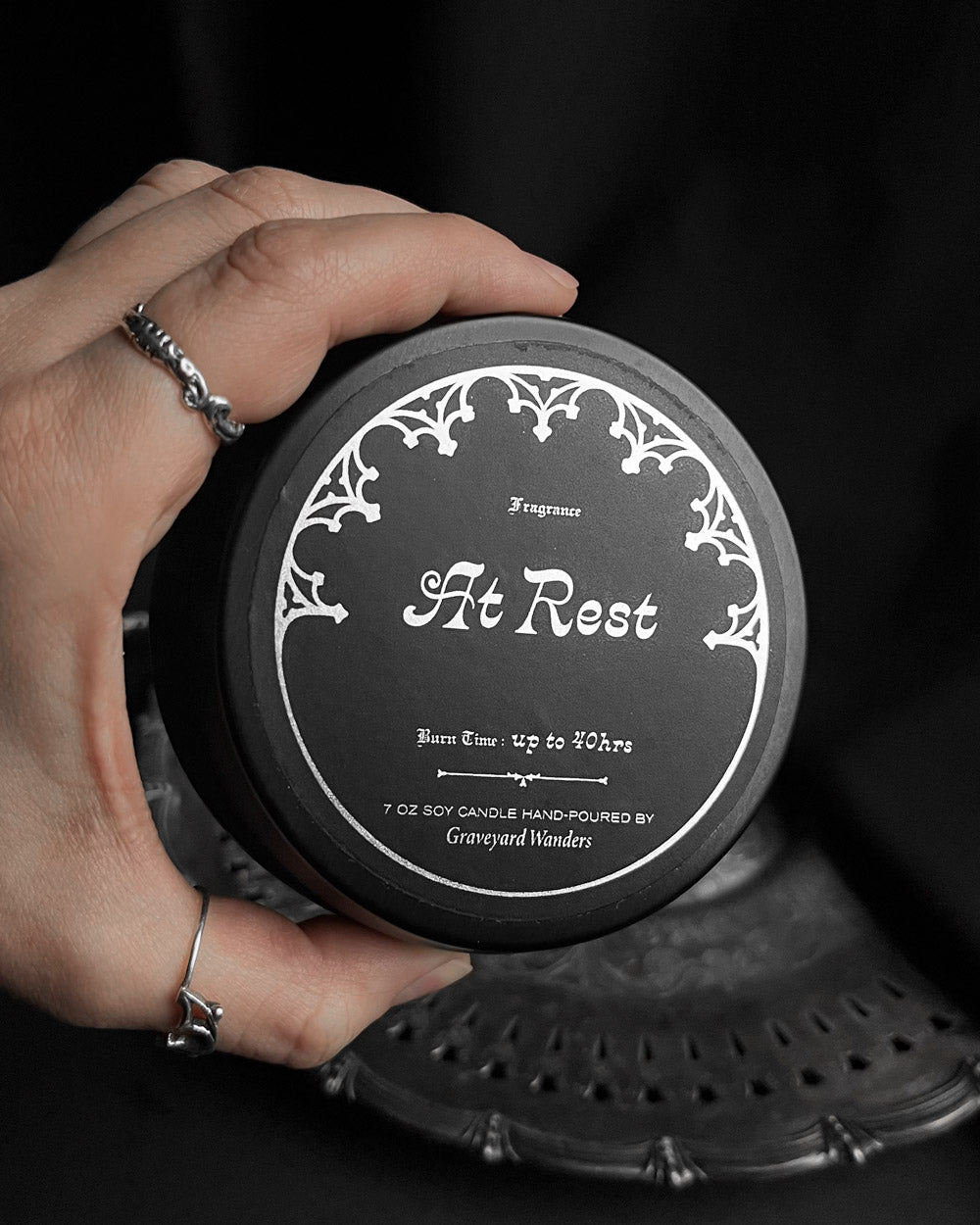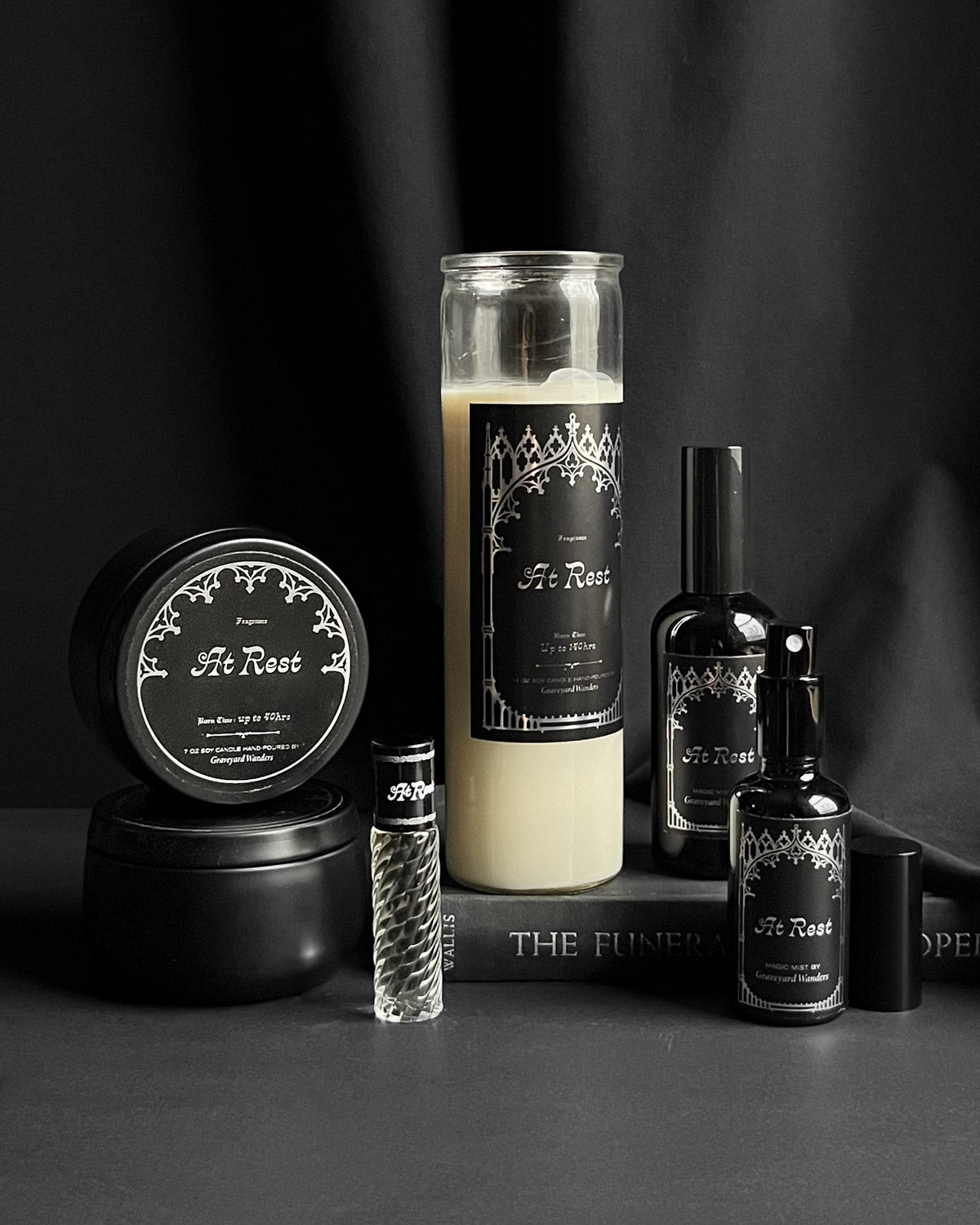 What our customers have to say 🖤
You can win a $50 gift card when sharing your love for a product. One winner is picked at random the 1st of each month!
Divine
This candle (and the others I bought at the same time--Sinful Amber and Sunshine Dust) are fantastic. These candles burn for a long time and smell divine. They are always packed carefully for shipment (I've bought quite a few at this point!) and are high quality.
Loved it so much I ordered another
Scent is pleasant and not overwhelming. It reminds me of my late gramma, as she was a fan of these scents. Would definitely recommend.
Beyond obsessed
I cannot say enough about this candle. The smell is absolutely intoxicating. I'm completely obsessed with it. It fills a whole room without even being burned. It's to die for.
I picked one up at the NYC Oddities Market last month and it's become my absolute favorite candle scent ever. Sweetly smoky-scented without actually making your room smoky like incense does, it reminds me a bit of a Hot Topic in the early 2000s (iykyk) and makes me incredibly nostalgic. Will buy again for sure!