At Rest Mist (Incense, Earth, Musk)
Regular price
Sale price
$29.00
Unit price
per
At Rest
 is our best-selling fragrance and evokes the atmosphere of high ceiling 
cathedrals & lighting incense
.
Indulge its alluring scent as a personal perfume or to transform your home into an aromatic sanctuary.


Scent profile :

Smooth • Incense
Its earthy and soft notes of Incense, Champa and a hint of Musk, holds a calming & mysterious effect.

Handmade with :

✺ Silver Foil Label with Gothic Arch
✺ Phthalate-Free Fragrance
✺ Skin Safe Perfumers Ingredients
Why our candles are worth more

Our products are exclusively designed, molded & handcrafted in-house, to create unique products like no other. Hand-poured in small batches to offer the best quality. Read more
Care Info

Spray into the center of the room away from your face and eyes. For linens, hold the bottle 8" - 10" away from the desired area so the mist falls onto the surface.

If you have sensitive or allergic skin, it's always recommended to do a patch test.

✧ Store in a dry place
✧ Avoid excessive shaking of the bottle
Candle Safety

Each order comes with a Candle Care card with guidelines to ensure proper use of each type of candle, favour its longevity and, most importantly, offer a safe burning experience.


For more information, please visit the Candle Care page.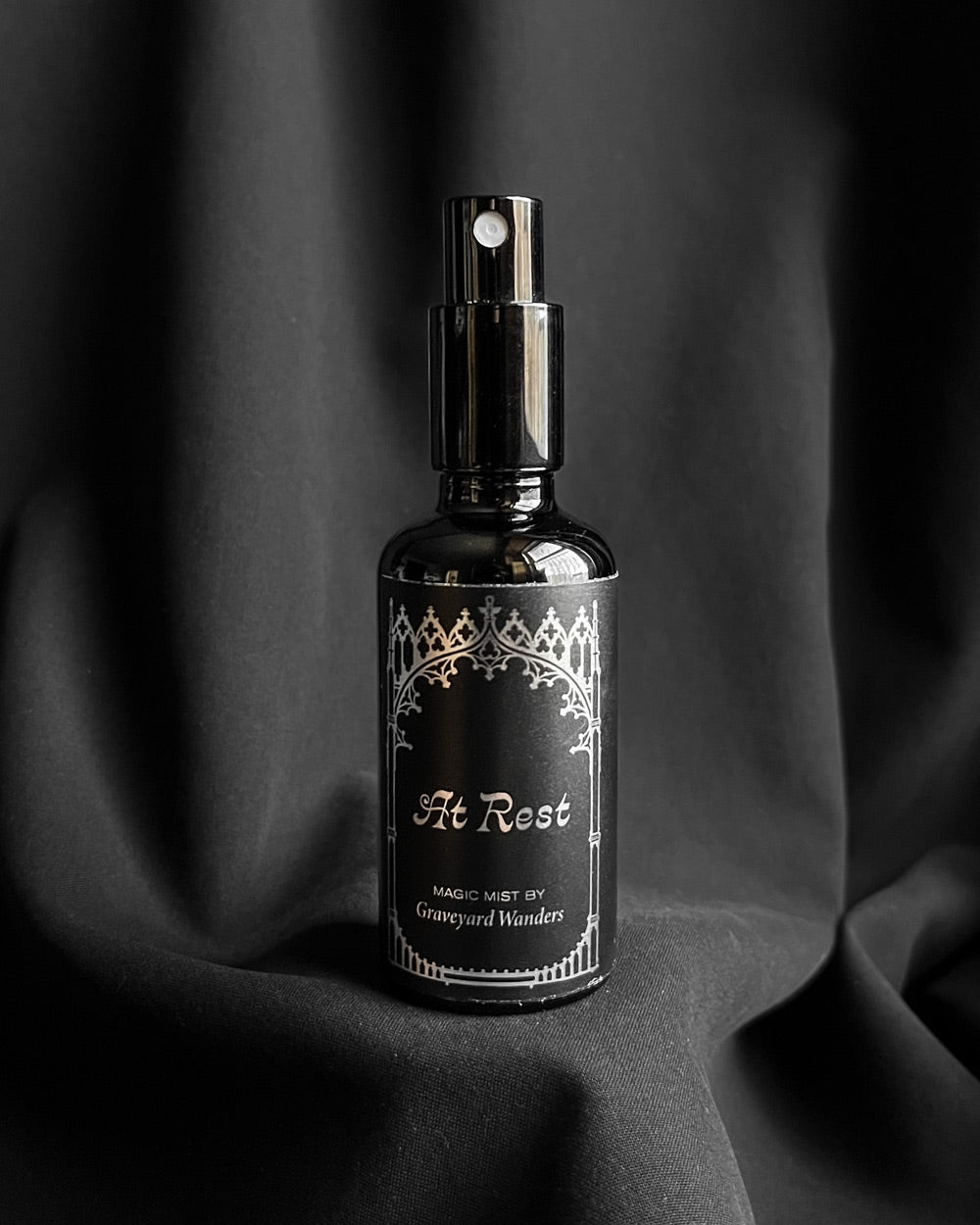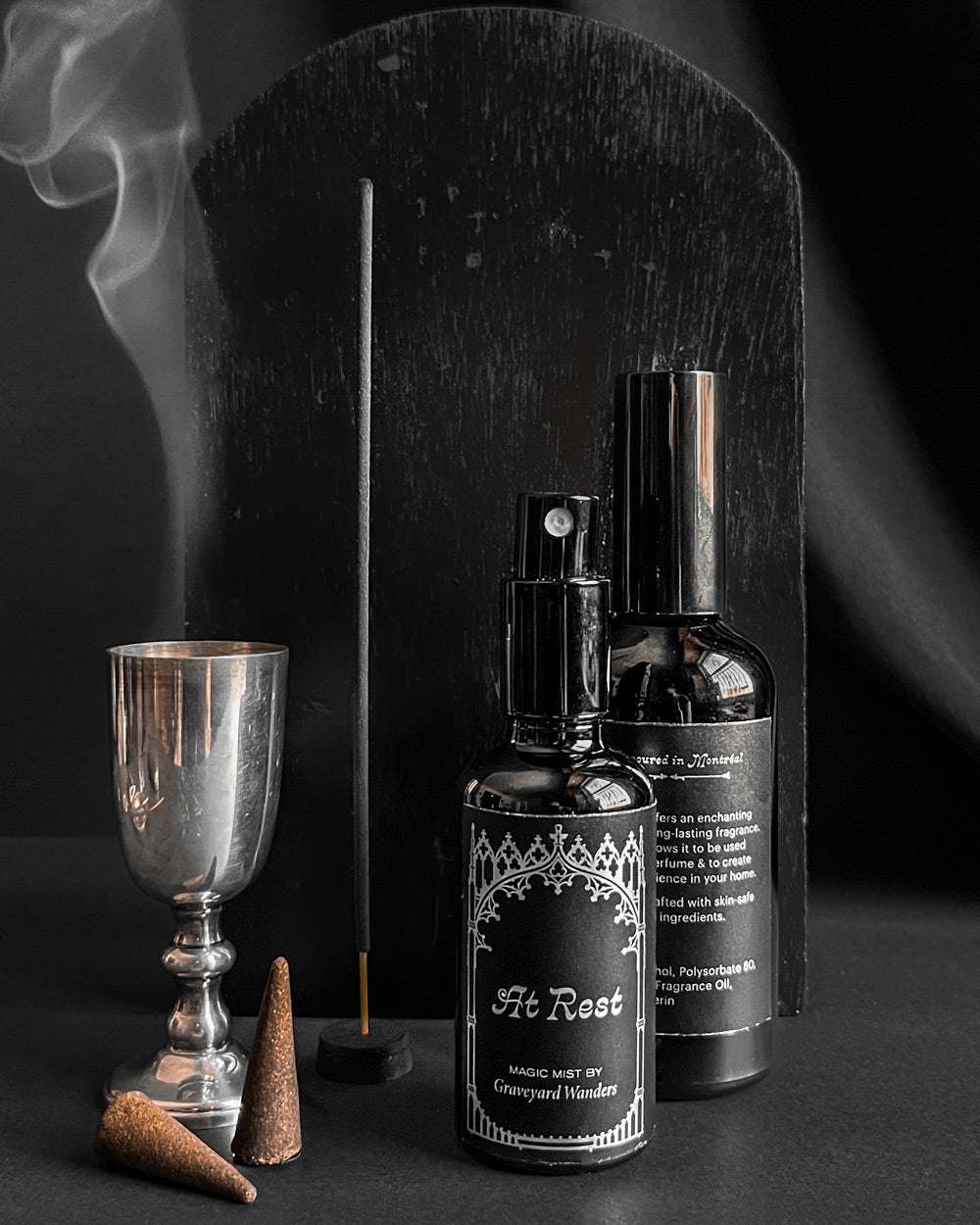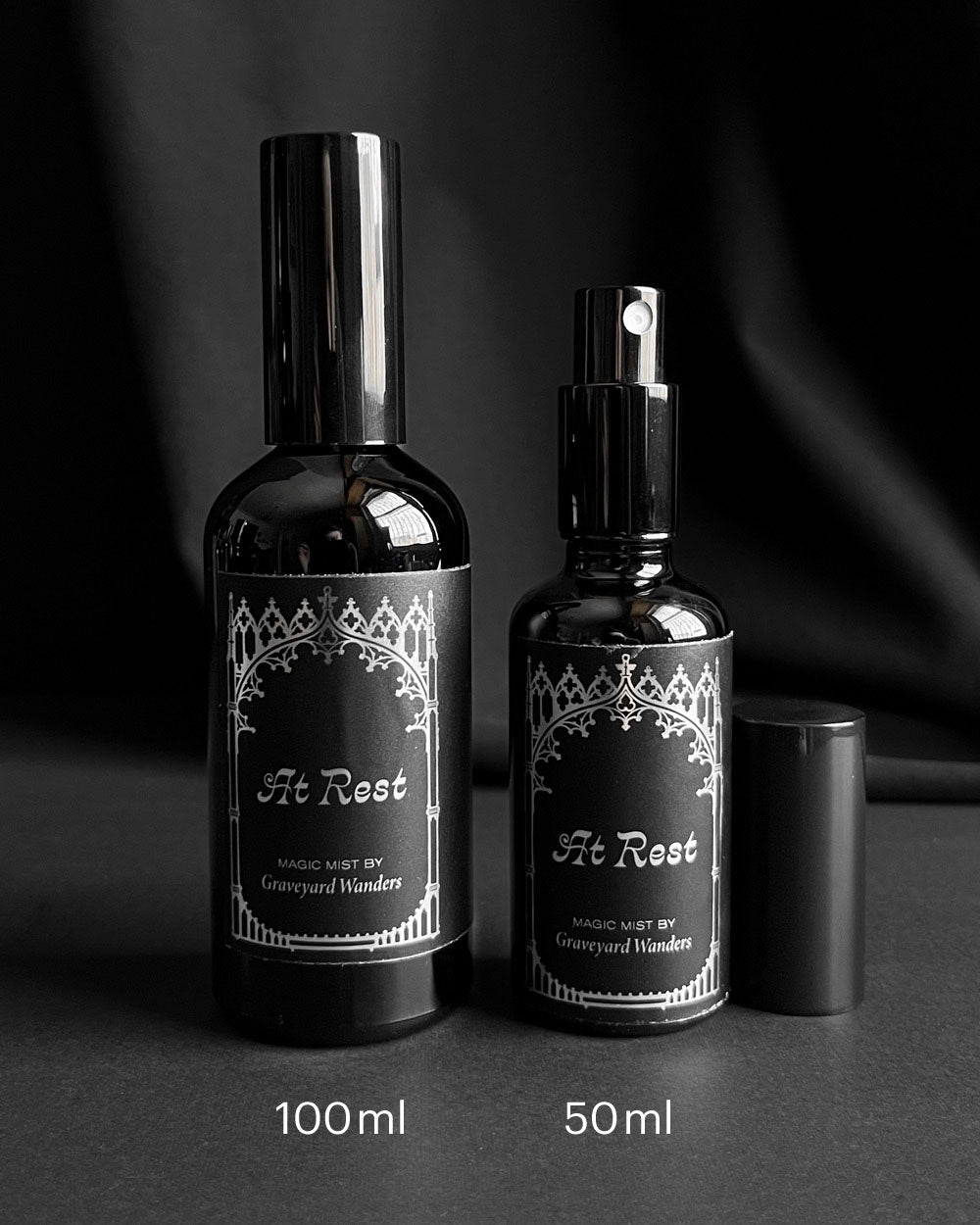 What our customers have to say 🖤
You can win a $50 gift card when sharing your love for a product. One winner is picked at random the 1st of each month!
I never want to be without this.
I love that this is versatile enough to spritz on my bed linens, as air freshener in my home, or even as body spray! I spray two pumps on my hair when I get out of the shower and the smell lasts for days until I wash it again. There's just something so peaceful about this scent. I never want to be without a bottle!
This one is a true classic ! 🥀
I have been buying this hauntingly, amazingly good smelling parfume ever since I bought my first candle, the black gothic arches a long time ago. Never stopped and never bothered for any other smell since 😅
Hauntingly Delightful
This is the most soothing and lovely scent I've ever worn. I wear this as a perfume and I always get tons of curiosity my way; "what are you wearing?" The scent is exactly as it is described (incense, earth, musk). If you love lighting incense and are a fan of the rain, this surely is a scent for you.
This smells amazing. The formula is very lasting and will cover a lot of different lingering smells. I spray it on my pillow at night so that I can fall asleep to the lovely smell of the underworld 🖤
Now my clothes can smell like my favorite incense-y scent without that acrid smoke afternote that stick incense gives off! It's delicately sweet and dark without smelling too "hippie-ish." Plus the spray lasts for ages; I put some on my jacket 3 days ago and it's still hanging around.
Comfort in a bottle
Krystina is going to get tired of me saying this, but Mortality Mist smells like every hippie, magick, and pot shop I have ever been in and I absolutely love it! It is a comforting scent and I'm so glad to have the option to melt it, spritz it, or wear it. I don't enjoy burning incense as much as I enjoy the smell of incense, so I'm glad to have this scent in a convenient spray.